Xbox Game Pass October 2020, the second batch of games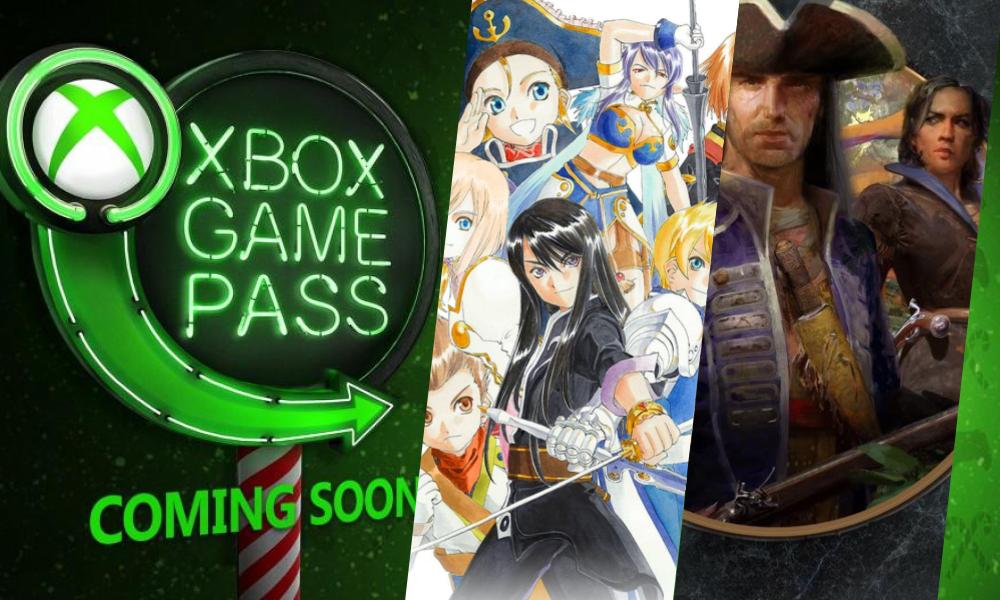 We continue the overview of
Xbox Game Pass
in October 2020 by taking a look at the free games for subscribers in the second round scheduled for the month and there is immediately a consideration to be made: given that the new titles announced arrive only until 22 October, it is quite likely that there will be yet another batch of games in the catalog due towards the end of the month, as
Microsoft
is unlikely to leave open a period longer than a week without any new introduction in its subscription service. On the other hand, we are approaching important changes and anything can be: on November 10, as everyone knows, the next gen officially starts with the launch of
Xbox Series X
> and Series S. At the same time the Xbox Game Pass catalog will host, starting from that day, also that of EA Play at no additional cost for those who subscribe to the Xbox Game Pass Ultimate subscription, so we are on the eve of major evolutions in the Xbox in general and already some element of this can be seen in the recent update to the operating system and the Xbox One dashboard, in line with that of the new consoles to come.
Age of Empires 3: Definitive Edition - PC, October 15th
We start with Age of Empires 3: Definitive Edition, which continues and concludes the series of advanced remasters made by Microsoft on its famous series of strategic historical settings. Although this is the most technically advanced chapter, the third is probably not as loved as the others and in particular as the second chapter, which has found a great update in Age of Empires 2: Definitive Edition. We therefore start from a material that is already controversial in its own right, given the historical defects of the third chapter, but the work done in terms of technical reworking and gameplay is truly commendable. Age of Empires 3: Definitive Edition significantly improves the original chapter, making it current and more fun, without reaching the glories of the previous one. In any case, it only increases the anticipation for the arrival of Age of Empires 4, which is now the main objective and on which all efforts will now be concentrated.
Heave Ho - PC, October 15th
We could not miss the bizarre indie game strongly based on multiplayer, a role in this case covered to perfection by Heave Ho, a strange game by Le Cartel Studio published, needless to say , from Devolver Digital. A maximum of four players must work together to survive within various levels, essentially trying to hold hands and thus launching themselves from platform to platform, avoiding obstacles, overhangs and in general horrible deaths that can occur continuously. We could make it part of that rich line of titles all focused on the simulation of physics with somewhat extreme reflections, which forces absurd movements and gives off laughter to all bystanders, but in this case there also seems to be a decent study of the level design that requires a certain skill and a truly functional collaboration.
Katana Zero - Android, Console and PC, October 15th
If you haven't done it yet, definitely grab this occasion of the passage on Xbox Game Pass to try Katana Zero at least once: its gameplay is a continuous exaltation of the moment and of lightning and lethal action, just like that of a ruthless samurai. It can be frustrating in its need to perform the actions perfectly, requiring you to restart countless times, but if you get into its mechanism it's really hard to get out of it. It might seem like a simple imitation of games like Hotline Miami, but there is really much more to Katana Zero, from the combat system to its complex and multifaceted story, able to hit the player hard and make him lose all certainties, a progression of oddities and bizarre digressions that also involve gameplay and game situations.
Tales of Vesperia: Definitive Edition - Console and PC, October 15th
Unfortunately, the not very close relations between the Xbox world and Japanese productions are well known, however Xbox Game Pass has shown several times that it still wants to try to establish a bridge to the Rising Sun with careful planning of the catalog in order to understand also news from Japanese developers. The most active publishers in this sense are certainly
Sega
and Bandai Namco, with the latter having finally brought Tales of among the games freely accessible to subscribers, in particular with the Tales of Vesperia: Definitive Edition chapter. On the other hand, the original itself was a bit of a symbol of the momentum of the Xbox 360 towards Japan and vice versa, as well as the emblem of the evident difficulty of the Microsoft console to establish itself in this territory. The fact is that ten years later the excellent chapter has been revived and improved with this Definitive Edition, which anyone interested in the JRPG in general should not really miss.
The Swords of Ditto: Mormo's Curse - PC, October 15
The roguelike is one of the game mechanics most explored and modified by indie productions in recent years, also because the procedural generation of environments and levels, which easily goes hand in hand with the structure of permadeath and subsequent attempts has evolved a lot and now allows you to create very interesting things. The Swords of Ditto: Mormo's Curse is precisely the child of this trend, staging an action RPG that in some ways recalls the old Zelda with a top view (A Link to the Past, in particular), but with peculiar characteristics such as the permadeath and the roguelike elements. It is a matter of trying, hero after hero and age after age, to defeat a witch who always turns out to be too strong, forcing us to constantly start over with a new character and a world that has been altered every time. In short, it is the beauty of roguelike, in this case supported by a truly captivating style.
ScourgeBringer - Console, October 21
About roguelikes, hybrids and derivatives , here is also ScourgeBringer, which can be somehow associated with the list in question, albeit with rather particular results. In this case we are closer to the platform with some element from metroidvania, in which the free exploration of a vast world alternates with the need to constantly fight with an enormous amount of enemies. The gameplay is extremely fast and dynamic in particular as regards the combat system, based on a few but effective blows to be unleashed with strength and precision, both on the ground and in the air, with the constant threat of being eliminated and having to restart (not really from the beginning, being in this case a rogue-lite). The very simple graphics help us focus on the gameplay, which is in fact the core of the whole ScourgeBringer experience.
Cricket 19 - Console, October 22
Here we are in a game that is sure to meet with extraordinary success in our country, where cricket is practically the national sport. Not really, actually, but somewhere in the world it could be like this: Cricket 19 is basically the major simulation of the sport in question, officially licensed 2019 Ashes Championship. Developed by Big Ant Studios, which have specialized in precisely this type of games, Cricket 19 is exactly the video game that all great cricket fans have been looking for for a long time, provided they exist. Joking aside, it could indeed be an opportunity to discover this particular sport which in Italy is not really well known but has a very long and glorious history. Like any self-respecting sports simulation, this one also allows you to play matches but also manage the team in every aspect.
Supraland - Console, October 22
Maybe not everyone knows that Supraland has been a huge success on PC, so much so that it is considered, by some, among the best games released last year. The official description defines it as "a mix between Portal, Zelda and Metroid", no less, but in truth the game looks very original on its own. In fact, something of Metroid is noticeable in the action adventure setting with metroidvania elements in the subjective, as well as some abilities that can be accessed are reminiscent of the strange puzzles of Portal. In short, it is about solving puzzles and surviving in a hostile but fascinating environment, facing threats and puzzles with a subjective view that further increases the identification. If you are looking for a title that can make you wonder and want to explore, Supraland is certainly a candidate for a thorough test.