Genshin Impact, update 1.1: new heroes, new quests, free character ... Get ready, our update guide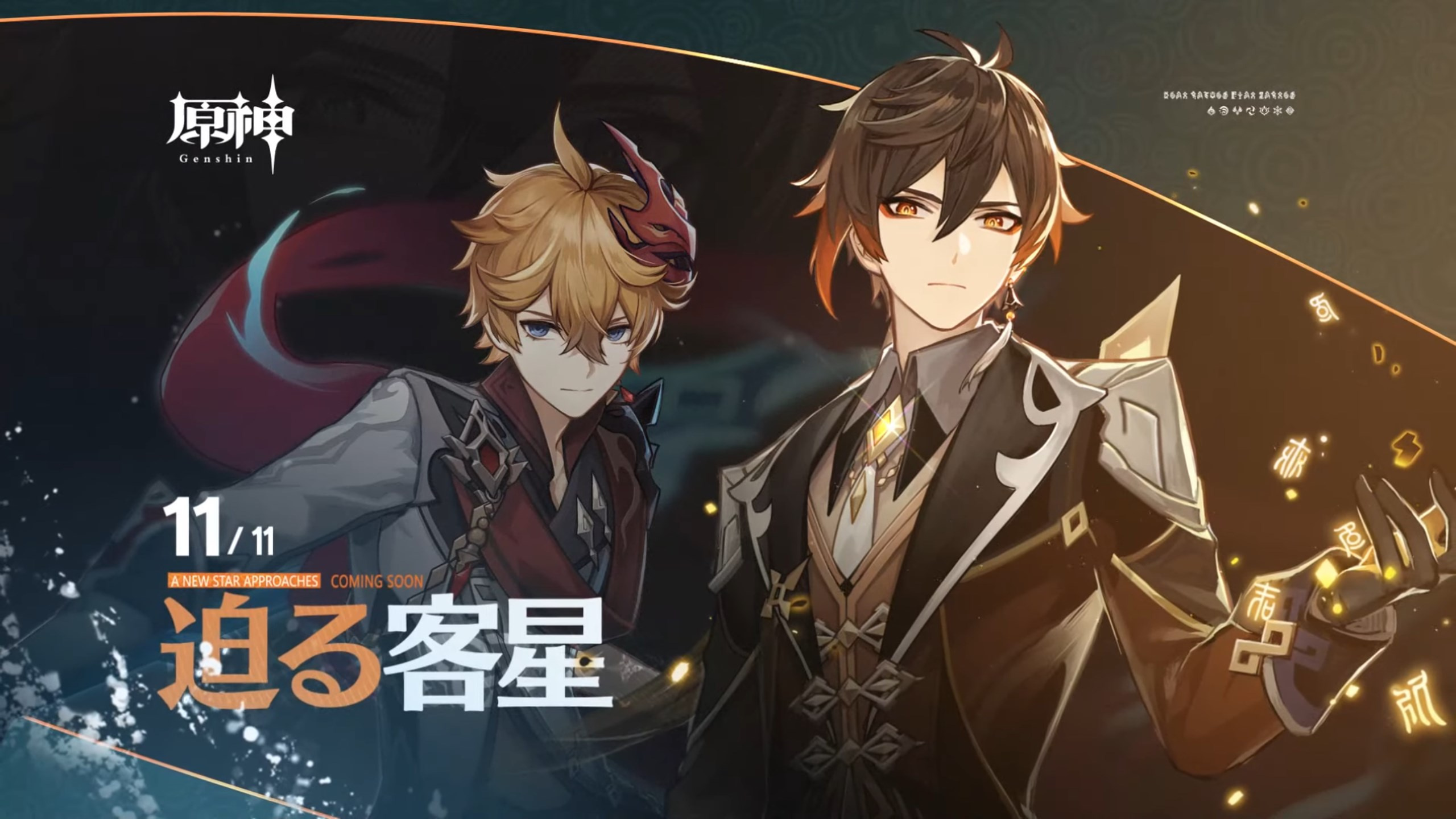 We finally have more information on
Genshin Impact update
1.1. New characters, new quests, new event ... We take stock of what awaits us on November 11th. We take stock in our Genshin Impact guide.
New characters
It is not one, but 4 characters who will arrive with version 1.1 and will be added to the tier- Genshin Impact character list
Zhongli is a 5 star character from the Geo element, who wields polearms. He can petrify enemies with his ultimate ability, is obviously very defense oriented, and has attacks that hit multiple opponents at the same time. An ideal tank? Childe, on the other hand, is a 5-star character in the Hydro element, '' 'who wields the bow, which will not prevent him from being able to switch between ranged and melee attacks. Diona will be a 4-star character from the Cryo element, who wields the bow. She will
be able to
send Hydro grenades and surround herself with a shield in the shape of a cat. Xinyan will be a 4-star character from the element "Pyro, who wields the 2-handed sword. She can surround herself with a Pyro sound barrier", but also pull out her guitar to perform an area attack.
New quests
The last quests of Liyue's chapter will be added. Other quests specific to certain characters will also be added.
A new event
A new event will also take place during 1.1, called the Unreturned Star. Very little is known yet, other than that it will visibly be
very close to
the previous event, Elemental Furnace. Above, a capture of screen of a presentation streaming held in China.
The addition of a reputation system and new items
A new system has been added to Genshin Impact, the reputation system. This one will go up by doing activities related to this system. In each city, a character will allow you, when your reputation is high enough, to collect new objects, in particular:
New wings New themes for your profile card New cooking recipes And many more other things. Once you reach reputation level 2, you will pick up a blueprint for a buildable item, which
will allow you to
scan the surroundings to see if there are Anemoculus, Geoculus, or Chests nearby. You will also be able to scan for ores.
Once reputation level 4 is reached, you will have discounts on items sold in Mondstadt / Liyue.
One character offered
Like Barbara when the game was released, Fischl will visibly be offered in the same way, if you reach a certain Adventure level. So continue to advance to the end of the available content without delay
to get it with
out delay on release.
New monsters including ... one that is inspired by the CEO of MiHoYo
New monsters, including a very particular one, will also be present in Genshin Impact. This is the Forrest Hilichurl, a monster inspired by MiHoYo president Forrest Liu. According to the producer of the game, don't hesitate to go and type it if you're in a bad mood. It's noted ...
When will Genshin Impact update 1.1 be released?
The update
will be available
on November 11th. New objects and locations will also be present, as well as the possibility of reconfiguring its keys. We will be sure to tell you about it as soon as we have more information about it.
Also read:
Genshin Impact, what are free heroes worth? Should they be developed or replaced? Our guide Genshin Impact, Primo-Gems, Crystals, Asterias ... What are the different currencies used for? Genshin Impact Character Tier-list Genshin Impact: Our Complete Genshin Impact Gameplay Guide
Loading the video