Spider-Man Miles Morales PS5: "Into the Spider-Verse" trailer and 10 min. of gameplay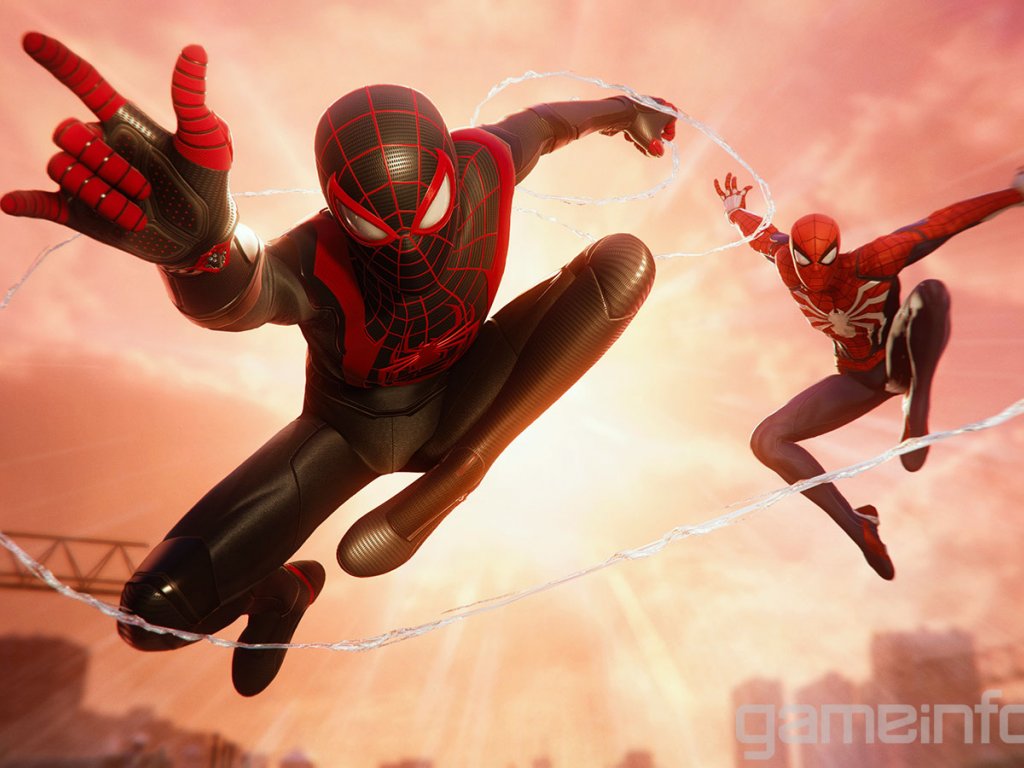 A few days after its launch,
Sony
and Insomniac Games have released a new trailer for Marvel's Spider-
Man Miles Morales
for
PS5
. The trailer, titled "Into the Spider-Verse", gives a nod to the 2018 animated film of the same name in which Peter Parker and Miles Morales exchanged the baton of the series. We can also admire the game in action in another 10 minutes of pure gameplay.
In this video, taken from the PS5 version of the game, it shows some sequence of this spin-off of Marvel's Spider-man in which we see the protagonist Miles Morales wear a costume that makes him look identical to the protagonist in Sony's animated film.
This costume seems to change not only Spider-Man's appearance, but also his animations, with onomatopoeias that they pop out whenever you hit an enemy or break an object. A bit like it happened in Adam West's Batman in 1966. We will then see the "Ssspak!" the "Thokk" and so on while we fight. Definitely a nice shot of class.
From the movie you can see new animations, new effects and a truly exceptional graphic style, able to exploit the greater power of PS5 to stage fights richer in details, objects in motion and graphic effects.
Marvel's Spider-
Man Miles Morales will
be available for
PlayStation
5 and PS4 starting November 12, 2020, although to play the next-gen version we will have to wait until 19, when PS5 will arrive in stores Italians.
What do you think of the new costume? See how
it is to
use it "live" in these 10 minutes of unprecedented gameplay: