Minecraft 1.17 Beta, first news of the Caves & Cliffs update playable in test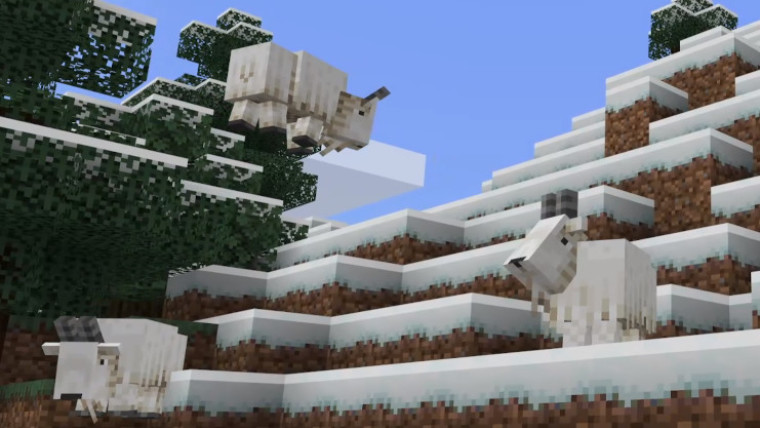 Minecraft 1.17 beta
Minecraft
1.17 Beta
is available in these hours for the
Windows
PC,
Xbox One and
Android versions of the Bedrock Edition, bringing with it some of the innovations foreseen in the big Caves & Cliffs update planned for the Mojang game.
To download this version is required to join the beta program, which on Xbox means joining the Xbox Insider program. Although the process allows you to try out Minecraft updates in advance, there are some side effects to be aware of, such as having to replace your standard version of the game with the beta and not being able to access the Realms and invite players who do not. part of the beta, in addition of course to the fact that it is not a stable and fully tested version on PC, android and minecraft 1.17 nintendo switch.
Minecraft 1.17 Beta review
Find all the instructions to take part in the beta of Minecraft at this address, so in case
you want to
try the update in preview follow the instructions contained therein.
Minecraft 1.17 Beta introduces some features that are part of the Caves & Cliffs update, expected in full version only in 2021 and destined to bring many new features to the game world, with the addition of biomes, mobs, objects, materials and possibilities for exploration and crafting, mainly focused on mountains and caves.
As for this update, the beta will add It is above all some elements related to the mountains, with the snowy and glacial landscapes on the higher heights, the fresh snow and its dynamics and the arrival of the mountain goats as a new mob. By taking part in Minecraft Beta 1.7, players will also actively help Mojang in gathering information, as is always the case with the preview program through Xbox Insider. We also remind you that the
Microsoft
account will also be mandatory for the Java Edition from 2021.
How to get 1.17 beta
ForWindows 10 or Xbox One:
Go to the Store app on Windows 10 PC or Xbox One
Search for the Xbox Insider Hub app
Download and install Xbox Insider Hub
Launch the Xbox Insider Hub
Navigate to Insider content > Minecraft Beta
Press Join