The 10 worst Xbox One games ever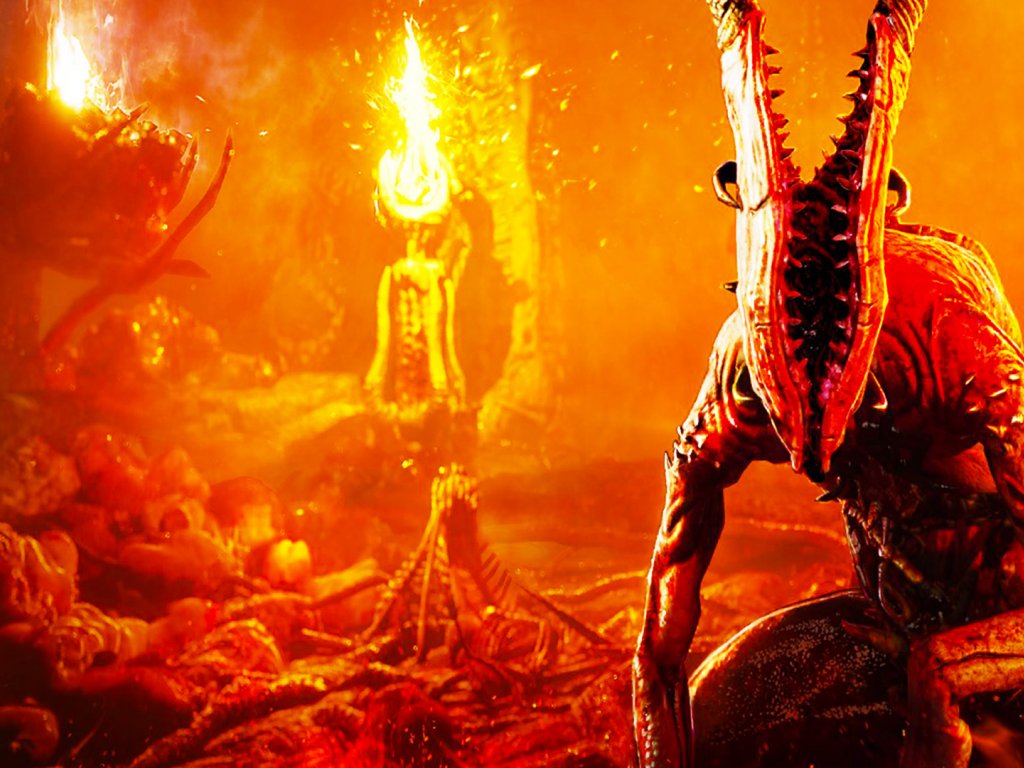 Whether f
or Xbox One
or any other platform, the worst games of a generation are usually left to fend for themselves. Some lucky chance can get immortality for some twist of fate, but more often than not the projects that have gone wrong are forgotten, often disavowed by their own creators.
Before they meet this well-deserved fate, let's take advantage then of the last days before the arrival of the next-gen to give them one last, short march of shame. So here are the 10 worst Xbox One games ever.
Powerstar Golf
Let's start with an exclusive published by
Microsoft
Studios: Powerstar Golf. An arcade golf game unveiled at the Xbox One launch clearly just to make up the numbers and that was a real flop. Not without reason. The inaccurate gameplay and the absence of multiplayer were in fact accompanied by a bad management of microtransactions. Unlike another disappointing launch title, Ryse: Son of Rome, even technically it was nothing special: who knows why it didn't also come out on Xbox 360.
Kinect Sports Rivals
Another bitter disappointment for Xbox fans, Kinect Sports Rivals was a real misstep for Rare. The British team, known for unforgettable Nintendo series like Donkey Kong Country, Perfect Dark and Banjo-Kazooie, struggled to find its place among Microsoft Game Studios, at least until
the success of
Sea of ​​Thieves. And Kinect Sports Rivals is the prime example of this disorientation. Released in 2014, it was supposed to be one of the flagship titles for Kinect, the unfortunate peripheral that was one of the main culprits for One's false start. Sports Rivals promised to play games of sports like bowling,
tennis
and football without using controllers of any kind, but in the end the experience proved anything but fun, and caused massive losses for Microsoft.
Crimson Dragon
The successor of Panzer Dragoon.
This is how
Crimson Dragon, a rail-based shooter for Kinect, appeared in 2013 that soon became a simple shooter. And one of those mediocre ones in any respect: gameplay, controls, level design, sound, graphics. The icing on the cake: it also had very poorly managed micro transactions. In short, a faded copy of the model, which could be said to resemble Panzer Dragoon only for half of its title.
Zombie Driver: Ultimate Edition
Porting, Definitive Edition and Ultimate Edition have been a plague of the last generation. Often listless game remasters too modern to have tangible improvements, these revival operations have proved too often a mere gimmick to effortlessly monetize. But what happens when the port is about a mediocre game? You have things like Zombie Driver: Ultimate Edition. Released for the first time in 2009 without much success on Xbox 360, PlayStation 3 and ... Ouya -
Do you remember
her? -, Zombie Driver was re-released 5 years later as an Xbox One exclusive with the hopes of getting its redemption. Too bad this umpteenth zombie apocalypse remained boring, repetitive and generally uninteresting, just like the original. So it was ignored for the second time.
Nickelodeon Kart Racers
For some reason some publishers are convinced that if you make a children's game then they are allowed to publish any crap. Just guess the right character. Here then is the stroke of genius of GameMill: to create a clone of Mario Kart with all the most beloved cartoon characters. In 2018 Nickelodeon Kart Racers was born, a racing with charismatic protagonists such as Spongebob, Patrick and the Ninja Turtles, which failed to reach a decent level of quality from practically any point of view: superficial driving model, mediocre audio, poor differentiation of the pilots. The decent quality of the models was certainly not enough to save a production that, despite everything, is also about to have a following.
Ghostbusters
Another bad licensed tie-in, the 2016 Ghostbusters it was yet another failed attempt to transpose the ghost catchers into a video game. The adjectives to describe these products are always the same: boring, repetitive, uncared for. It could have had the excuse of relying on a cinematic reboot that no one felt the need for, but Activision's game was so low that it was terrible in itself, without even having to bother with the poor quality of the film. Impalpable.
How many years have we waited for a decent tennis game? A decade has passed since the last Top Spin and after the disappearance of the 2K series, no one has been able to pick up the legacy. In 2018 Bigben Interactive tried it with Tennis World Tour, a title that had managed to attract attention thanks to the presence in the roster of a sacred monster like Roger Federer. Too bad a heavily incomplete title has arrived on the market, with raw physics, few modes and an overall lack of care that has crowned it as one of the worst games of the generation.
Transformers: Rise of the Dark Spark
After two excellent episodes developed by High Moon Studios, the positive streak of the tie-in on Transformers stops with Rise of the Dark Spark. Entrusted by Activision to Edge of Reality, a semi-unknown team specialized in porting, the project was a real failure: in fact it turned out to be a clumsy copy paste of the previous works, in comparison with which it loses for content, technical realization, narrative sector and gameplay. In short, not unplayable, but really bad.
Agony
When Agony was first shown to the public, everyone thought that the title was a reference to the midway hell themes between Dante's Comedy and the paintings of the Polish Beksinski. Instead, apparently Madmind Studio aimed precisely to make the entire gaming experience agony. Agony represents the worst you could wish for: a highly anticipated title pumped beyond belief through deceptive trailers. There is no promised blasphemy, much less an epic and symbolic plot. In short, four nicknames and a couple of biblical references weren't enough to make the title it should
have looked like
a disaster like this.
Fighter Within
Of all the Xbox exclusives mentioned in this special , Fighter Within is probably the worst. Media 23 on Metacritic is a pretty clear calling card and the fact that this also worked with the Kinect says a lot about how little Microsoft has been able to support the peripheral. Released in 2013 as an Xbox One launch title, Fighter Within was credited with bringing critics and gamers from virtually all over the world together: Daoka's fighting game was a complete disaster. Nothing worked properly: not the botched story; not the superficial gameplay, not the graphics or the technical sector; and, of course, not the detection of movements, often delayed and not very precise. It's good that Kinect's death made him virtually unplayable for posterity.
These were the 10 ugliest Xbox One games ever. Do you agree with our selection? And what other title have you found terrible to watch, and to play, in these 7 years? Let us know in the comments below.