What happened to ... Pocket Fighter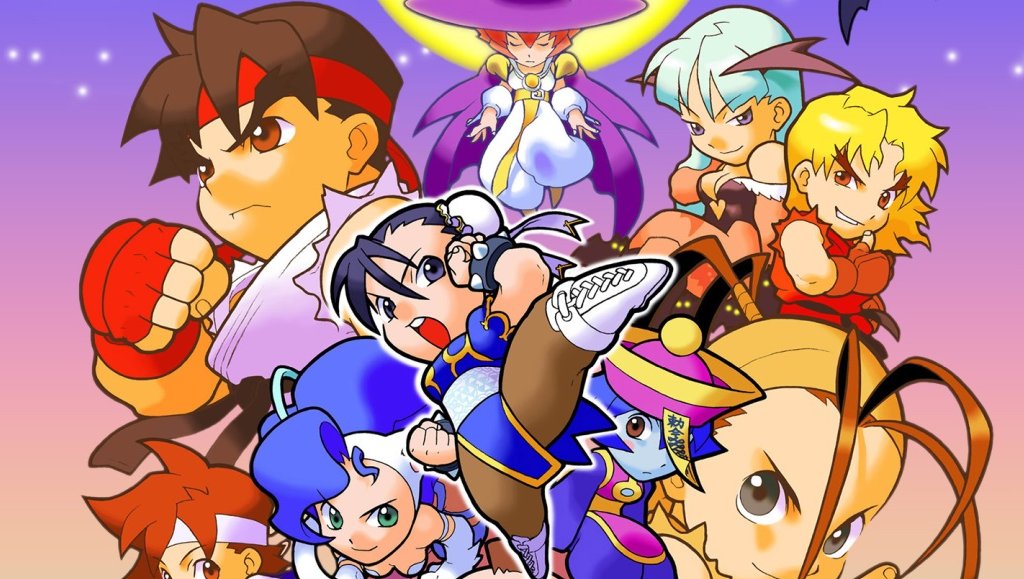 Street Fighter is one of the iconic franchises of Capcom, the well-known Japanese company from Osaka, as well as one of the longest-running and most famous video game series in history synonymous, among many fans of the genre, of two-dimensional fighting games to 1Vs1 matches. It is no coincidence that his characters have appeared almost everywhere, even finding space in real spin-offs. Among these, one of the most successful was without a doubt Pocket Fighter (in America it was distributed under the title Super Gem Fighter Mini Mix), a game originally released for the arcade platform CPS II, in September 1997.
Barrel in deformed style
Converted for
Sony
PlayStation
(and later on PlayStation 2 in the Street Fighter Alpha Anthology series),
SEGA
Saturn and WonderSwan, this "spoof" of the famous fighting series, based in turn on the fun puzzle game Super Puzzle Fighter (a puzzle game also published by Capcom), ended up conquering a wide audience thanks to a graphics that reproduced the wrestlers in a super deformed version, and a very fun gameplay. The characters, which included fighters from other series such as Darkstalkers and Red Earth, were visually characterized by heads disproportionate to the rest of the body, and by a handful of deadly but at the same time extremely funny and funny moves.
The mechanics were quite simple, with the special techniques that could be enhanced by collecting the gems that sprang from the opponent every time a hit was scored, further underlining a certain simplicity of the game system. But despite these elements and the fact that in a certain way it was conceived for the little ones, Pocket Fighter was not entirely without that depth capable of attracting, as it did, even the older ones. In fact, in the game it was possible to create beautiful combos and admire the hilarious animations of the wrestlers, who most of the time temporarily wore costumes depicting other famous Capcom characters, such as the protagonists of Resident Evil or Mega Man.
That's why even today
we would like
to
be able to
replay a "modern" version of this product, perhaps in 3D and cel shading, so as to give it a more cartoonish look, with a wider roster than the original (at the time this was limited to twelve characters), formed by fighters from other fighting or adventure that Capcom could draw more or less with both hands. Unfortunately, the last time we saw Pocket Fighter, as written, was in 2006, in the Street Fighter Anthology on PlayStation 2, so a long time ago. However, as incurable optimists, as always we hope that one day it will reappear on our radar, ready to give us afternoons of pure and simple fun.