UEFA eEURO 2021, PES 2021 Season Update is the official game of the competition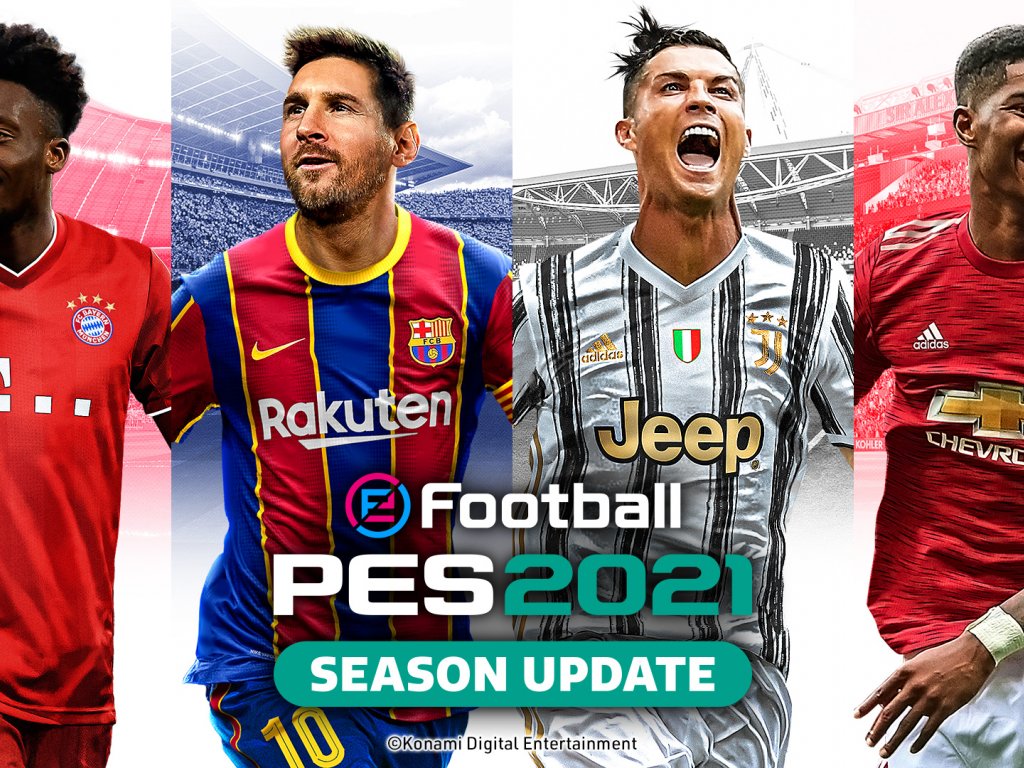 PES 2021 Season
Update will be the official game of UEFA eEURO 2021, the
eSports
competition that will take place from the beginning of 2021 and culminate with a final in London next summer.
Updated with Data Pack 2.0, PES 2021 Season Update will be played on
PS4
by selected teams in November from the 55 UEFA member associations.
The goal of all participating countries is to qualify for the final tournament to be played in London from 9 to 10 July, scheduled just before the UEFA EURO 2020 royal final which will take place at Wembley Stadium on 11 July.
"UEFA eEURO has given efootball fans the chance to dream of representing their country on the biggest stage and all participating teams hope to emulate the Italy that won this year's edition "said Guy-Laurent Epstein, marketing director of UEFA Events SA.
The inaugural edition of UEFA eEURO was an undisputed success, with over five million viewers broadcasting the competition on the UEFA platform. We have seen a massive growth in the popularity of efootball over the past two years and eEURO 2021 will continue to give us the opportunity to connect with new and current fans of national football teams.
Reigning champions
Represented by a team of four players - AlonsoGrayfox, Naples17x, Nicaldan and Genoa_Npk02 - Italy was remarkably impressive in the virtual tournament final. Beaten only once in qualifying, the Azzurri defeated Israel in the quarter-finals and France in the last 4 minutes to then move on to winning against Serbia, whom they beat with a last-minute goal in the final series of the best five .
"It was a great thrill," AlonsoGrayfox said after the final. "It was incredible
to get to
this point, and now we have won. I can't put my emotions into words. The decisive match for us was the match against France in the semi-finals. That victory gave us confidence. I'm proud to be Italian, and I'm proud to be Sardinian. It's amazing, I still can't believe we did it - it's a dream. "
How will the competition develop?
UEFA eEURO 2021 will have a specific focus on team play. Each participating national association will compete with a national eFootball team of two to four players, who will represent their country in the pan-European event.
The competition format will be similar to the real one of UEFA EURO 2020. It will include a qualifying round and a final tournament, in which players will compete face to face in London. Between November and December 2020, each association will nominate its own team, selecting participants through a national online or "physical" tournament - this will only happen if there is no national eFootball team already.
Through an official draw the participating countries will be divided into groups for the qualifying phase. During the online qualifying phase, each country will play two matches against the other countries in their group. The winner will be the team with the highest aggregate total score. The winner of each group and the top six finalists will qualify for the final tournament in London.
"Our teams have done their utmost to secure
the best and
most important licenses for eFootball PES 2021 SEASON UPDATE; quality licenses that accompany the maximum level we want to achieve each year when it comes to gameplay", he commented Naoki Morita, President of Konami Digital Entertainment BV
"The partnership with UEFA and the EURO 2020 tournament is a great milestone for our community and for new fans looking for up-to-date, high-quality content throughout the year."
Tournament winners will also receive tickets to the UEFA EURO 2020 final and a cash prize.