Two docks for wireless charging for a few euros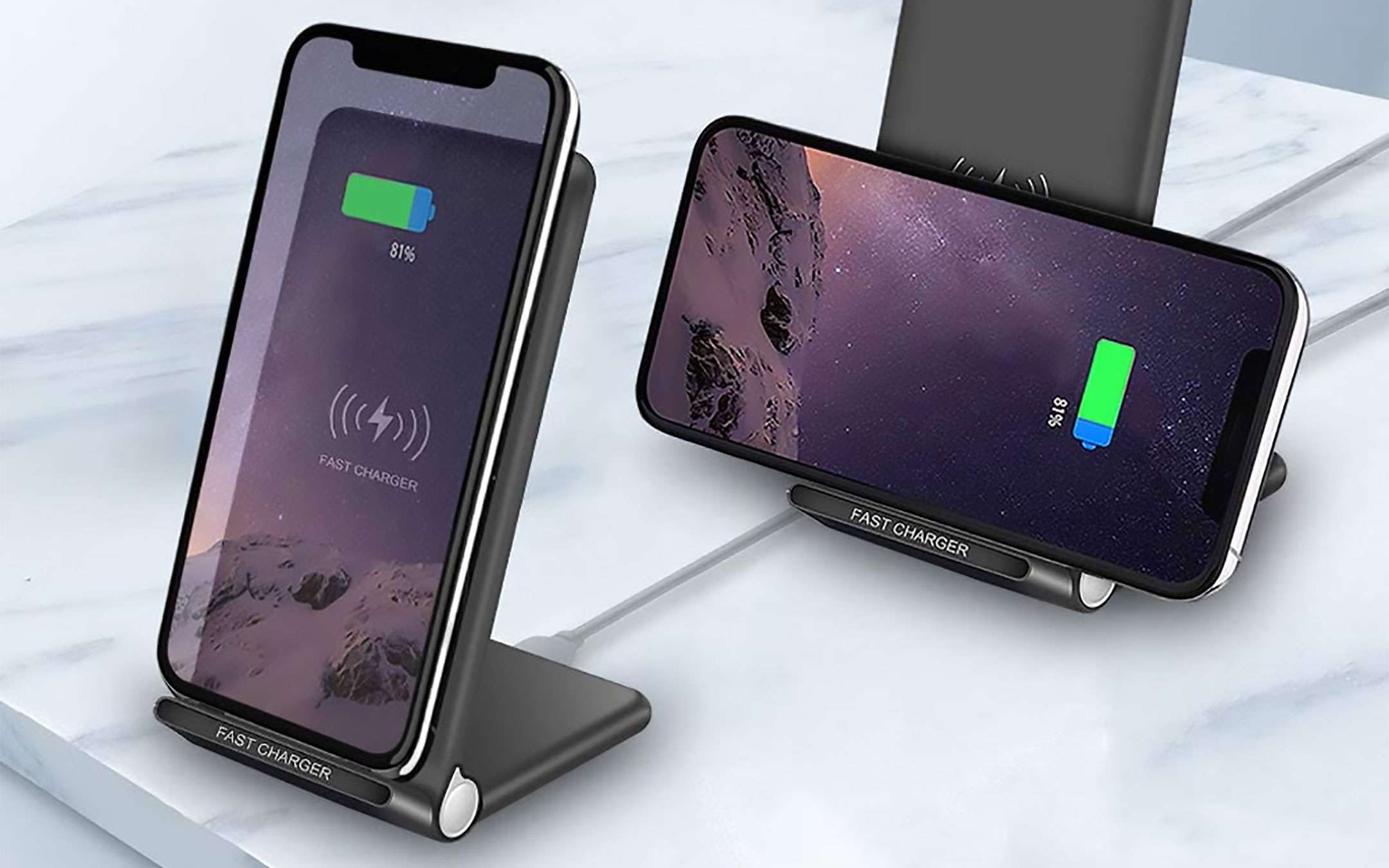 Having your smartphone always at hand (and under your eye) when working in front of the monitor is important in order not to miss important calls, messages or notifications, but sometimes you find yourself in the condition of having to charge the battery and you have no plugs within reach nearby. Fortunately, there are wireless charging docks to put on your desk. Here we propose two of the most interesting for sale on eBay. The first can be purchased at a price of only 12.99 euros.
Wireless charging: two desktop docks on eBay
Equipped with a USB-C port and compatible with the Qi standard, it is shown in the opening image and the one below. By comparing them you can understand what its main peculiarity is: it can bend at will while keeping the device tilted if desired. It supports 15 W charging and can also be used for other devices such as Bluetooth headsets.
The other model proposed is the one in the following image, available today at the price of only 5 , 60 euros. Unlike the one seen a little while ago, the process is not as fast and does not
allow you to
keep the smartphone tilted during charging: more simply, the phone must be placed on the surface. Also compatible with the Qi standard, it is powered by a micro-USB cable.
Free shipping is available for both products, which are located in Italy.
Source: eBay