PES 2021 is compatible with PS5 and Xbox Series X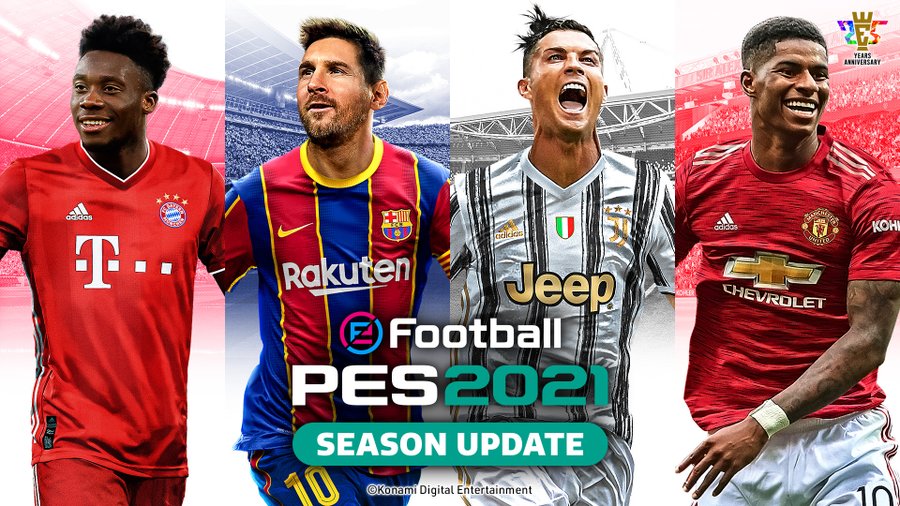 Konami
has officially confirmed that eFootball
PES 2021 Season Update
will be fully compatible with
PS5
and Xbox Series X
| S. This year's edition, which we remember being an update of PES 2020, will work perfectly on the new generation of consoles: you can even transfer the saves and reuse the Option File with which to modify the teams in the game.
Have you read our review of eFootball PES 2021 Season Update?
Obviously the necessary precondition is to have a version of PlayStation 5 or Xbox Series X | S suitable for your current machine. In other words, the Blu-ray version requires a next-gen console with disc, and the Xbox One game can only be played on the Xbox Series X | S, as well as the PlayStation 4 game on the PS5. In addition, you will need to download the latest update from the internet.
Once we have reiterated the obvious, we discover that using the same account we will be able to transfer myClub progress without major headaches. In addition, the
PS4
Option File will also be compatible with PlayStation 5. In this way you can instantly get back all the changes you have made. The only drawback is that the images are not included in the file and therefore must be completely re-downloaded. It is not yet known whether this option will be activated on
Xbox Series X and
S.
To stimulate the transition to the new generation, Konami is also offering a 20% discount on the game to all those who purchase eFootball PES 2021 Season Update through the Lite version. The promotion is valid until tomorrow only.
[NOTICE] # PES2021 is backwards compatible on PS5 and Xbox Series X / S! To play, your system may need the latest software installed and some features may be absent. (1/3)
pic.twitter.com/X8Bvw88Wvq
- eFootball PES (@officialpes) October 28, 2020 Claim 20% off PES 2021 by purchasing through PES 2020 or PES 2020 LITE! Ends today - 00:00 UTC, 10/29/2020. (3/3)
- eFootball PES (@officialpes) October 28, 2020 Hi BigJayNino! Yes, option files will be compatible on PS5, but pictures won't be included in the save data, so you will need to import them separately.
- eFootball PES (@officialpes) October 28, 2020