Intel NUC with quad-core i5 processor in big discount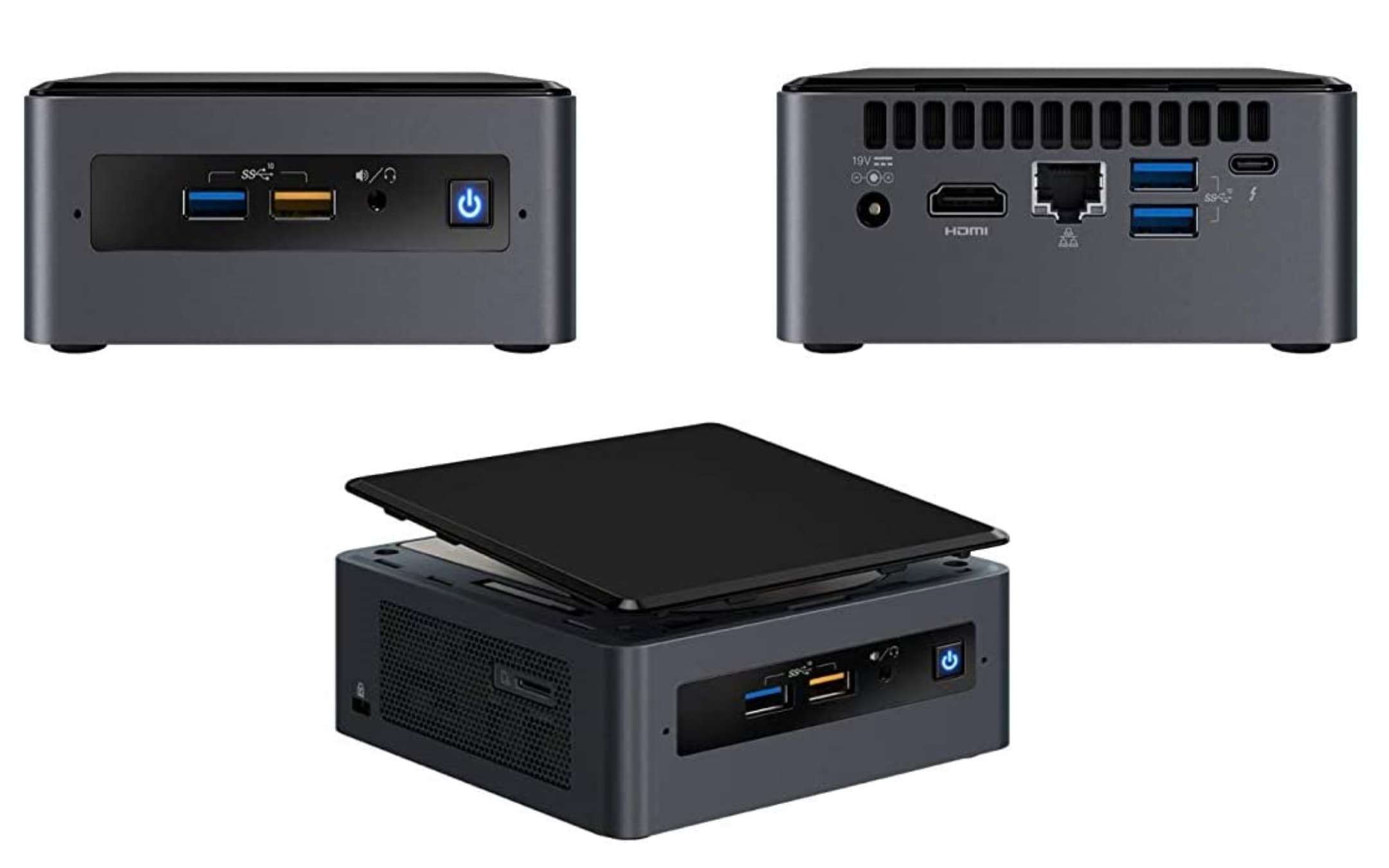 Today we report a sharp drop in price on one of the best mini PCs ever on the market. We are talking about the Intel NUC, a range of small footprint PCs, developed and produced directly by the CPU giant. In particular we propose the Intel NUC barebone NUC8i5BEH with Core i5 processor.
Mini PC: Intel NUC with Core i5 quad-core: the specifications
The computer we are talking about is a
Mini PC with
Intel Core i5-8259U processor, a CPU that boasts 4 cores and 8 threads capable of reaching a frequency of 3.8GHz. The main advantage of these mini PCs is of course the expandability. By removing the panel, in fact, we will have full access to the hardware with the ability to mount up to 32GB of DDR4 RAM in a dual-channel configuration. We can combine this with an NVMe SSD or a 2.5-inch SATA III SSD / HDD.
From the point of view of connectivity, nothing is missing. The device houses 4 USB 3.1 Gen2 ports, one of which with fast charging functions, even with the PC off. For connection to the monitor instead, this is entrusted to an HDMI output and a USB Type-C Thunderbolt 3 DisplayPort 1.2 port that easily allows dual monitor configurations, thanks also to the integrated Intel Iris Plus 655 video card. Present the dual band Wi-Fi wireless connection and Bluetooth 5.0, in addition of course to the RJ45 for connection via ethernet cable.
At a price of 289.97 euros on Amazon, with a price drop that amounts to about 50 euros, which becomes over 100 if you consider the list price, it is undoubtedly a great deal. It is a high-performance product, ideal for work, study and entertainment with a small footprint.