AWOW AK34 Mini PC with 6GB of RAM: only 177 €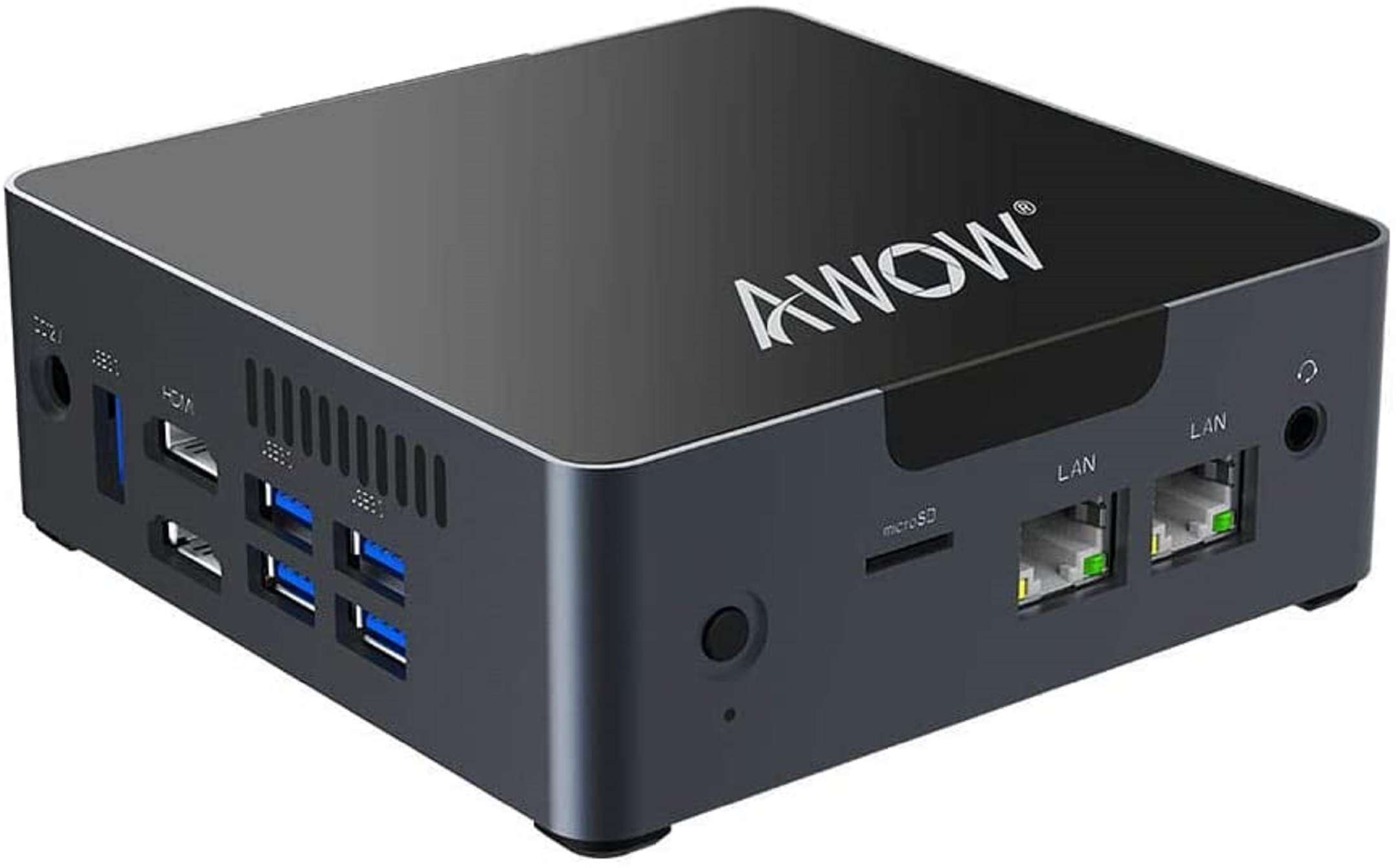 Mini PCs are becoming increasingly popular in homes and offices thanks to their compact size and great computing power for both basic and more complex operations. Today we want to talk about a very interesting Amazon timed offer.
Mini PC AWOW AK34: the technical characteristics
It concerns
the Mini PC
AWOW AK34 which has some technical characteristics that allow it to provide faster execution speed and a seamless multitasking experience all thanks to the Intel Celeron J3455 Quad-Core processor, 6 GB of DDR4 RAM, 128 GB SSD of expandable storage memory, pre-installed
Windows
10 operating system and dual-band Wi-Fi network connection and Gigabit Ethernet.
The latter is provided via two 1000MB / s Ethernet ports, which not only give you maximum speed and bandwidth to access virtually any network, but also a usable one advanced ty to connect separate networks or enable server server functionality. The AWOW AK34 Mini PC is equipped with two HDMI outputs with which you can connect the device to two monitors with a maximum resolution of 4K Ultra HD to improve the visual quality of streaming content and multimedia productivity.
Other connectivity features include a SATA III SSD or HDD slot of up to 2 TB, a slot for Micro SD SDXC cards
up to 25
6 GB with which you can run applications or store videos, music and photos. Then there are 5 USB 3.0 ports, Bluetooth 4.0 and 3.5 mm headphone jack with microphone. The cooling system is guaranteed by a fan coupled to an excellent heat dissipation system made of copper tubes.
The device supports wake-on-lan, automatic ignition and PXE perfect for media center, office, digital signage, digital security, surveillance and work from home. All this power is present in a device measuring just 25.4 x 15 x 7 cm and weighing 920 grams. Take advantage of the Amazon offer to take it home at a price of 177.99 euros with a 15% discount on the list price.