Xbox X Series, dashboard and operating system: the first impact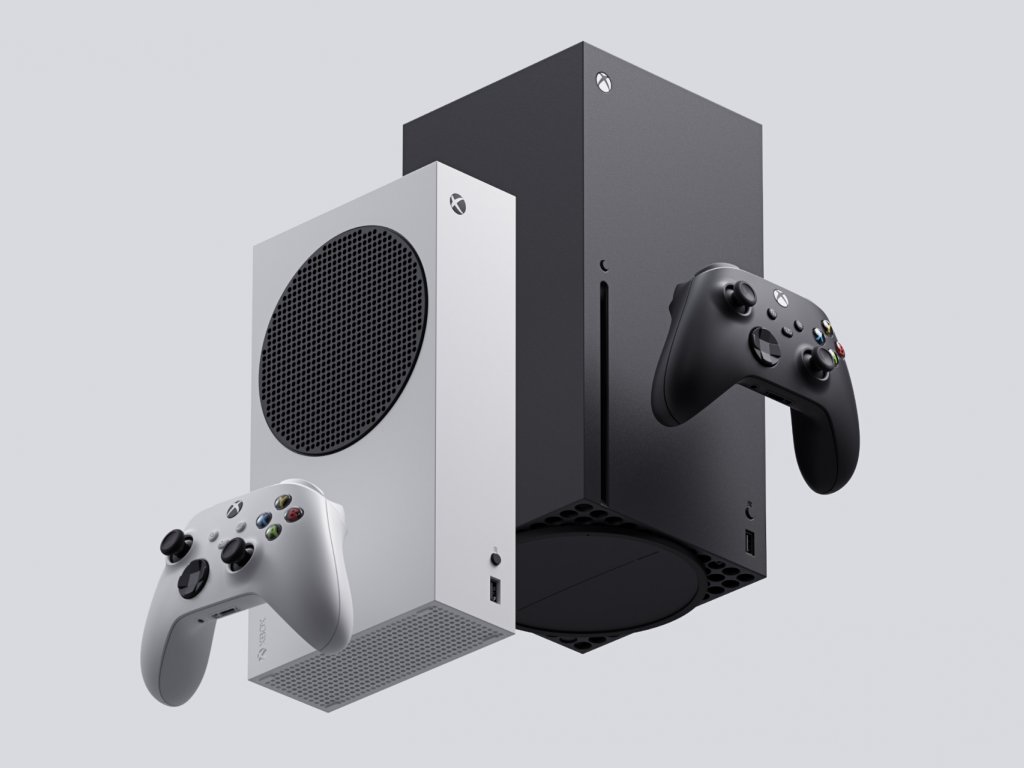 We have always loved the
Xbox
dashboards, since the first truly multimedia designed for Xbox 360 and built around the so-called blades: it was fast, well divided and left all the necessary space for that multitude of functions that simply did not exist before which we did not yet feel the need.
With the latest versions of the operating system for 360 and then with Xbox One, things took a turn, perhaps unexpected and not appreciated by all:
Microsoft
in fact decided to embrace the "Metro" style used by Windows 8 and from Windows Mobile, replacing the different screens by many boxes that should have represented games and functions. The choice worked, but up to a certain point. On 360 the responsiveness of the dashboard became less and less exciting, while on Xbox One the layout of the tiles, in English "tile", became progressively more confusing. Furthermore, among the many mistakes made during the latest hardware generation, Microsoft has many and in some cases lethal even in the backend of its operating system. Xbox 360 was famous for downloading and installing games at three times the speed of PlayStation 3, its direct competitor, while with Xbox One the situation has actually been reversed; then there are several handy features that debuted on 360 and later disappeared on One, such as the ability to automatically replace game soundtracks with your own music, and here too
Sony
has regained ground thanks to the partnership with Spotify. How can we expect from this point of view on the Xbox X Series and Xbox S Series?
Dashboard Vs Dashboard
The latest version of the Microsoft operating system for Xbox is installed on the console that we received as a test, which, net of some minor changes, is the same as you can already use on your consoles. The differences are to be found in the greater centrality of the Game Pass area and in the nextgen functions still in beta, and which will be subject to more or less substantial changes in the coming weeks. The next update, already available and in use on the Xbox One S and
Xbox One X
of those who have signed up to the test program, will include in addition to several technical innovations that will make the experience more responsive by reducing the memory consumption of the hardware, also a substantial reorganization of functions. The new operating system should also resolve some uncertainties encountered in the use of the Quick Resume function and in backward compatibility, as well as to reset some system crashes that Microsoft itself is aware of. Nothing dramatic, indeed normal things in a phase like this which however lead us to think that it will be absolutely necessary to update the first wave of consoles available for sale, in order to use them without problems. We'll see ...
Magic Labyrinth
Of course, the current dashboard is the least convincing aspect of
Xbox Series X
, but luckily for us it's also the only one which is bound to change. Microsoft has perhaps a unique opportunity to shake off an operating system that has become increasingly chaotic over time. The problem is certainly not graphic, as anyone who uses Xbox on a daily basis will know, everything is extremely clean as one would expect, but organization. Our mind has extraordinary abilities and we have no doubt that, by using this dashboard on an ongoing basis, we gradually learn to find each function without problems, but for those who approach it for the first time it takes some time before taking the hand and this is a big problem in the console world, where immediacy is everything. We ourselves, from the launch of this dashboard arrived in the first months of 2020 to today, we had to learn again to find the functions that interested us; problems never encountered before partly because of these omnipresent panes, partly because of the way Microsoft has decided to divide them.
Intuitive
An operating system must be intuitive, and the one currently installed on our X Series is not at all. The home screen is a summary of the latest games started, apps used and much more, to the point of becoming partly useless if you don't find what you are looking for immediately. It is therefore necessary to move between the screens, call up the quick menu with the classic Xbox button located in the center of the pad, untangle between boxes and items. No, it is not the best in comfort, but it is also extremely customizable so with a little time available it is possible to move what we need most to more comfortable and accessible positions.
Game Pass al center
The big difference compared to previous versions is the centrality of the Game Pass, which in this case almost seems to want to replace in importance what is the classic list of games in our possession and ready to be started. Everything revolves around the Game Pass, and if on the one hand it is nothing short of suggestive to have so many quality games at hand, on the other we would have preferred a clearer division between what we have and what we could have. But fortunately there is a list of installed games, a little hidden, not really shot on the front page but there is. After all, there is everything there should be, only that it is always one or two more steps away than you would expect. Among the positive aspects we find at least on the Xbox S Series X a truly exceptional speed that allows an immediate response to each step, exactly as is the synchronization of the saves between one platform and another: for example we have started playing our Gears campaign again. 5 exactly where we left it on the PC after a few seconds of waiting, but this time can naturally get longer with the most expensive saves in terms of space required.
Beautiful
to look at
, it certainly is, and it's fast like a bolt of lightning, but in terms of organization of functions there is still work to be done. We hope that the new version about to debut in conjunction with the arrival of
Xbox Series X and
Xbox Series S will
be able to
help in this regard. The new dashboard will not be exclusive to the next-gen, but will perhaps also be made available simultaneously with Xbox One S and Xbox One X.
CERTAINTY
Fast as lightning Beautiful to see Customizable a pleasure DOUBTS Disorganized Still a little "dirty" Too much Game Pass?