Assemble that Passes you # 270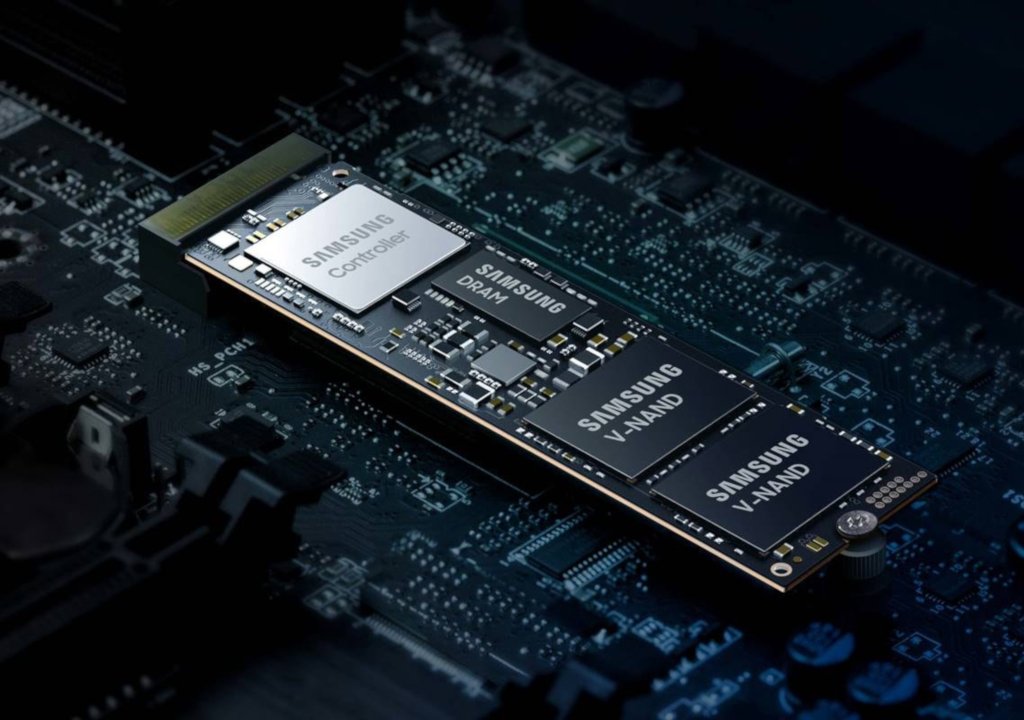 Assembla che ti Passa is a weekly column that collects the main news related to PC gaming hardware and offers three configurations, divided by price ranges, designed for those who want to assemble or update their machine. As usual, suggestions are welcome and corrections welcome, as long as the tones are adequate. Another tip is to read the paragraphs presenting the configurations before you do battle in the comments.
2020 is a turbulent year, one in which the world is dealing with its weaknesses, but it is also the year that consecrated the rise of the gaming PC, corroborated by the new creator segment created to intercept the needs of an avalanche of people who on the one hand play and on the other create content of all kinds. It is no coincidence that the classic gaming PC all red broken lines has given way to houses and laptops that are always aggressive and more and more colorful, but also more elegant, more versatile and often more affordable. The prices on the desktop side have not fallen, it must be said, but NVIDIA has pushed to significantly lower those of the laptops by focusing on those who on the one hand do not want to give up gaming, but on the other hand need an affordable PC to use for work and who among other things it can benefit from the professional use of CUDA core, deep learning and so on.
Of course, the decline in office PCs, often replaced by increasingly functional and efficient smartphones and tablets, cannot be compensated for by devices designed for creators alone. But the evolution of the PC goes far beyond this new segment. After a period in which the average gamer preferred the accessibility of consoles, a wave of gamers who do not mind creating and refining their gaming machine has reappeared, drawing heavily from an immense gaming peripheral market. A true universe of possibilities that includes ultra-wide monitors and very high refresh screens, guaranteeing advantages both in terms of entertainment and in terms of competitive gaming. And it is precisely this that, thanks to the streamers, led to the gaming PC a large slice of new players who, gritting their teeth in front of the plague of cheaters, led to decidedly high numbers, further fattened by those who stop at some pirate title has returned to invest in a gaming configuration to take advantage of the avalanche of offers, subscriptions and free titles offered by the various platforms to gain users.
But there is a segment that makes even bigger numbers and that in the near future it could reach impressive figures. The success of Chromebooks tells us this, destined to grow with the new models equipped with Ryzen 3000C and Tiger Lake equipped with hugely more powerful GPUs than those previously installed on ultraportables that can count on a huge audience among students, professors and professionals who need of a complete machine but are tired of carrying a 3 kilogram brick. But all this is detached from
Covid
-19. Instead, the mass return to shared evening gaming is less so, with the free online PC that is very tempting, and the fact that being able to choose which PC to work on, many have obviously focused on something that guaranteed functionality, versatility, aesthetics and other useful advantages both at work and for gaming such as an ultra-wide high refresh monitor. All things to be exploited with a beautiful GPU that has led NVIDIA to forecast record sales for the months to come. This as long as it can produce an acceptable volume of cards, which it currently cannot. Just as the competition prepares to take the field.
Faced with the arrival of the new Radeon RX 6000, NVIDIA has shown itself to be confident on the performance front, backed by its advances in artificial intelligence, solid capital and a new series of GPUs that have reduced prices to be able to play at very high refresh or in 4K without compromise. Enough to cancel, apparently, the 20 and 16 GB models of the
RTX 3080 and
3070, presumably sacrificed to push on the production of the current cards which would therefore be considered more than enough to face the AMD Big Navi cards.
But rumors speak of an 80 compute unit AMD RX 6900 XT, dual 8-pin auxiliary connector and 16-phase power supply that could come dangerously close to the RTX 3080. This is also thanks to a boost clock of well 2350MHz and
16 GB of
GDDR6 memory presumably pushed to high speed, since the leaks speak of a 256-bit BUS. The same among other things, according to the latest rumors, of the RX 6800 Xt and the RX 6800, both based on 536 mm2 Navi 21 GPUs, but with a different number of compute units, lower clocks and reduced consumption. For the 6800 XT we are talking about 72 CU, 2275MHz and 255W against the 290 of the 6900 XT, while for the 6800 we read 64 CU, 2100 MHz of boost clock and 220W of consumption, similar to that of the 3070. However, we must keep account of the fact that the rumors speak of 16 GB of video memory for all the new Radeons, inevitably destined to weigh on consumption. But that same amount of memory, if confirmed, could mean three models with performance differences not too far from each other. They could therefore slip between the 3070 and the 3080 which, as anticipated, could find the RX 6900 XTX on their heels.
We have already heard it said in the past, but this time to reiterate it is a benchmark that emerged a few days after presentation that puts us in front of an AMD card allegedly ahead of a 10% in Firestrike Ultra on the RTX 3080. Let's be clear, the Radeons perform particularly well in this specific 3D Mark test, now dated although always useful for revealing the brute power of the GPUs, but if the numbers were confirmed, assuming power ratios similar to those of the past generation, we could find ourselves in front of two cards rather close from the performance point of view. We would therefore be at the dawn of a great return of AMD in the high-end, with three models presumably designed to assault, even with the sound of ray tracing, a segment in which the company has not set foot since the launch of the Radeon VII, distributed in very few copies . But it remains to be discovered what will be the weapon with which AMD thinks of facing DLSS technology. Between Contrast Adaptive Sharpening and machine learning, the options to leverage upscaling are not lacking, but getting to the quality achieved by NVIDIA technology is quite another thing. However, there is another rumor that attributes even higher scores than those combined with the RX 6900 XT to the 6800 XT which in 4K would be even higher than the RTX 3080, resulting only lower in terms of ray tracing capability. U something that if true could result in an RX 6900 XT capable of even taking on the RTX 3090.
We won't have to wait long, however, to discover this and more. The presentation of the RDNA 2 cards is set for October 28th and rumors say we will see all three flagship models. Later, however, should arrive the cards based on the Navi 22 GPU which in January could transform into the Radeon RX 6700, in the basic version and in the XT version, according to some it would be equipped with 192-bit bus and 12 GB of memory, while maintaining the other features of the series that would also seem to include some new features for the interconnection interface. In fact, there is talk of an extension of Fabric also to the GPUs that would bring advantages with the new AMD CPUs, according to the recent rumors related to the 5600X capable of surpassing even the top of the Intel range in terms of single core performance.
Budget configuration
The budget configuration is the one aimed at saving but it is not certain that there is no room for the upgrade where interesting prospects arise. The proposals in this range include solutions designed for low-tech games and 1080p-oriented builds.
This week we return to the Ryzen 3 3100, currently unavailable on Amazon but available at other retailers for 95 euros, which it is lower than the Ryzen 5 2600 in terms of brute power, and this also weighs in some games, but costs less, outperforms the old model in
many other titles
and enjoys higher overclocking margins. For gaming alone it is therefore preferable, also enjoying the advantage of PCIe 4.0 when mounted on a B500 or X570 motherboard.
These are, however, expensive cards that are not among our options for this configuration that however, it raises the bar in relation to the SSD, switching to a 500 GB NVMe M.2 capable of reaching 1900 MB / s transfer speed. We remain instead anchored to the GeForce GTX 1650 Super from the point of view of graphics, with a card capable of juggling in 1080p that enjoys an excellent relationship between price and performance.
BUDGET Component Price Ryzen 3-3100 3.6-3.9 GHz PROCESSOR 95,00 € MOTHERBOARD Gigabyte B450M DS3H 70,00 € VIDEO CARD Inno3D GeForce GTX 1650 SUPER Compact 4GB 160,00 € RAM G.Skill Aegis 2x8GB 3200MHz CL16 60,00 € POWER SUPPLY EVGA 450 BT 80+ Bronze 50,00 € HARD DISK Crucial P1 500 GB 60,00 € CASE Kolink Nimbus RGB Mid Tower 50,00 € TOTAL 545,00 €
Gaming configuration
In the range gaming usually you will find those components that allow you to face the game on the PC without fear and to hold on for some time. The frame rate showdown is just around the corner but, with a good foundation, it's always possible to sell the old GPU before it devalues ​​too much so you can buy a new one just in time to take on the next hardware smashing blockbuster.
Waiting for the Ryzen 5 5600, presumably destined to significantly increase the convenience of the new and more expensive Ryzen 5000, on the AMD front we still find the Ryzen 5 3600, still excellent especially for the 1440p. But let's change the motherboard to enjoy full support for the new processors and introduce the PCIe 4.0 option in the configuration, useful for thinking about new technologies such as RTX IO that will bring instant loads.
We probably won't see any new mid-range GeForce or Radeon GPUs before early 2020, but we still don't recommend buying a graphics card that's going to age in a couple of months. In the meantime, as a placeholder for those who absolutely need to buy something, we turn to the RX 5600 XT, a card close to the RX 5700 which in the PowerColor version is available
for less than
300 euros.
GAMING Component Price PROCESSOR AMD Ryzen 5 3600 3.6-4.2GHz 205,00 € ASUS PRIME MOTHERBOARD B550M-K 85,00 € VIDEO CARD PowerColor Radeon ™ RX 5600 XT 6GB 290,00 € RAM Crucial Ballistix 2x8GB 3600MHz CL16 75 , 00 € POWER SUPPLY FSP Hydro PRO 600W 80+ Bronze 75,00 € HARD DISK Samsung 860 Evo 500GB SATA III 85,00 € CASE Phanteks Eclipse P300A Mid Tower 75.00 € TOTAL 890.00 €
Extra Configuration
The pushed configuration makes sense only for those who aim for high resolutions, aware that luxury often does not go hand in hand with rationality. On the other hand, let's face it, who doesn't like having a nice engine under the hood even if you have to respect the speed limit?
The new Ryzen 5000 benchmarks promise great things, but they
will be available
until November 5th and will be hard to find at first. We are therefore waiting, curious to know its performance in 1080p, while we turn to Intel, but with a configuration that points to the relationship between price and performance, while looking at the high-end.
The idea is to combine the valid 1080p performance of the Core i7-10700, in the perspective of a competitive gaming configuration that also saves on the heatsink and motherboard, with a GeForce RTX 3070 that putting on flat performance close to that of an RTX 2080 Ti, which is partially confirmed by the first banchmark leaks, promises extreme framerates in 1080p, very high framerates in 1440p and decent performance even in 4K.
EXTRA Component Price PROCESSOR
Intel Core i7
-10700 2.9-4.8GHz 330,00 € Heatsink Cooler Master Hyper 212 Black Edition 40,00 € MOTHERBOARD MSI MPG Z490 GAMING PLUS 165,00 € VIDEO CARD NVIDIA GeForce RTX 3070 Founders Edition 8GB 520, 00 € RAM G.Skill Trident Z RGB 2x16GB DDR4 3200MHz CL14 145.00 € ANTEC POWER SUPPLY HCG-850 80+ Gold 135.00 € HARD DISK Sabrent Rocket 1TB M.2 150.00 € CASE NZXT H710 Mid Tower 165.00 € TOTAL 1650.00 €