External burner for less than 15 €: Amazon offer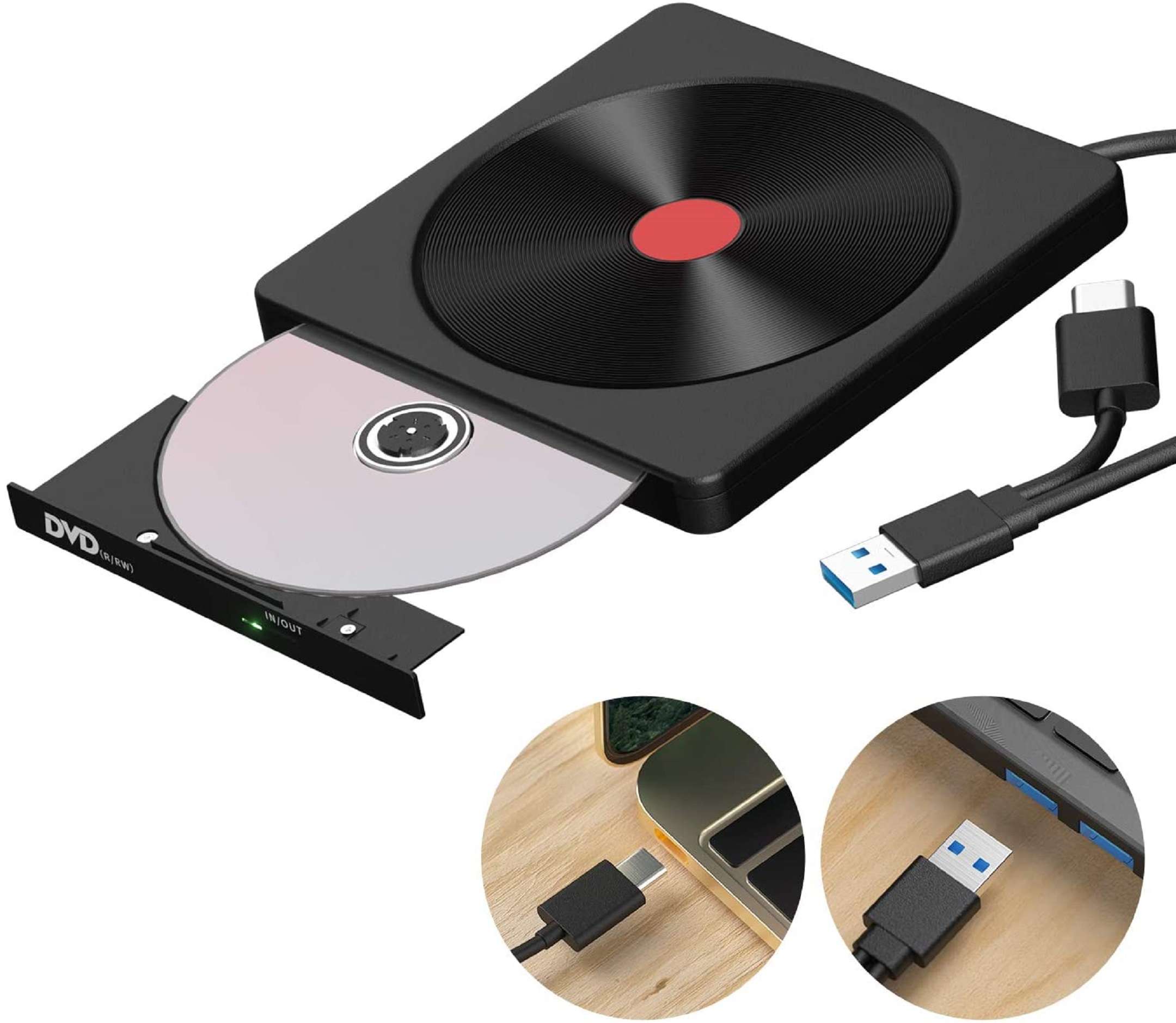 Those of you who have an ultrabook cannot fail to notice the lack of a CD player. Nowadays modern laptops show more and more futuristic and compact shapes, with a truly incredible reduction in thickness, but to achieve all this undoubtedly somewhere must be cut and most manufacturers have decided to remove the CD player altogether. If, however, you still need it and are looking for some device that also has the function of burner, on Amazon there is a double timed offer that might interest you.
Amigik external burner for only 14.39 euro
We are talking about the external CD and DVD burner from Amigik which is based on a dual USB 3.0 and USB-C interface that offers
data transfer
of up to 5 Gbps and incredibly stable performance. This external CD and DVD player is obviously compatible with USB 2.0 and USB 1.0 and offers a powerful error correction unit, low power consumption, noise reduction and skid resistance.
The Amigik's CD and DVD player is compatible with most
operating systems
such as
Windows
10/8/7 / Vista / XP / 2003, Linux and Mac OS. The DVD drive supports CD-R, CD-ROM, CD +/- RW, DVD-ROM, DVD-R, DVD +/- RW, DVD-R DL and VCD.
Thanks to the slim design , elegant and minimal, it guarantees a pleasant touch even to the eye. The dimensions are compact and the chassis is sturdy with the possibility of carrying it wherever you want with bags or shoulder bags. Don't miss out on this interesting double Amazon offer that allows you to take home this splendid device at the price of 14.39 euros through a 20%
discount on
the list price and an additional 20% on the already discounted price.