Portable monitor on sale: why get one?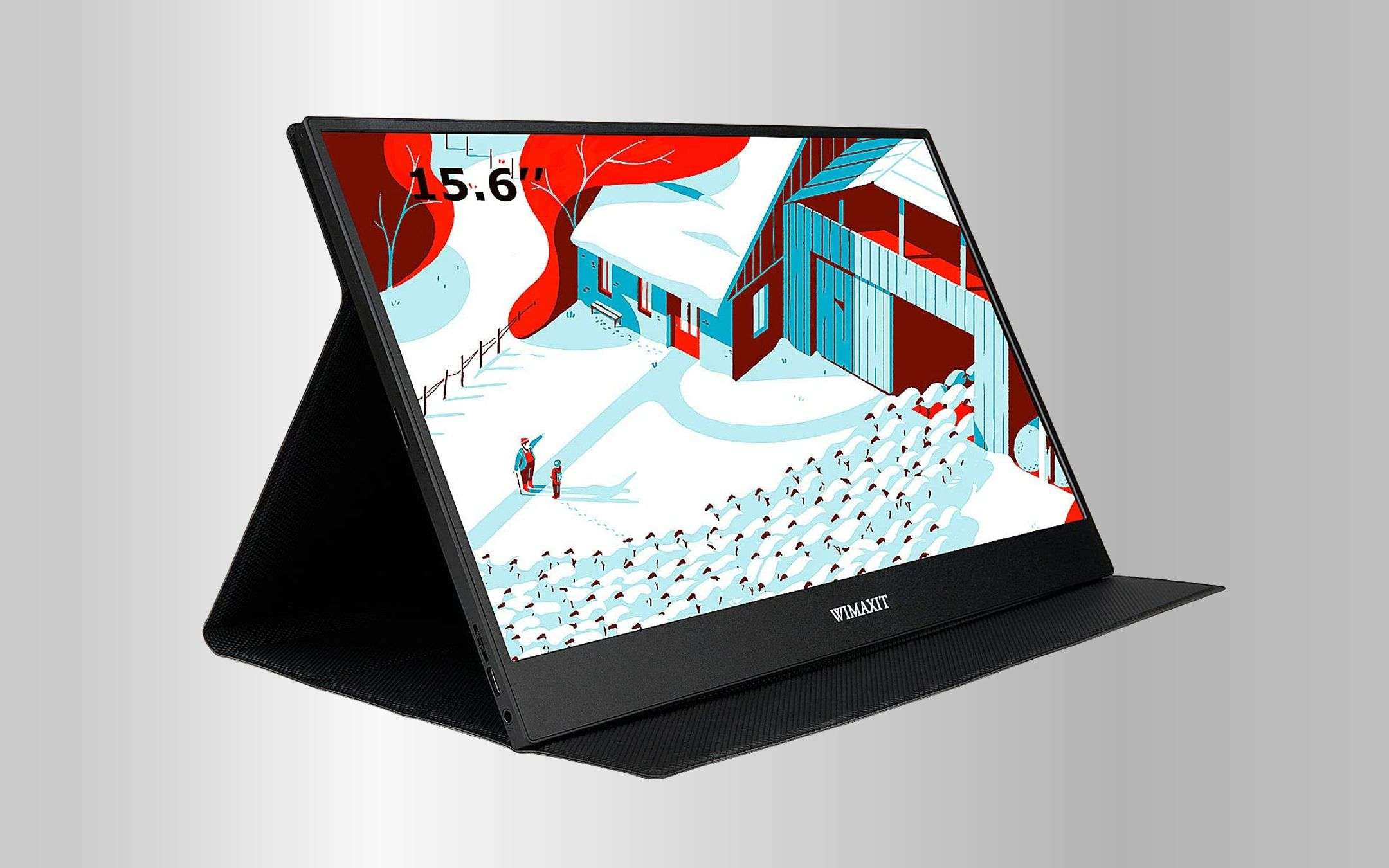 Among the offers
available today
in this pre-Prime Day phase, we point out a product that is unique in its kind and for this reason potentially useful in a multiplicity of occasions. This is a real 15.6-inch portable monitor, thin and light, that you can carry around.
Portable monitor: why get one?
Why carry a portable monitor? The answer to this question
is extremely
subjective and is the probable drive that leads to the purchase in a case like this in which the price has been cut by 15% for today alone (from 179.99 euros to 152.99 EUR ). The manufacturer, Wimaxit, suggests an application in the gaming field (alongside consoles such as
Xbox
,
Playstation
or Switch), but not only: there is the possibility of extending PCs, laptops and smartphones, for example bringing a presentation to the customer by presenting himself with the agility of a smartphone and an additional monitor. The alternative is clearly that of a tablet, with which one could hypothetically do almost the same thing, however the cost would be much higher and the inches reached would certainly not be those available with this solution.
This is clearly a very special device: it has no intelligence of its own, but is limited to its role as a FullHD 1920 × 1080 HDR display. The power supply is by cable (there is no battery, so as to ensure lightness and thinness) and the connection to external devices is via HDMI. Overall, it has dimensions of 35.5 x 22.5 x 0.6 cm and is distributed in a special leather case.