No Straight Roads is available today for PS4, Xbox One, Nintendo Switch and PC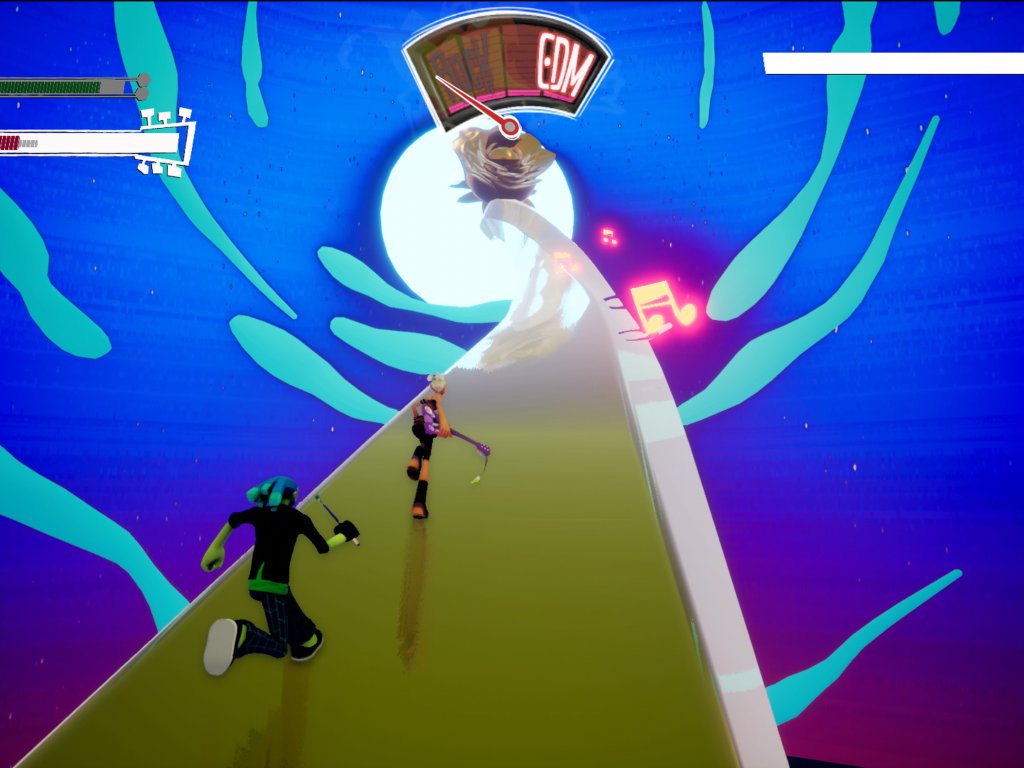 Through a new trailer, Sold Out and Metronomik inform us that the musical adventure
No Straight Roads
is available today for
PS4
,
Xbox
One,
Nintendo
Switch and PC through the
Epic Games Store
.
Here's our review by No Straight Roads. Tommaso Pugliese talks about "an absolutely amazing title, characterized by an extraordinary artistic direction, a very solid narrative, a phenomenal graphic style and an incredible soundtrack."
The game is now available on all digital platforms and physically on
PS4 and Xbox One
. The physical version
for Nintendo Switch
will arrive on September 15.
"We are so excited that players can start rocking today with Mayday and Zuke," said Daim Dziauddin, Co-Founder & CCO at Metronomik and Creative Director of No Straight Roads. "No Straight is a game that Hazmer and I have dreamed of creating for several years. Not everyone is lucky enough
to be able to
create a game. Yet we have been entrusted with a title, so we intend to offer our best. We hope players can see the amount of love in the game, not just from us, but from the whole team. "
Da Wan Hazmer (Final Fantasy XV) and Daim Dziauddin (Street Fighter V) - No Straight Roads is a game of action and adventure that combines rhythmic combat with a vibrant and unusual world and a killer soundtrack.
"This is one of the most original games we have ever seen and we have been so happy with the love and support of the community for No Straight Roads in the run-up to its release, "said Katie Clark, Product Manager at Sold Out." We can't wait for everyone to start their musical adventure today, whether they perform solo or join a friend via couch co-op, hopefully there Straight Roads' musical action offers a unique experience to all players! "