Wonder Boy: Asha in Monster World, the first official trailer features the return of a classic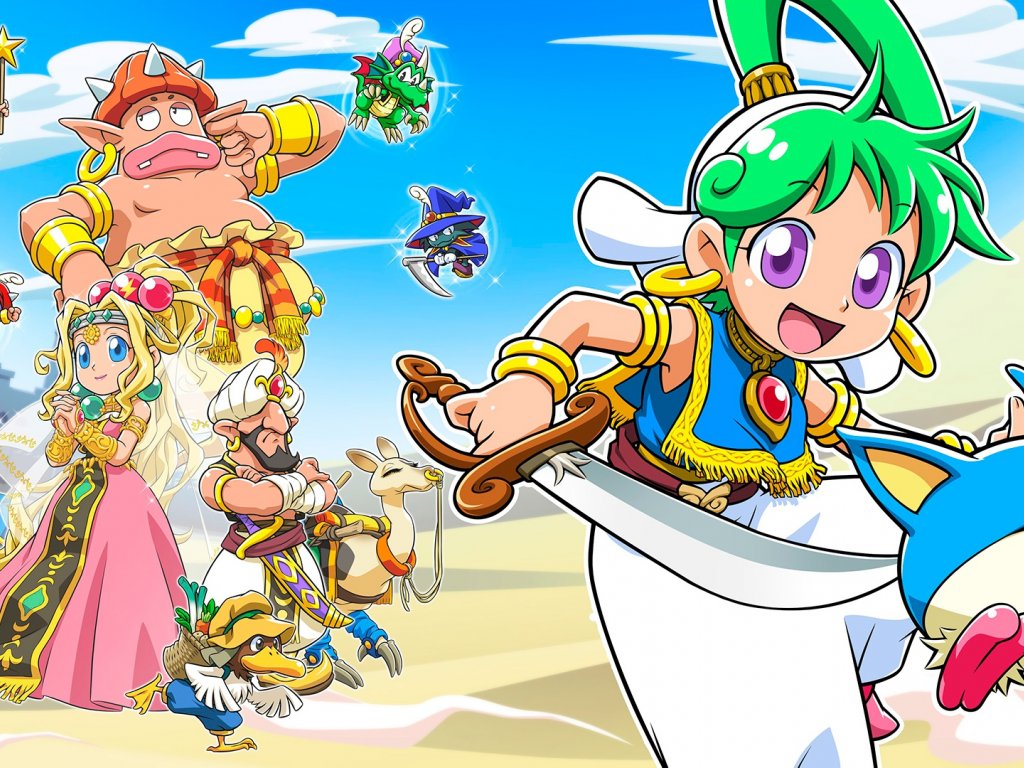 Wonder Boy: Asha in Monster World
is shown in
her first official trailer, which you can see above and illustrates for the first time the game in motion with a montage of various sections of gameplay for this new chapter that links directly to the classic series.
Wonder Boy: Asha in Monster World was announced for
PS4
and
Nintendo
Switch a few days ago and looks like a return to origins, not only in terms of story, characters, setting and structure but also in the same composition of the development team, which aims to propose a real continuation of the Monster World 4 originally released in 1994.
The game is in fact developed by ININ Games but with the contribution of the original creators of the series: the author Ryuichi Nishizawa has in fact returned to direct the project, together with the composer Shinichi Sakamoto, author of the soundtracks of the old chapters, the character designer Maki Oozora and the creative manager T akanori Kurihara, which should guarantee a remarkable adherence to the original style.
Wonder Boy: Asha in Monster World proposes the same protagonist of the fourth chapter and also the same setting in an action adventure platform style, but as we can see the graphics are built in 3D to recreate the 2D effect of the original, that is, according to the typical "2.5D" setting of many of the titles of this type.
This is therefore different from the previous Wonder Boy: The DotEmu's Dragon's Trap, which did a great job of reinterpreting the original by completely redesigning the 2D graphics, so we'll see which is the best approach between the two.