Is Surface Neo the new Microsoft Courier?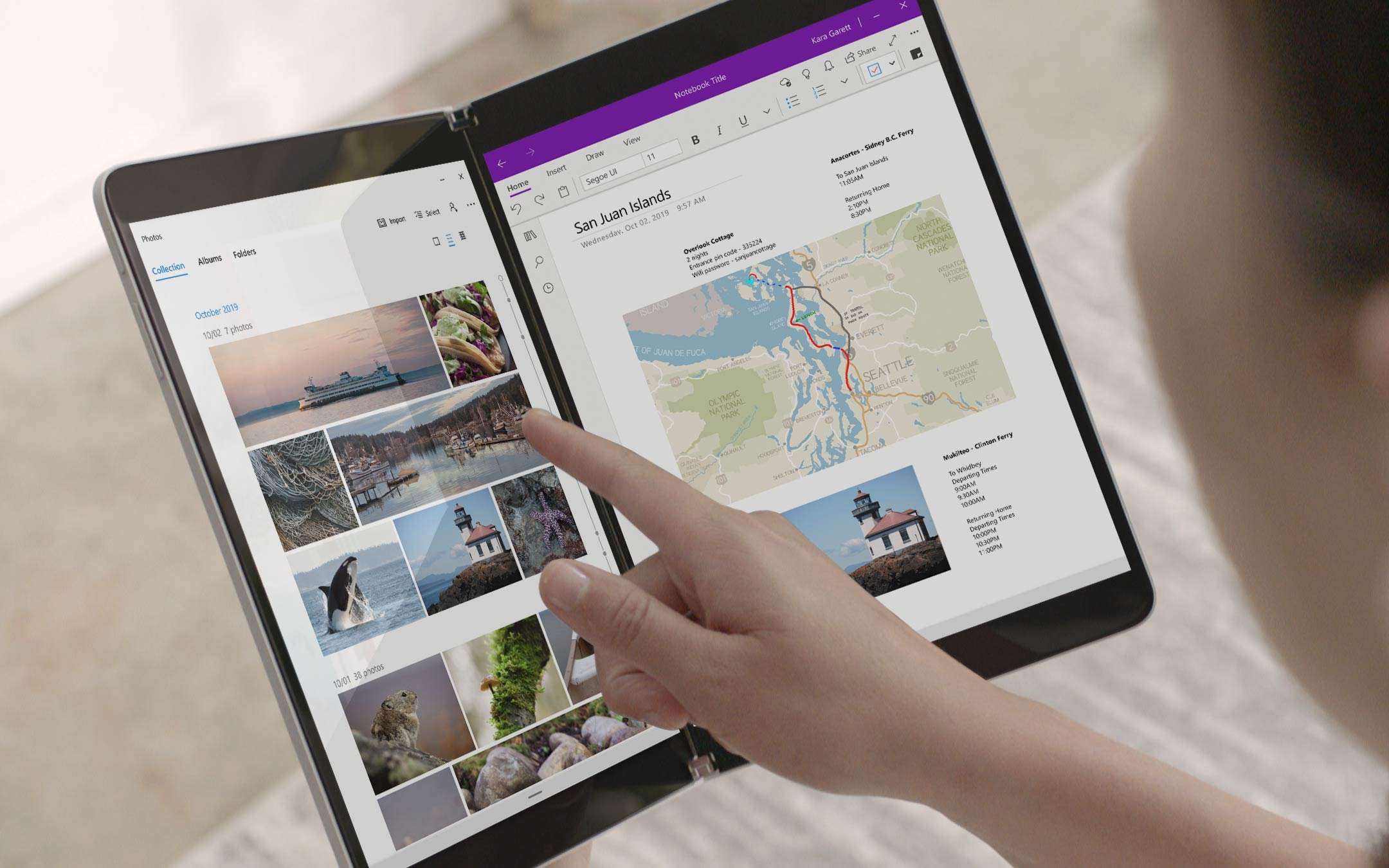 A little over a year ago,
Microsoft
officially presented the devices of the Surface line that would soon make their debut on the market. These also include two dual-screen models named respectively Surface Neo and Surface Duo: the latter, with Android platform and smartphone form factor, is already available for purchase in
the United States
, while the first has been lost. Today a further delay is hypothesized, in the best of cases: it will arrive (perhaps) in 2022 and no longer in 2021 as hypothesized in the past months.
Surface Neo canceled or not before 2022?
It is not clear what are the causes of this possible umpteenth shift. Perhaps problems related to the supply chain of components, somehow triggered by this year's health and economic crisis. Perhaps due to hitches that emerged in the preparation of
Windows
10X, an operating system initially announced as a software platform optimized for dual screens and folding, but which in all probability will debut first in its form for traditional laptops, becoming a sort of competitor for Google's Chrome OS.
Today's rumor suggests that something did not go exactly as in the plans of the Redmond group. Are we facing a new Courier? Those who follow this area will remember the dual screen that Microsoft now proposed more than a decade ago, a device perhaps too advanced for the time, abandoned even before seeing the light. The fact that the official Surface Neo page has been removed (now it refers to the catalog of all Surface products) does not bode well.
Source: Windows Latest