DOOM Eternal: The Ancient Gods - New Composers Share A Taste Of The Soundtrack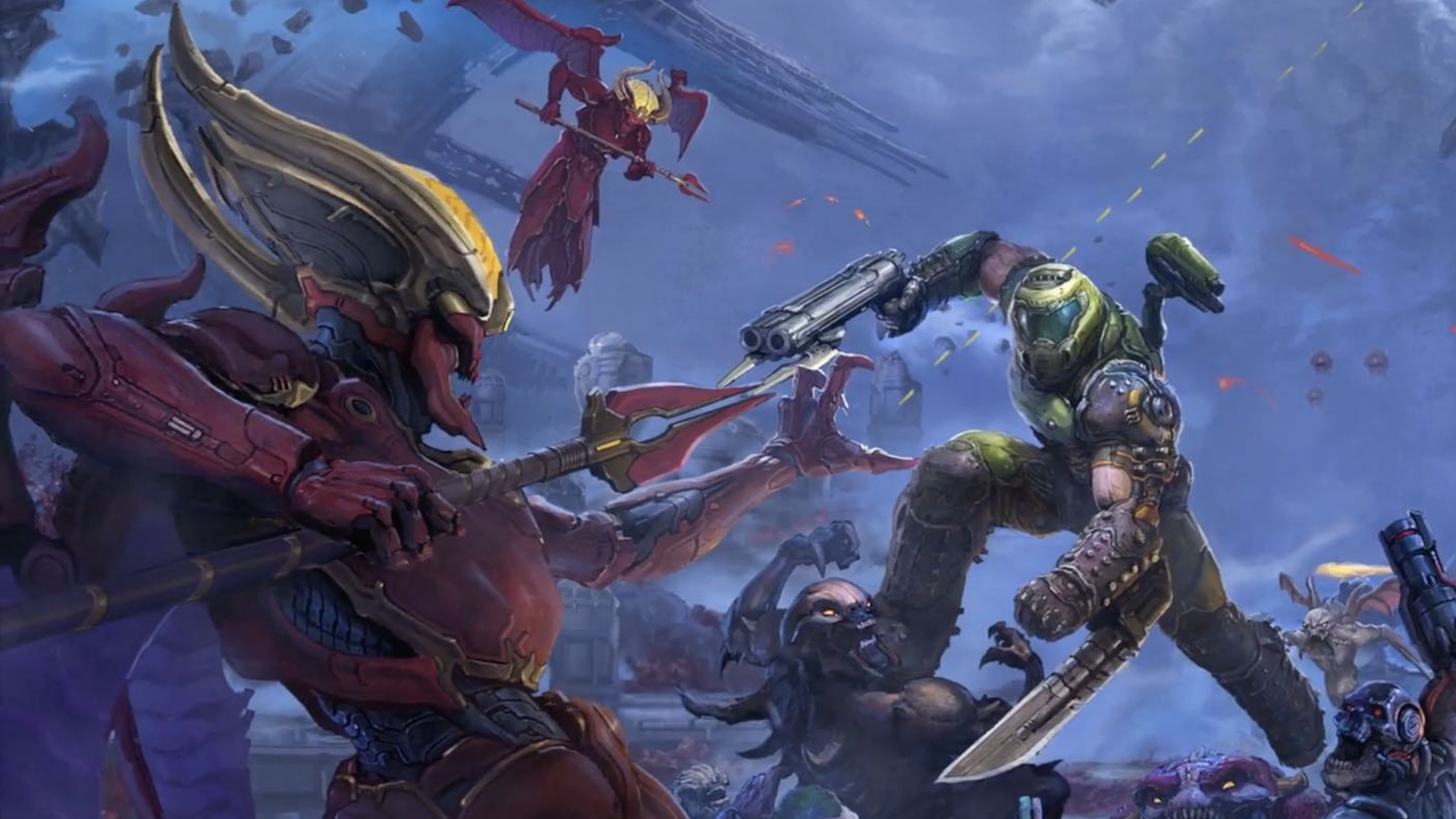 As the release of its first DLC approaches, DOOM Eternal introduces its new songwriting duo.
The first part of the DOOM Eternal: The Ancient Gods DLC launches next week. Mick Gordon, original composer, will be replaced by two other artists, Andrew Hulshult (Dusk) and David Levy. The latter shared on Twitter a foretaste of the soundtrack via some musical extracts that accompany the gameplay phases.
I got u fam pic.twitter.com/Y33c5ZOnaC
- Andrew Hulshult (@AndrewHulshult) October 14, 2020 How about this? pic.twitter.com/NDwdmemKkH
- David Levy (@DavidLevyMusic) October 14, 2020 Remember that DOOM Eternal: The Ancient Gods, Part One
will be available
on October 20, 2020 on PC,
PlayStation
4,
Xbox One and
Google Stadia, and will invite players to face new demons and an ancient devil.
Doom Eternal: A broadcast OST that bothers its composer Mick Gordon DOOM Eternal: The Ancient Gods, Part One unveils its release date - gamescom 2020
Loading video DOOM Eternal: The Ancient Gods trailer