TeamViewer Web Monitoring: everything under control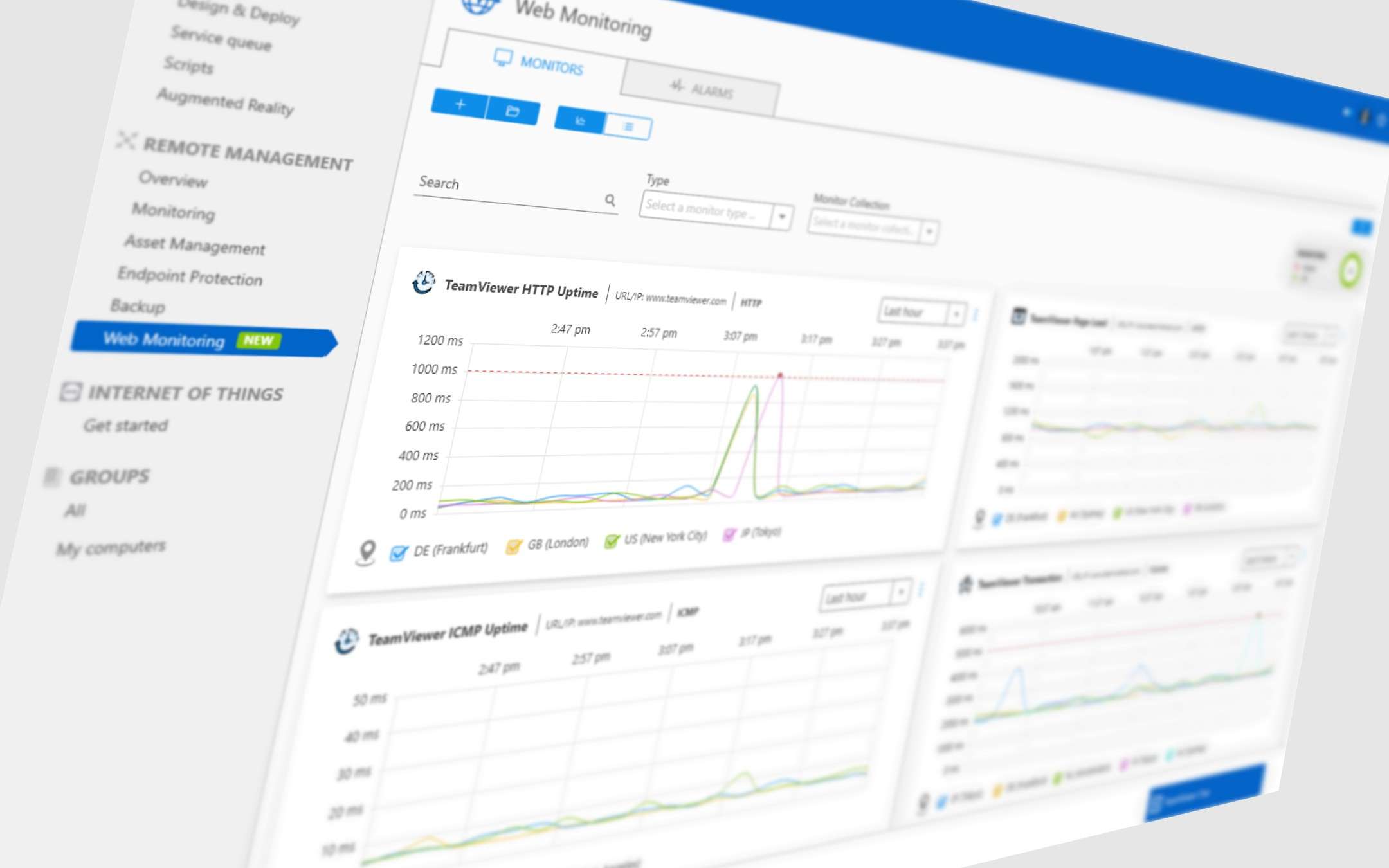 The trend appears marked: the shock deriving from the lockdown and social distancing in time of
Covid
has generated a greater impulse to online purchases, radicalizing users already started on this path and bringing new users never contacted before to the stores. Hence the need for an increasingly widespread monitoring of e-commerce tools, a question to which TeamViewer wanted to respond quickly to anticipate the advent of the opportunities of the autumn months.
TeamViewer Web Monitoring
Among the novelties announced there is the so-called TeamViewer Web Monitoring, an integration module of the already well-known "Remote Monitoring and Management" and useful for offering more functionality to site and online shop administrators. Efficiency is in fact a crucial element: any dysfunction could weigh immediately in terms of monetization and in the short term also in terms of user loyalty.
Slow and unresponsive portals can represent a negative experience for your users and a huge cost to your business. Errors in processes, prolonged uploads and unavailability of platforms can in fact lead people away from your products and cause bad results in search engines. Make sure your website performs at its best and turn its visitors into customers by providing the best user experience possible.
Billions of euros are at stake, a figure that gives substance to hopes of Italian e-
commerce for
this 2020 of difficulties and consolidation: it is clear how with figures of this caliber any smudging can result in heavy shortages and in a more complex conversion of the user into a customer.