Red Dead Online: A Legendary Banded Alligator and new Prime Rewards arrive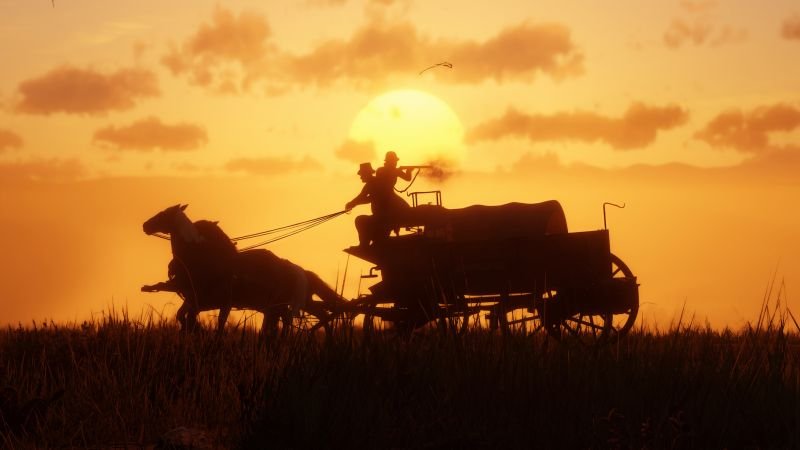 A new update for
Red Dead Online
adds several activities for all the gunfighters out there. The most interesting is a legendary banded alligator that can be found near Saint Denis, but there are also news in Gus's shop and new Prime Gaming rewards.
Here are all
the details:
Harriet Davenport has received news of the presence, near Saint Denis, of an ancient wild beast. The legendary banded alligator loves human flesh and its ferocity and teeth allow it to eat at will. Keep your distance and sedate the creature for Harriet or bring its skin to Gus to make an incredible overcoat.
Naturalists of rank 5 and above can start this new sighting mission by visiting one of Harriet's shops and choosing her from the list of available missions.
If you decide to kill the Legendary Banded Alligator, you can sell its skin to Gus: you will have the opportunity to make and purchase the splendid Banded Overcoat. This week, make an overcoat in Gus's shop to receive a reward for a free vest. It doesn't stop there: craft any item in Gus's shop to receive a reward for 25 free Merchant goods. Make an amulet this week and you will receive a reward for a free poncho. You will receive your rewards within 48 hours in Offers and Rewards.
There are several new additions to the Wheeler, Rawson & Co Catalog this week, including:
New Colors: Comstock Boots Millard Chaps Heathland Boots New Items: Hopsmere Cardigan Mitehill Pants Limited Time Items: Fernwater Overcoat Hopeman Vest Aspiring Naturalists can
take advantage of
5 Gold Bars off the Wildlife Field Guide, Legendary Animal Map and Sample Set. Plus, 30% discount on Beginner and Promising Naturalist items and the improved Bow.