Ninjala Meets Sonic the Hedgehog: Collaboration Coming to Season 2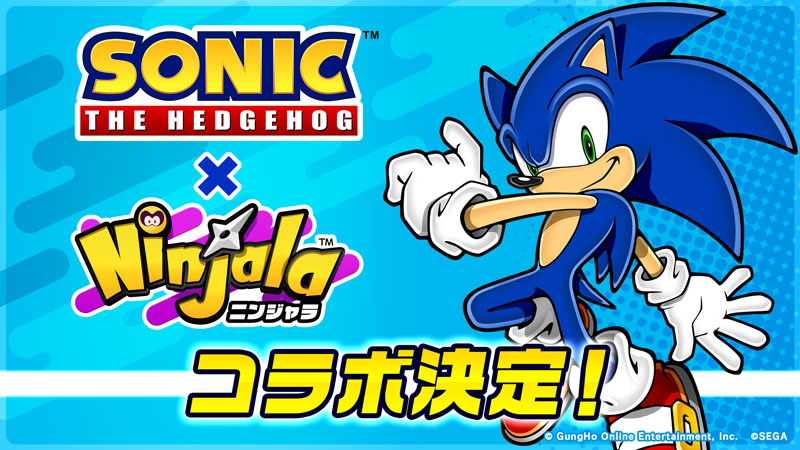 There are a few days left until
the end of
the first season of Ninjala: to celebrate the upcoming news and anticipate some small content, the developers of GungHo Online Entertainment have actually amazed the fans. In fact, a collaboration with Sonic the Hedgehog
will soon be
gin.
The crossover between Ninjala and Sonic the Hedgehog will most likely begin with the start of Season 2, scheduled for August 27, 2020 (Thursday). The dataminers at the time discovered among the game files Sonic's shoes, some masks based on
the most famous
characters, and stickers based on the blue hedgehog and Dr. Robotnik (Eggman). Now it is really plausible that they
will be released
, either for a fee in the shop in exchange for jala or within the new battle pass. After all, the future of Ninjala actually envisaged collaborations.
The developers from this point of view were very cryptic: Sonic-themed content is on the way, but it is not clear what nature. After all, what could they be, apart from new cosmetic items? A few more days and a little patience, then everything will be known. 🎊 重大 発 表 🎊
『# ソ ニ ッ ク ・ ザ ・ ヘ ッ ジ ホ ッ グ』 と 『# ニ ン ジ ャ ラ』 の コ ラ ボ が シ ー ズ ン 2 に 実 施 決定 ・ ボ 続! @ Sonic20th @sonic_hedgehog @
SEGA
_OFFICIAL #sonic #SEGA # セ ガ #Ninjala #
Nintendo
Switch pic.twitter.com/rAmrnvQ762 |