PS5 and Xbox Series X and S: which PS4 and Xbox One games will receive the next-gen update?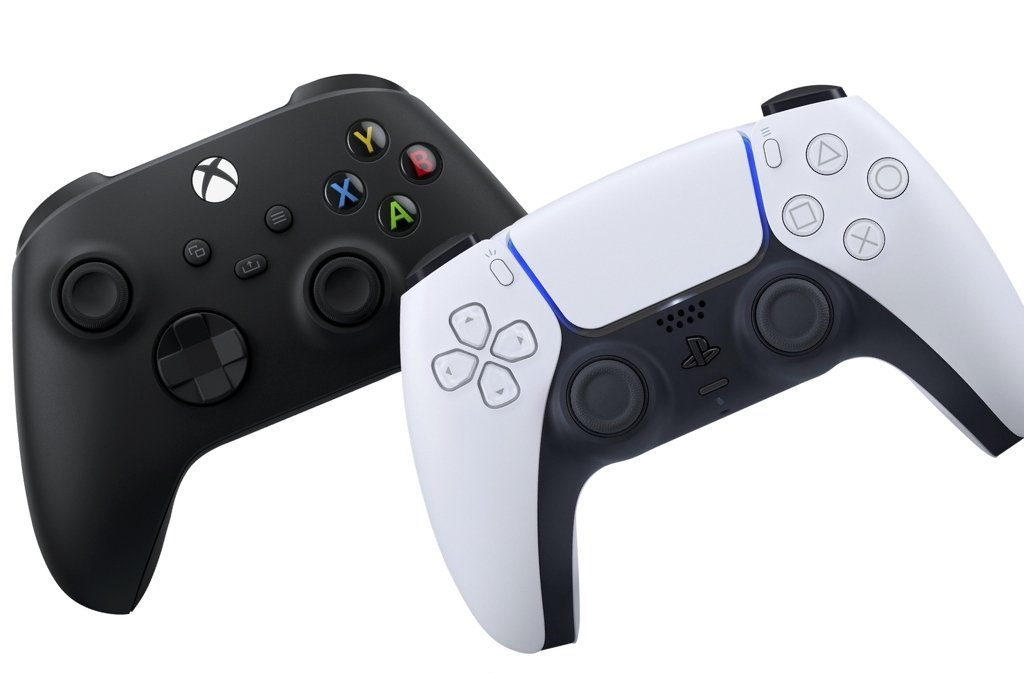 Index
What changes?
PS4
and Xbox One games with free update to PS5
and Xbox Series X
- S Exclusive Xbox Series X - S with free update PS5 exclusives with free update PS5 games - Xbox Series X / S with extra charge In less than two months we can finally get our hands on next generation consoles. Sony and Microsoft have formalized the launch dates and prices for
Playstation
5 and Xbox Series X / S just last week. Along with them will also arrive many new exclusive games, in addition to those already released, available thanks to the backwards compatibility function. In fact, in this generational transition, both consoles will give the possibility to play video games for Playstation 4 and Xbox One directly at launch. Some of these titles will also receive an update, in order to take full advantage of the new hardware features of the Playstation 5 and Xbox Series X / S.
What changes?
We would like to clarify that most of the games of the current generation (according to Sony a good 99%) will work on Playstation 5 and Xbox Series X / S. In fact, just insert the disc into the console player, or start the digital version from the operating system and the game will start exactly like on Playstation 4 or Xbox One. Thanks to the new hardware it is likely that the loads will be speeded up a bit, but since they have not been optimized to take advantage of these components, we will not see significant technical improvements. However, some developers want to use the power offered by next-generation consoles to improve their software and optimize the game. Depending on the work done, we will see a noticeable improvement in loading times, an increase in resolution from Full HD to 4K, the introduction of HDR, the use of better textures and the increase in frames per second for greater fluidity. Each developer has the ability to decide how to leverage the additional power and make improvements to their video games. There is therefore no sort of "rule", in fact it is not certain that the updated titles will have all the features just mentioned. It may be that the developers focus on increasing the resolution, neglecting the frame-rate and textures or vice versa. For example, Bungie has confirmed the arrival of an improvement for Destiny 2, which will introduce 4K HDR at 60 frames per second on consoles completely free. DIRT 5, on the other hand, will double the frame-rate, even going from 60 to 120 frames per second thanks to the power of the new gaming machines.
In recent months, other development studies have confirmed their interest in improving and optimizing video games for the egg generation consoles. The work to be done can also be quite challenging, so not everyone will release updates completely free. Many of them will make the update available as soon as during 2021, perhaps giving priority to titles still in development. For example CD Project RED has confirmed that they want to bring an improved version of The Witcher 3: Wild Hunt to PS5 and Xbox Series X / S. The work has been assigned to another development studio, which will complete the optimization by 2021. CD Project RED is in fact committed to Cyberpunk 2077, which will immediately receive improvements on the new generation consoles, but the dedicated update will only arrive in a few years. Other video games coming out this fall, right between the two console generations, will be available for all platforms such as Assasin's Creed Valhalla and
Call Of Duty
: Cold War.
In short, there is still a lot of confusion about it, so we wanted to collect in a single article the list of all the PS4 and Xbox One games that will receive this update on PS5 and
Xbox Series X and
S, free and not.
PS4 and Xbox One games with free update to PS5 and Xbox Series X - S
Assassin's Creed Valhalla Borderlands 3 (4K 60 FPS) Chivalry 2 ( 4K 60 FPS) Cyberpunk 2077 Dead by Daylight (4K HDR 60 FPS) Destiny 2 (4K HDR 60 FPS) DIRT 5 (4K HDR 120 FPS) DOOM Ethernal Far Cry 6 Fortnite Immortals Fenyx Rising Marvel's Avengers (4K 30 FPS, 4K-dynamic 60 FPS) Monster Boy and the Cursed Kingdom (4K 120 FPS) Outriders (4K 60 FPS) Riders Republic Scarlet Nexus (4K 60 FPS) The Witcher 3: Wild Hunt The Elder Scrolls Online Tom Clancy's Rainbow Six: Siege (4K HDR 120 FPS ) Vampire: The Masquerade - Bloodlines 2 (4K 60 FPS) Watch Dogs Legion WRC 9 Yakuza: Like a Dragon
Xbox Series X - S exclusives with free update
The Ascent (4K 60 FPS) Call of the Sea (4K 60 FPS) Chorus (4K 60 FPS) Fable 4 (4K 60 FPS) Forza Horizon 4 (4K 120 FPS) Gears 5 (4K 60 FPS) Halo Infinite (4K 120 FPS) The Medium (4K 60 FPS) Senua's Saga: Hellblade 2 (4K 60 FPS) Sea of ​​Thieves (4K 60 FPS)
PS5 exclusives with free upgrade
Horizon Forbidden West Kena: Bridge of Spirits Sackboy: A Big Adventure Spider-
Man Miles Morales
(Spider-Man for PS4 is NOT free)
PS5 Games - Xbox Series X / S with extra charge
Call of Duty: Cold War (4K 120 FPS | The next-gen version costs 10 € more) Control (Update available only for the "Ultimate Edition") Devil May Cry 5 (4K 60 FPS HDR | Update available only for the "Special Edition") FIFA 21 (Free update up to FIFA 22) Madden NFL 21 (Free upgrade up to Madden NFL 22) Hitman 3 (Free upgrade only for digital version) NBA 2K21 (Free upgrade only for "Mamba Forever" edition)