Pictek gaming mouse: on offer for only 17 euros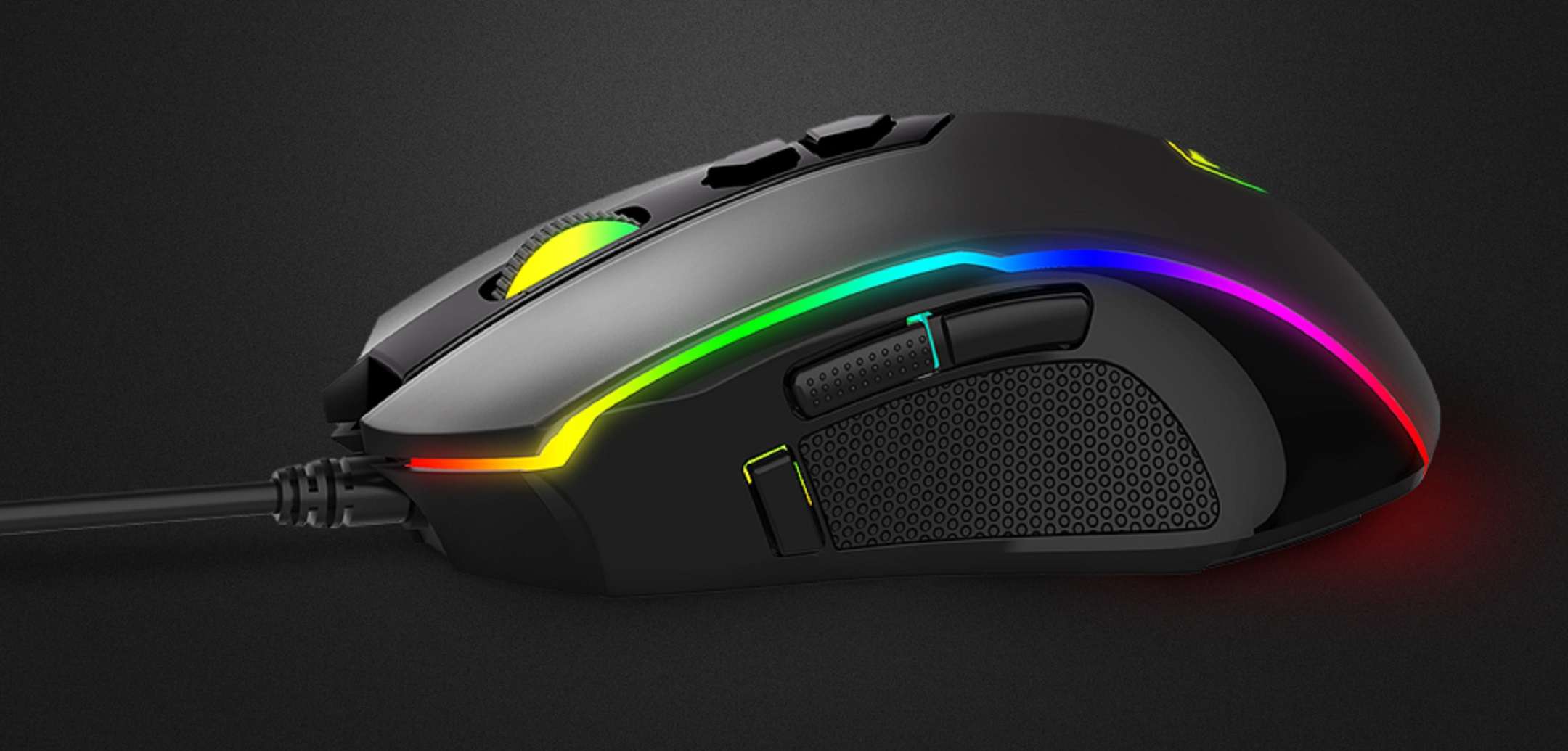 Are you a PC gamer or simply a fan of peripherals with a modern and colorful style? Here is an offer that you cannot miss. This is the Pictek gaming mouse that offers robustness, reliability and precision at a very competitive price.
Pictek gaming mouse for only 17 euros on Amazon
The mouse has a symmetrical design and aerodynamic that offers a comfortable and fatigue-free gaming experience even during prolonged use. The rubberized matte plastic construction on the back and sides offers an excellent non-slip grip sensation and softness. The device is equipped with RGB LED lights with 16.8 million colors in 3 zones and 7 backlighting modes that can be selected from the specific software. It is also
possible to
turn the LED lighting on or off by simply pressing a button located at the bottom of the mouse.
The mouse buttons, in total 8, are fully customizable so as to be adapted to any game. There is also a fire button which is useful in shooters as one actual click corresponds to 3 virtual clicks. Possibility also to adjust the DPI and the polling frequency: the former have 5 adjustment levels or 1200, 2400, 3500, 5500 and 7200 and are
indicated by
5 different LEDs on the mouse. They can be chosen either through the software or through two buttons on the mouse. The polling frequency, on the other hand, can only be selected through the proprietary software and includes a range that goes from 1000 Hz to 125 Hz. These options are useful for enhancing the experiences of games such as MOBA, FPS, TPS and RPG.
The mouse, with dimensions of 125 x 70 x 33 mm and a weight of 118 grams, is
compatible with
all
Windows
operating systems and also with MAC OS. Unfortunately for the latter there is no software implementation. So if you are
looking for
a good cheap and reliable gaming mouse, you can find it on Amazon with a 19% discount.