Xbox One October 2020, the best games of the month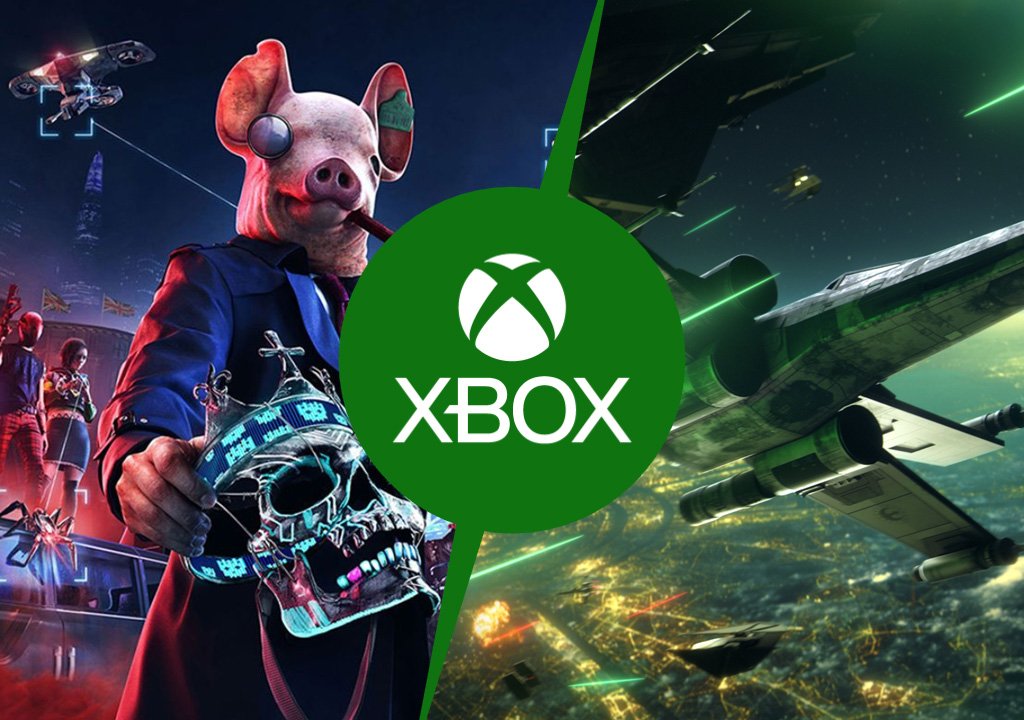 Index
Crash Bandicoot 4: It's About Time Star Wars: Squadrons FIFA 21 Remothered: Broken Porcelain Watch Dogs: Legion More games to be released in October 2020 October 2020 is a really interesting month for Xbox One owners, who will be able to get their hands on several rather anticipated games as they count the days that separate them from the debut of the next-gen with
Xbox Series X
and
Xbox Series S
, hitting stores on November 10th.
In fact, titles like Watch Dogs: Legion, the new episode of the
Ubisoft
series that promises really great things on the gameplay front, and Star Wars: Squadrons, the Star Wars licensed shooter from
Electronic Arts
; but also Crash Bandicoot 4: It's About Time, FIFA 21 and the disturbing Italian survival horror Remothered: Broken Porcelain.
Crash Bandicoot 4: It's About Time
Out October 2nd
The iconic character created by
Naughty Dog
finally returns with a brand new adventure in Crash Bandicoot 4: It's About Time. The word play of the title refers not only to the long wait that fans of the series have endured, but also to the fact that this time around Crash and his friends
will have to
move back and forth in time to save the world.
The goal of the developers is to re-propose and enrich the action platform formula that we all know, supported by respectable numbers (the campaign consists of over one hundred levels!) And some interesting news, such as the different playable characters and masks , which grant special abilities to use within missions.
Star Wars: Squadrons
Out October 2nd
Developed by EA Motive, Star Wars: Squadrons is the new shooter produced by Electronic Arts using the official Star Wars license. A title that arrives in stores at a reduced price, but which promises a large number of contents between single player campaign and multiplayer mode for up to ten participants.
The story mode of Star Wars: Squadrons will see us participate in the war between the New Republic and the Empire, after the events of the Galactic Civil War, by looking at things from different points of view. After that, as mentioned, we will have spectacular competitive battles in teams or in fleets, for an action never so spectacular.
FIFA 21
Released on October 9th
FIFA 21 aims to consolidate its offer not only by introducing a whole series of improvements and optimizations on the gameplay front, even more detailed and convincing, but also and above all by working on contents to offer fans an experience never so rich , varied and full-bodied, which goes far beyond the traditional championship, individual events and the inevitable FIFA Ultimate Team.
In the new edition of EA Sports football we will find a different Career mode than usual, which is inspired by a classic like Football Manager to involve us with unprecedented managerial mechanics, of surprising depth, but also a renewed Volta Football, even more immediate and frenetic than in the beginning.
Remothered: Brok en Porcelain
Out October 13
The disturbing survival horror from Darril Arts and Stormind Games returns with a new chapter, Remothered: Broken Porcelain, which features several new features in terms of gameplay and storytelling. Despite being linked to the characters of the original game, in fact, this sequel is the ideal starting point for users approaching the series for the first time.
The setting is that of the Ashmann Inn , a hotel full of secrets that we will have to explore as Jen, a girl who is hired as a waitress after being expelled from a women's institute, but who finds herself facing her dark past along with new, frightening pitfalls from which she can hide and flee using stealth mechanics.
Watch Dogs: Legion
Out October 29
In post-brexit London as vast and fascinating as it is dark, controlled with the iron fist of powerful corporations, Watch Dogs: Legion will see us build a resistance that aims to free the city from tyrannical rulers who trample on people's rights and impose their will with violence.
The great peculiarity of this new episode of the Ubisoft series, in addition to the huge and detailed open world that reproduces the features of the English capital, lies in the fact of being able to recruit any NPC in our team, convincing him of the goodness of our reasons and using his skills to lead to term different assignments. Beware, though: when one of our characters dies, it won't be possible to bring him back to life!
More games out October 2020
Warsaw, out 2 October Foregone, out October 5 RIDE 4, out October 8 Raji: An Ancient Epic, out October 15 DOOM Eternal: The Ancient Gods - Part 1, out October 20 Song of Horror, out on October 23 Transformers Battlegrounds, out October 23 Cobra Kai: The Karate Kid, out October 27 Ghostrunner, out October 27 The Dark Pictures: Little Hope, out October 30