Fanless mini PC with Windows 10 on offer on Amazon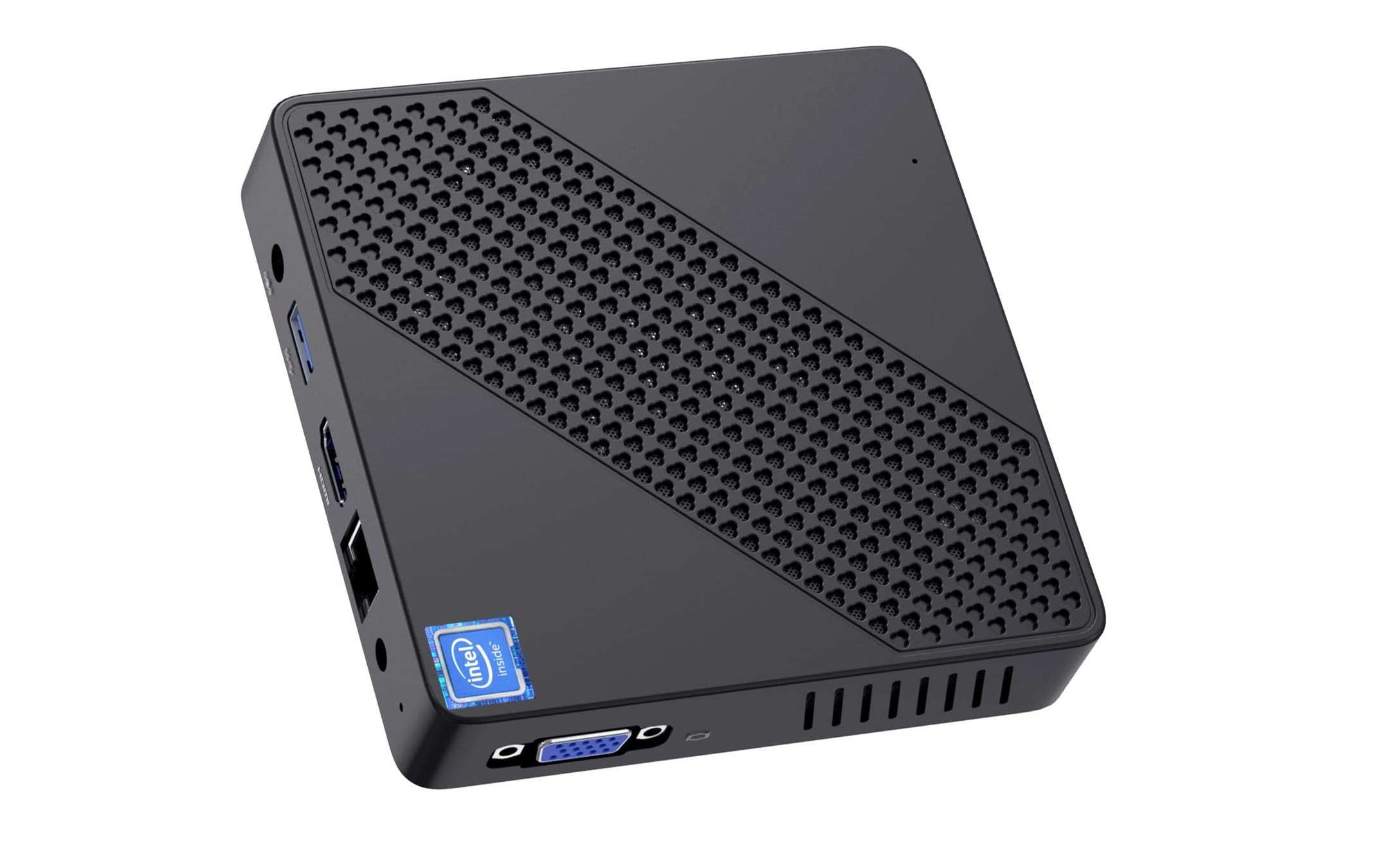 Certainly an excellent product for the reproduction of multimedia contents, but above all for the basic operations regarding productivity and work such as the rapid management of e-mails, the modification of documents or the management of files. We are talking about the Fanless Mini PC of the Minis Forum which today is
on offer on
Amazon at the price of 127.49 euros. Extremely compact and light, but with a refined and modern design that allow great versatility and elegance.
Mini PC offer: the Fanless model at a 15% discount
Below we see the list of the technical specifications of the device. We start first from the processor which is an Intel Celeron N4000 with frequency up to 2.6 GHZ in burst mode, we continue with the 4 GB GDDR4 RAM memory and the 64 GB eMMC hard disk for higher speed and reduced power consumption and we conclude the purely technical aspect with the graphics card which is an Intel UHD Graphics 600. As for the software,
Windows
10 is pre-installed, but it also supports Ubuntu and Linux.
Externally you can see the HDMI and VGI ports with support for the Intel UHD Graphics 600 through the first Exit. In this way you can easily view 4K @ 60Hz video and take advantage of multitasking ideal for both office work and home media centers.
As for connectivity, there are also 3 USB 3.0 ports, slot for SD cards and M.2 NGFF 2242 SSD port to easily expand the storage space according to your needs. Finally, there is also the Bluetooth 4.2 connection to connect multiple devices wirelessly and the 2.4 / 5.8G dual band WiFi connection thanks to an integrated WiFi antenna.
All this is present in a small case with dimensions of 20.07 x 13.46 x 5.84 cm and a weight of just 620 grams. Today's offer with a 15% discount on the list price is not to be missed for anyone looking for a versatile Mini PC also equipped with a mounting bracket to be easily mounted behind a monitor and a fanless cooling system that guarantees a quiet and comfortable atmosphere.