Windows 10: how to immediately get the new Start menu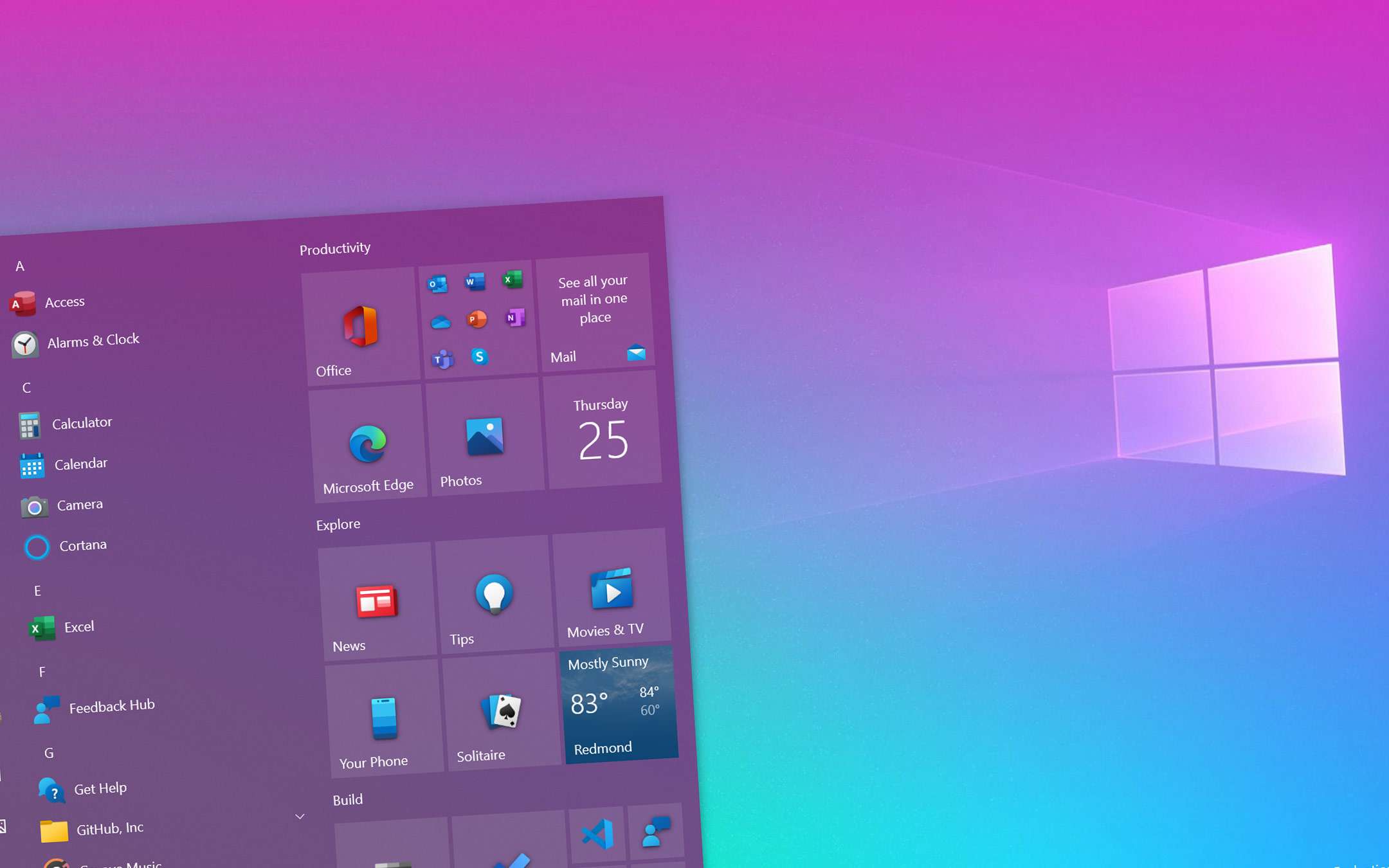 Hurry to get your hands (or rather your eyes) on the new
Windows
10 Start menu? Officially we should wait for the release of the feature for all by
Microsoft
, but with a small workaround you can get it right away thanks to an optional update distributed these days by the Redmond group.
How to immediately activate the new Start menu of W10
Since the procedure requires the modification of the registry it is strongly discouraged
for those who
are unfamiliar with operations of this type as it could make the system unstable. However, for security, back it up first so that you can restore it later in case of problems.
Those who are ready to take the risk can start by downloading and installing the update KB4568831 (build 19041.423): open Windows Update, click on "View optional updates", then on "Optional updates" and finally on "Other updates". Then press "Download and install".
Then open the Notepad, paste the text below and save it as "20H2.reg" (obviously without quotes).
Windows Registry Editor Version 5.00
[HKEY_LOCAL_MACHINE \ SYSTEM \ CurrentControlSet \ Control \ FeatureManagement \ Overrides \ 0 \ 2093230218]
"EnabledState" = dword: 00000002
" EnabledStateOptions "= dword: 00000000
Launch the created file to make the change to the registry, confirming the action if required, then restart the PC. After booting, the new Start menu appears.
The operation also activates the new behavior of the combination of keys Alt+Tab to switch between open tabs while browsing sessions with the browser Edge . There is an option dedicated between the operating system Settings.
One last point: doing so in the "about Windows"
will no longer
be any reference to the version of Windows 10 actually installed on your computer, be it 2004 or so.
Source: Windows Latest