The best notebook power banks, buying guide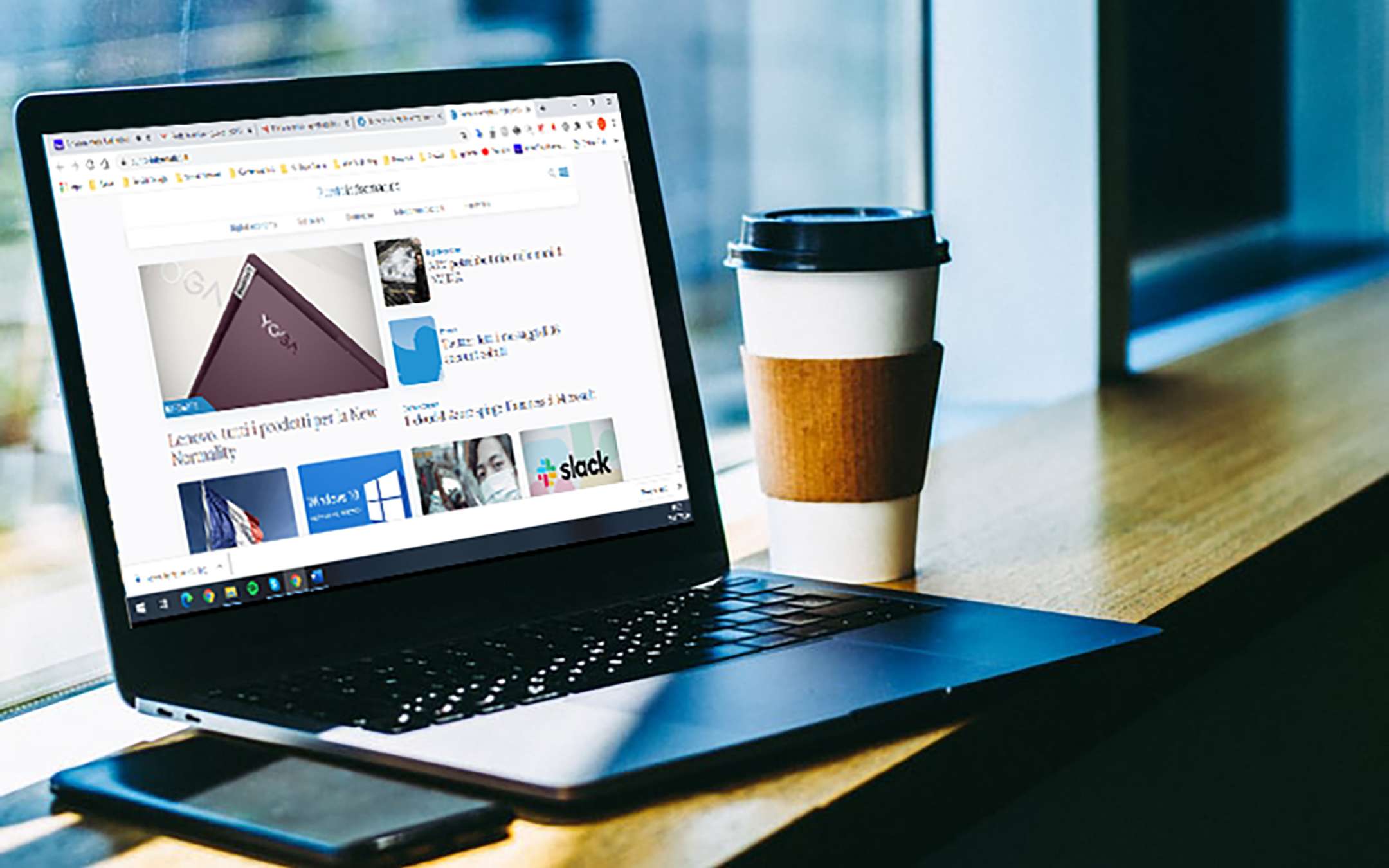 Notebooks have become essential devices in the life of many of us, in particular for people who travel frequently for work, but regardless of the reason we tend to take our laptops with us always and often in the least opportune moments we
run out of
battery power, especially if the computer is a few years old and the battery life has gone down, a notebook that would work for 4-5 hours when it is new will end up working for only 30 minutes after a few years of use. For this
and many other
reasons, notebook power banks can come in very handy.
Instead of curling up next to an airport power plug as people pass by, you can conveniently pull out a portable battery and charge the your notebook while comfortably sipping a coffee at the bar.
How to choose a Notebook Power Bank
When buying a notebook power bank, it is important to find one with the ports and the power capacity right for your needs. You will always carry this device with you, therefore factors such as size and weight are an important component to consider, so we have searched and reviewed the best notebook power banks to find the one that best suits your needs.
Notebook charging in most cases it requires a voltage of 19-20 volts.
This is why most standard power banks are fine for smaller devices such as smartphones or tablets, but not for charging notebook since the voltage on the standard power banks is 5 volts.
A power bank for notebook, therefore, must be capable of delivering 19 volts and you can charge the MacBook older notebook like Toshiba, Dell,
Lenovo
, Samsung, and most other major brands and, of course, has to be supplied with cables and adapters to charge the majority of the main brands.
another very important factor is the autonomy that provides a power bank, the ability to recharge the battery of the notebook or still keep it running.
What voltage output must have a power bank for laptop
The new notebooks available on the market you are loading via USB cable-c , for example, all of the new MacBook, Samsung, Lenovo, and others. If your notebook is charging via USB-C looking for a power bank that is suitable.
The power bank multi-voltage devices that provide a voltage adjustable between 5 and 20 volts, this is useful if for example you have an old MacBook that needs 19 volts, and a Surface Pro that requires 12 volts, then the unit can load them both.
Rules for air travel with a power bank
The powerbank contains li-ion batteries, which if you damage or short-circuit can catch fire and even explode. For this reason they are considered dangerous by the authorities that regulate the safety of flights and airlines . The power bank can be carried in the aircraft, but must follow the specifications of the european regulations or by the TSA (Transportation Security Administration USA) if you plan to travel in the territory of
the united states
.
Summarizing the regulations, you can bring on the plane, only hand luggage , a maximum of two power bank with a maximum power of 100 Wh each, or 160 Wh if stated at the time of check-in.
The best power bank for notebook
We have tried the best power bank for notebooks among the most reliable in the market and with an excellent quality-price ratio, we see what they are.
OmniCharge 20+ 20000mAh [€ 219,00]
Versatile and suited to the specifications of the airlines
Omni 20+ a power bank compact with a wide range of options for output and input, the main feature of this portable charger from the price exceptional is its flexibility.
With only 70 Wh, OmniCharge 20+ 20000mah is approved by the TSA (Transportation Security Administration of the USA), is a solution of backup power not only to notebook, but to a wide range of professional electronic equipment, from cameras to various field devices that require profiles, and voltages of the charging only. The latest version of Omni 20 the 20+ includes a new addition that is very practical: the output ports of the USB-C PD 60-watt that allow you to load most of the notebooks in the business, including Surface, Macbook Pro 15 and XPS, HP Spectre etc.,
Omnicharge Omni 20+ is one of the best power bank for notebook, highly portable and versatile, which also includes the function of charging passthrough and wireless charging, simply place a smartphone in order to upload it, also during charging the power bank itself.
The Omnicharge Omni 20+ has a battery 20.100 mAh and can provide voltages from 1 volt to 25 volts with a power
up to 100
watts in order to supply almost all notebook computers in the market, in addition to a wide range of professional electronic equipment.
Also, has two USB ports regular 18 watt QuickCharge 3.0 for charging your smartphone, and a function of charging wireless 10 watt for the wireless charging of the latest iPhone and Samsung / Pixel / LG and other Android phones.
The Omnicharge Omni 20+ weighs 611 grams and has a rugged and compact chasses. Fully charged in about 4 hours with the charger of PD USB-C 45-watt such as battery chargers Mac-Book USB-C.
The AC / DC / HVDC / USB-C PD Omni 20+ can be used to power almost all electric appliances with a power consumption up to 100 watts. It also has two standard USB ports to charge smartphones. Through the Port PD USB-C from zero to 50% in 30 minutes.
Krisdonia 50000mAh [€ 149,50]
Powerful, but not suitable for air travel
This power bank for notebook high capacity can not be boarded for the rules of air safety, however, it
is ideal for
long trips in the car. It is very versatile, with 28 different connectors for notebook and adapter Magsafe 2 for charging any notebook. This power bank for notebook also has a function passthrough that can be easily turned on and off, as well as an LED display that shows the level of voltage and current of the battery. Unfortunately, even if it is the charger with the higher capacity in this list with 50,000 mAh, can fully charge a laptop in about 6-8 hours.
Krisdonia Power bank has 4 output ports (TYPE-C, USB1, USB2, DC Output), and can simultaneously charge 2 laptop and 2 phones.
the DC Port for notebook: 5 V / 8.4 V / 9 V / 12 V – 3 A (max); 16 V (compatible with 16.5 V) / 20 V (compatible with 19 V, 19.5 V) – 4,7 A (max). Two USB ports for smartphone: 5 V / 9 V / 12 V – 3 A (supports Quick Charge 3.0). Type-C for Macbook 12 ",
Nintendo
Switch and other 5V / 9V / 12V – 3A.
Compatible with notebook computers the most popular, is provided with 28 types of connectors for most laptops in the trade, including
Apple
Macbook Pro & Air.
The fast-charging QC3.0 is supported by two USB ports capable of charging digital devices with 5 V, 9 V, 12 v high speed DC input: 19V / 2A. LED Display, built-in battery, it shows the available capacity of the power bank.
Dell Power Companion PW7015L [€ 118,60]
Great if you have a new Dell notebook
The power bank Dell power companion only weighs 417 grams and has a li-ion battery that provides a capacity of 18000 mAh battery and offers a backup power supply reliable. It is suitable for use with Ultrabook, Notebook, tablet and smartphone, and is compatible with the series the Dell Inspiron and Dell Latitude. Has two output connectors power supply USB type A to 4 pin for connection of external devices. This power compact is fitted with two charging cables for simultaneously charging a pair of mobile devices.
Compatibility:
the Inspiron 15 5000 Series 5552, 5559, Inspiron 15 7000 Series 7547, 7568, Inspiron 17 5000 Series 5759/17 7000 Series 7548 / AIO 3459
Latitude 3160, 3350, 3450, 3550, 7350, E5250, E5404, E5440, E5450, E5540, E5550, E7240, E7250, E7440, E7450
RAVPower PD Pioneer [€ 33,99]
The best power bank for notebook economic
Economical and convenient, RAVPower PD Pioneer is another power bank designed for laptop and other compatible devices. Can fully charge up to a maximum of 30 W, using the USB port-C. The power bank is particularly suitable for upload to a MacBook also if it works with other compatible laptop. The capacity of 26.800 mAh combines perfectly with the presence of multiple outputs for charging a wide range of devices.
Thanks to the technology iSmart 2.0, enables charging optimized regardless of the type of device, detects, and makes the necessary changes to provide a charging current ideal. In terms of safety, the power bank is protected against overload and overcurrent protection. With regard to the design, the unit features an elegant matte finish, scratch resistant. The battery + can be used in security for more than 500 charging cycles.
Goal Zero Sherpa 100 PD Portable [€180,75]
most comfortable with charging for smartphones wireless
With 94,72 watts of power delivered quickly thanks to the technology of charging the "power delivery" (PD), Goal Zero Sherpa 100 PD is designed for travel. Approved by the airlines, and perfect to take it in a suitcase or backpack. The power bank sherpa 100pd by 94,72 wh has innovative features such as wireless charging Qi 5W), the energy supply high-speed, and several ports to recharge phones, tablets, cameras, mirrorless, and laptop.
Features a USB-A port, two USB ports-C. The useful OLED display on the front of the unit lets you know how much energy enters and exits, and, if desired,
allows you to
set the roles for each port. The cables supplied are magnetic USB-C, Mini-USB, and Lightning.