Logitech K780, wireless multi-device keyboard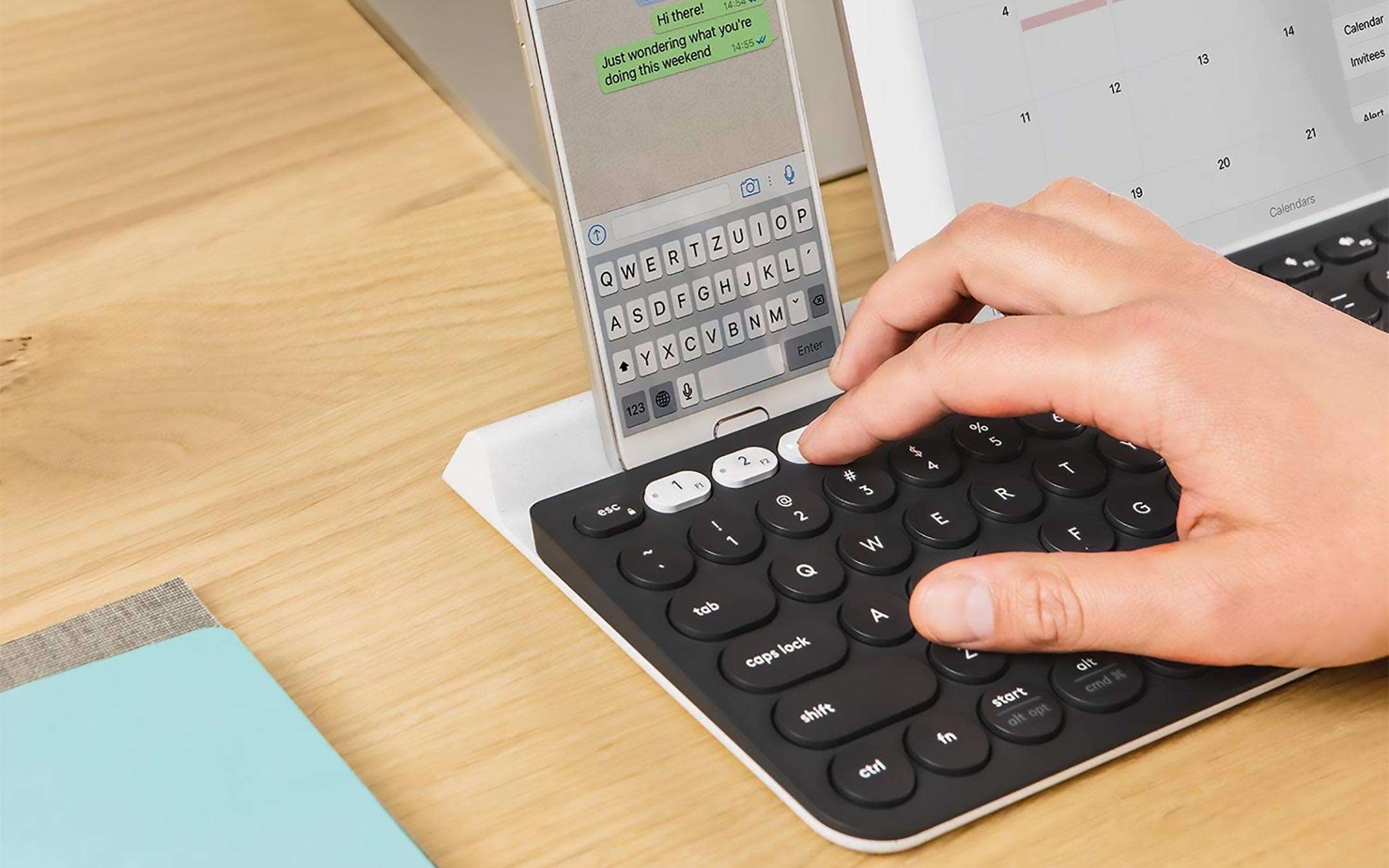 With Logitech K780 it is possible to configure the keyboard
to work on
three different devices, passing from synchronization with one or the other through the push of a button: a wireless device now available on Amazon at a discounted price of 74.99 euro.
Logitech K780 on sale: a keyboard, multiple devices
Ideal
for those who
, for example, have to manage e-mail or edit documents on the move on smartphones or tablets , in perfect smart working style, it is fully compatible with
Windows
, macOS, Chrome OS, Android and iOS platforms. The transmission of information takes place wirelessly, via Bluetooth. For the power supply three pre-installed AAA batteries are required which guarantee an autonomy
of up to
two years.
Nothing has been left to chance even in terms of design: the upper part is modeled precisely to accommodate a mobile device, keeping it tilted during use. The offer with a 28% discount on the list price proposed today by Amazon is temporary. Shipping is free and immediate for everyone.
Source: Amazon