Asus introduces ROG Switft 360 Hz PG259QN, the world's fastest gaming monitor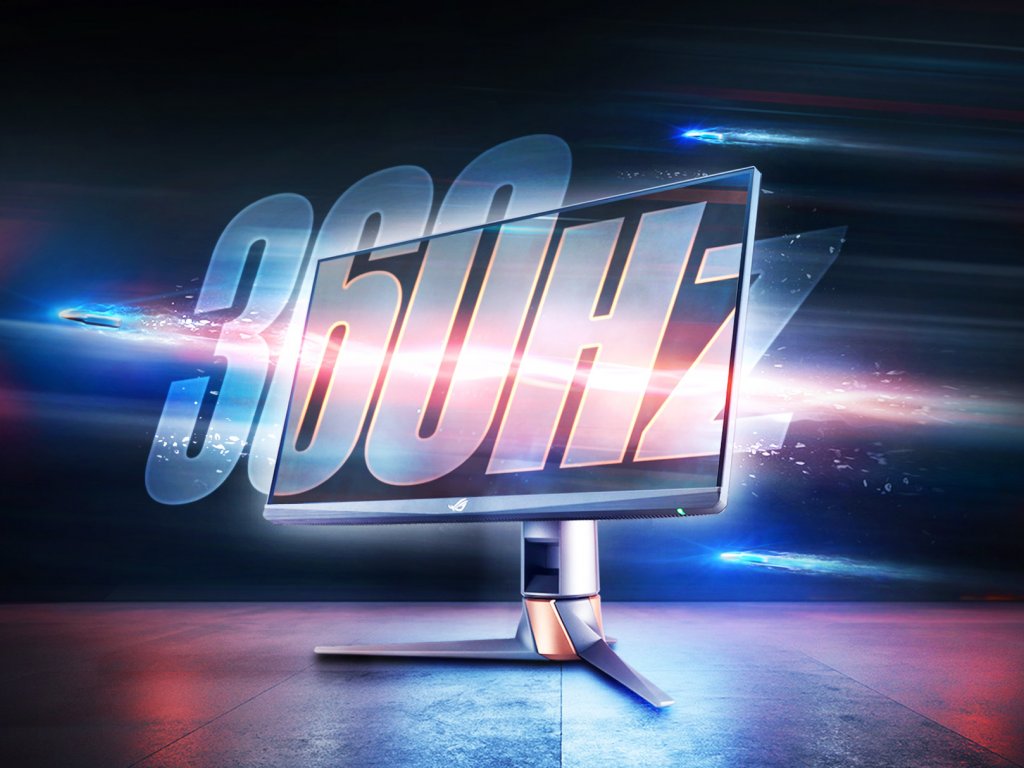 Asus unveiled ROG Swift 360Hz PG259QN, the world's fastest gaming monitor, featuring unprecedented performance:
it will be
available in stores in September 2020.
The monitor features a Fast IPS Full panel HD (1920 x 1080) with 360Hz refresh rate, 1ms gray-to-gray (GTG) response time and NVIDIA G-SYNC technology to ensure smooth gameplay and ultra-realistic graphics.
"The speed and specs of ROG gaming monitors give me a great competitive advantage, the new ROG Swift 360Hz PG259QN has allowed me to significantly improve performance" says Bugha, Fortnite World Champion.
"The ROG Swift 360Hz monitor has improved my performance and now I find it difficult to go back to using any other display. It's great to play games with an industry-leading 360Hz refresh rate that offers not only the best response time but also a clean and minimalist design to compete or simply to play while making the most of your desk. "
ROG Swift 360Hz PG259QN includes a 24.5" Fast IPS Full HD (1920 x 1080) panel with crystals liquids that turn on and off four times faster than classic IPS panels, guaranteeing a super fast response time of 1ms gray-to-gray (GTG). The panel is also compatible with HDR10 for superior colors and brightness to those of classic monitors, offering gamers ultra-realistic graphics.
NVIDIA G-SYNC guarantees images without tearing, stuttering or input lag. In addition, enthusiasts and pro-gamers can count on variable refresh rate (VRR) and overdrive for pristine image quality and smooth, stunning gameplay.
pg259qn release date is September 2020 with an average price of £629 GBP