Street Fighter, Ryu's cosplay fighting with Blanka by scaf_oner is a work of art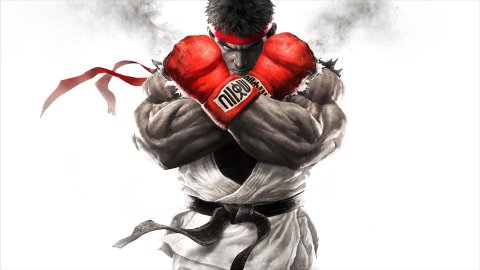 Street Fighter
Scaf_oner is a particular street artist, who uses the walls of cities to create truly incredible works of art, like this cosplay dedicated to the Street Fighter series, in which Ryu fights with Blanka. More precisely, the artist plays Ryu, while Blanka is painted on a wall in order to give a perfect perspective effect (also thanks to the position of the camera that recorded the scene). There is also the word "vs" to act as a glue between the two characters.
Of course in this case
it is no
t so much the costume that counts, which despite being quite accurate shows some imperfections (the hat, signature of the author, it can be accepted without problems), but the general scene, which is not only plausible, but is also of a beauty that transcends that of the imitation of the videogame. Really an excellent work, which can be enjoyed regardless of being passionate
about video games
.
If you like cosplay, see also: Harley Quinn cosplay from Valentina Kryp, Lisa cosplay from shinkojade, Lisa cosplay from Helly Valentine, Nami cosplay from Winry, Mona cosplay signed Shirogane-sama, the cosplay of Tsunade from tatea.cos, Snow White, the cosplay of Giada Robin, the cosplay of Raiden Shogun from Alodia, the cosplay of Gwen-Venom of deeganmariee, the cosplay of Yoimiya of Shirogane-sama, the cosplay by Hange Zoe from mk_ays and Nico Robin cosplay from cahwho.
Have you noticed any errors?
---
Jean-Claude Van Damme Street Fighter SteelBook Blu-ray Is On Sale Now
Each product has been independently selected by our editorial team. We may receive commissions from some links to products on this page. Promotions are subject to availability and retailer terms.
The '90s was a golden age for terrible video game movies. Super Mario Bros, Double Dragon, and Street Fighter were the Big Three, with Mortal Kombat on the outside looking in (Mortal Kombat: Annihilation is another story). If you enjoy a 'it's so bad it's good' movie now and then, you'll definitely want to have these films in your Blu-ray collection. Street Fighter is so delightfully bad that you might want to get the upcoming SteelBook edition.
Indeed, 1994's Street Fighter starring Jean-Claude Van Damme, Raul Juliá, Ming-Na Wen, Damian Chapa, and Kylie Minogue is getting a fancy SteelBook Blu-ray edition Mill Creek Entertainment for some reason. Pre-orders are live here on Amazon for $37.99 with a release date set for December 7th. At the time of writing, it was the #1 seller in Amazon's Comedy category, which makes sense.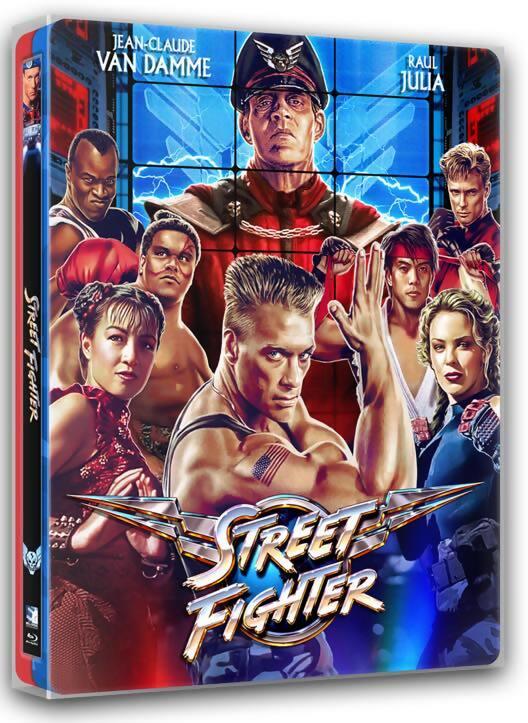 Keep in mind that you wont be charged until the Blu-ray ships and you'll automatically get any discounts that occur during the pre-order period. We expect to see a discount on this, so you'll be covered if it happens. You should also note that the Street Fighter Extreme Edition Blu-ray is available here on Amazon for $9.99. Double Dragon is available here on Amazon for $18.42, Super Mario Bros. is here at Zavvi for $21.99, and Mortal Kombat / Mortal Kombat: Annihilation recently got a 4K SteelBook edition.
If you are unfamiliar with the Street Fighter film, a description is available below.
Gen. Bison (Raul Julia), the evil dictator of Shadaloo, captures a busload of relief workers and holds them for ransom. Col. Guile (Jean-Claude Van Damme) leads an international strike force to invade Shadaloo and rescue the hostages. Along the way, Guile recruits Chun-Li (Ming-Na Wen), a reporter and martial-arts expert whose father was killed by Bison years ago, two young con men (Damian Chapa, Byron Mann) and a sumo wrestler (Peter Navy Tuiasosopo).