Bloodborne: the producer switches to Team Ninja, what's cooking?
Bloodborne
Masaaki Yamagiwa, former producer of FromSoftware's Bloodborne, has just been welcomed into the ranks of Team Ninja, the famous software house that gave birth to Nioh and Nioh 2, to presumably work on a new game of the saga or in any case a probable soulslike .
Both Bloodborne and Nioh are two strong IPs of the soulslike genre, and to see that a former creator of one of the most popular video games in the genre is merging into another team specializing in this type of games is certainly exciting and opens to a series of interesting questions. Whether it's Nioh 3 or a new video game pulled out of the hat of Team Ninja's inventiveness, sadly it's still early to know.
Both Nioh and Bloodborne are two soulslike dark fantasies, although Nioh has more Japanese and Asian influences in his fiction and art, while Bloodborne has a foot in Western Gothic culture. While the rumors on the development or not of Nioh 3 have just started thanks to the landing of Yamagiwa at the gates of Team Ninja, the game by FromSoftware has instead appeared among other rumors in recent days: according to these rumors
there would be
a probable remake in development from another studio, despite the game only being released in 2015.
A fun evening with Team Ninja's Yasuda-san and @giwamasa, who joined Team Ninja @TeamNINJAStudio pic.twitter.com/WQTb6As0o2
- Shuhei Yoshida (@yosp) October 8, 2021
The first video game in the Nioh saga tells of William, an Irish ex-pirate who escapes from his captivity in the Tower of London, thanks to the possession of particular powers linked to Japanese demons. The sequel, Nioh 2, is actually a prequel set in the feudal period of Japan. Both video games, previously
Sony
exclusive, were recently released in remastered guise for both
PS5
in order to adapt to the next-gen, and for the PC market.
Purchase the Nioh Collection for PS5, containing both the first Nioh and Nioh 2 bundled at a special price on Amazon: click here.
---
Team Ninja Announces Bloodborne Producer Masaaki Yamagiwa Has Joined The Studio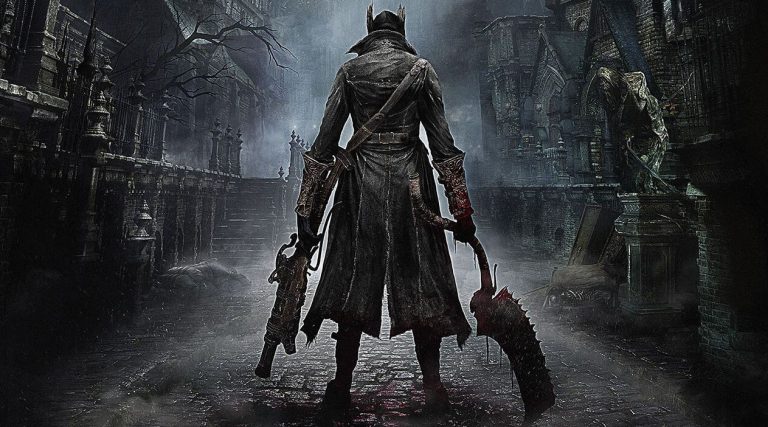 Team Ninja has confirmed that it has welcomed a new recruit in the shape of Masaaki Yamagiwa, the producer behind PS4's critically acclaimed Bloodborne.
In addition to his work on Bloodborne, Yamagiwa-san also worked on the likes of Deracine and Tokyo Jungle, before departing SIE Japan Studio in February 2021.
He was among many individuals who left Sony's Japanese team earlier in the year, ahead of the format holder's decision to effectively close the outfit, with just Team Asobi left in its wake.
Yamagiwa's new position at Team Ninja was outed when Shuehi Yoshida tweet about a night out with the Bloodborne producer and Nioh series director, Fumihiko Yasuda.
Related Content – Sony PS5 Complete Guide – A Total Resource On PlayStation 5
Among the talent to depart SIE Japan Studio in the past 10 months also includes the creator behind Silent Hill, Keichiiro Toyama, who has now formed his own studio.