Jim Ryan: "There were no video games in the Middle East before PlayStation", controversy over Sony CEO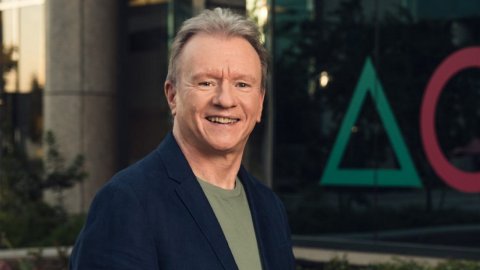 Jim Ryan
Jim Ryan gave a long interview to GamesIndustry.biz this week, from which a lot of interesting information emerged, but some also sparked controversy, as often happens with the CEO of Sony Interactive Entertainment, particularly regarding the conception
of video games
such as non-existent in the Middle East before PlayStation and on the size of the markets in Russia and Spain.
Obviously, even in this case, it is about interpreting the words of Jim Ryan, which taken literally may actually seem out of place but whose meaning should be reworked. "In the Middle East, people had never tried video games before PlayStation", this in particular the sentence pronounced by the head of SIE in the interview, which sparked several reactions.
Among all, it is worth mentioning in in particular, the well-known indie developer Rami Ismail, who pointed out that video games were actually used even before the arrival of PlayStation, but also the IGN site and others to specify how there had been Atari,
Nintendo
Famicom and
Sega
Mega Drive.
The fact of describing markets such as Spain and Russia as very small and undeveloped as they have since become with the arrival of PlayStation has also generated some criticism, although in this case the claim was at least a a little more measured by Ryan.
Obviously everything must be explained to find the meaning of the words of the head of Sony Interactive Entertainment: the fact is that, thanks to the distribution chain that already had thanks to the other consumer electronics segments, it was above all Sony that favored a more widespread and above all official distribution of consoles with the arrival of PlayStation in these territories, in particular in the Middle East and in some areas of Europe, which, moreover, were followed directly by Ryan in the EMEA area.
It is also true, however, that even in this case Jim Ryan has somewhat confirmed the tendency to speak in a rather direct manner, perhaps without measuring so much words. le, despite his position as the top exponent of Sony PlayStation, which has also led to various reactions in the past after other public interventions.
In the same interview, Jim Ryan also stated that
PS5
has the best lineup of exclusives always among Sony consoles, and who dreams of a world where exclusives are not imprisoned on consoles.
Source Have you noticed any errors?
---
Jim Ryan says he's 'frustrated' PlayStation's games can't reach more players
Sony Interactive Entertainment boss Jim Ryan has said he's frustrated at how PlayStation's first-party games are 'gated' to their current console model audience of tens of millions of players.
Speaking in a keynote during GI Live: London, the PlayStation boss said he aspired to reach hundreds of millions of players and rival the reach of movies and music.
"I hope that PlayStation 5, and I really believe the PlayStation 5 will be Sony's biggest and best and most loved PlayStation yet. I hope that will happen," Ryan said when asked about his hopes for the future.
"I would also like to see a world where the games that we make at PlayStation can be enjoyed by many tens of millions of people. Perhaps hundreds of millions of people. Right now success with the current console model, a really great PlayStation hit you're talking ten or 20 million people being able to play that game."
PlayStation 5 September Showcase - Opening Sizzle
He continued: "We're talking about games stacking up against music, we're talking about games stacking up against movies. Music and movies, they can be enjoyed by almost limitless audiences. And I think some of the art that our studios are making is some of the finest entertainment that has been made anywhere in the world.
"And to kind-of gate the audience for the wonderful art, wonderful entertainment that our studios are making… to gate the audience for that at 20 or 30 million frustrates me. I would love to see a world where hundreds of millions of people can enjoy those games."
Ryan's comments are surprising considering Sony's publicly stated commitment to console exclusives. In the past year, it has softened its approach to PC, with some notable games having already been released on PC and more planned, but it's also heavily suggested this will be limited to back catalogue titles.
PlayStation is also not pushing streaming as heavily as its console competitor Microsoft, which allows its users to play Xbox games streamed to mobile devices, PC or older consoles via the cloud.
The company hasn't released many mobile games either, though Ryan has said that PlayStation is planning to bring some of its "iconic IP" to mobile during its current business year ending in March 2022.
Speaking to VGC following the GI Live: London session, journalist Christopher Dring – the man who interviewed Jim Ryan – said he was also intrigued by the exec's comments and speculated that it could signal an increase in PC releases in the future.
"Our chat with Jim Ryan this week was about his time working with Sony, to give a flavour of who the person is running PlayStation. It was a different kind-of interview, but there were a few little interesting insights into what might come next," he said.
PlayStation could release more PC titles in future.
"I too was interested by his comments at the end about turning a hit PlayStation game from being a 20 or 30 million seller, to something that could potentially reach 100 million. His comments aren't actually dissimilar to what a lot of games bosses are talking about today. Xbox is also eager to reach the next billion gamers.
"The question is how are they going to do it? With Microsoft, there's a lot of focus on subscriptions and streaming. PlayStation is doing those things too, but are more focused on selling consoles and pushing into new markets. Both are also releasing more games on PC in an effort to reach more fans, and are enjoying a lot of success through that.
"Making games more accessible and inclusive, in every sense of those words, may prove to be something that defines this generation. That will likely mean different games, it might mean boosting up PS Now or PS Plus. It could mean bringing more titles to PC.
"We shall have to wait and see how that will manifest itself, and I look forward to talking to the Sony team again on how it plans to turn future games into something that can do the sort-of numbers that Jim is hoping to one day hit."
Speaking in a PlayStation Blog interview published in June, PlayStation Studios head Herman Hulst said the platform holder was "still early on in our planning for PC" but that its PlayStation consoles would always be the priority for new releases.
For several years Microsoft has released its Xbox Games Studios titles simultaneously on PC and console platforms.
This summer Xbox boss Phil Spencer criticised PlayStation's PC release strategy in a rare dig at the rival platform holder.
Speaking during a briefing for media and analysts, the exec criticised "others" who bring console games to PC, stating that they were releasing PC versions "years later" and "charging [players] a second time".
]]>