Xbox Game Pass, May 2021: the first batch of free games for subscribers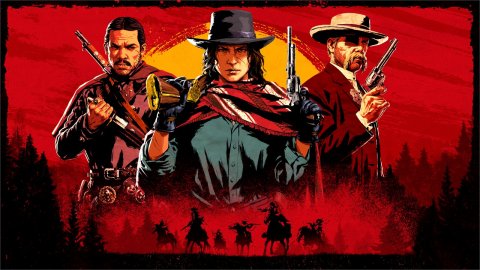 Xbox Game Pass, May 2021
We are fast approaching E3 2021 and we look forward to hearing about the big news coming for the next videogame period, but in the meantime the good traditions continue with a first batch of free games for subscribers distributed within the
Xbox Game Pass
catalog. in May 2021. In this round there is a good assortment of varied experiences, covering numerous different genres on all the platforms provided by the service, namely PC, Xbox console and mobile platforms with xCloud, remembering that in the meantime the beta test phase dedicated to cloud gaming has started. PC via browser and on iOS, awaiting developments on the official release.
Xbox Game Pass May 2021, here are the games of the first batch of updates to the catalog 9 games coming or already included in the catalog is the booty of these first two weeks of May, remembering as always that this is only the first batch of titles, which will be followed by at least a second and perhaps, depending on the case, even a third towards the end of the month. In the meantime, interesting information emerges on the background of the videogame industry from the sensational trial between Epic Games and Apple, among which we also find references to the Xbox Game Pass, with the intention manifested by Microsoft to bring it also on competing consoles. It is not an absurd idea and Phil Spencer himself never seemed exactly contrary to it, but a clearer intention emerges from the trial papers, which in any case has not materialized at the moment. However, it would be a truly epochal maneuver, considering that it would bring with it all the internal production of the Xbox Games Studios, if nothing else it suggests truly particular perspectives.
Dragon Quest Builders 2 - Xbox and PC, May 4th
The debut directly within the Xbox Game Pass at this round is the turn of Dragon Quest Builders 2, which arrives for the first time once on Xbox launched immediately in the catalog of the subscription service. Already released for some time on other platforms, it is an excellent hybrid game that offers survival mechanics with crafting and action RPG elements, in fact putting together something of Minecraft and something of Dragon Quest, inserting everything in a particular cuby reinterpretation of the famous fantasy and fairytale universe created by Akira Toriyama with Square Enix. If you have not played it previously, the download is highly recommended for everyone because its composite structure offers very varied and interesting gaming experiences, as well as having that typical Toriyama characterization that is difficult not to appreciate, it also represents a significant step forward compared to the first chapter in terms of complexity and breadth of the game and the story.
FIFA 21 - Xbox and PC (EA Play), May 6th
There is very little to say about FIFA 21, being one of the most famous and sold games in the world and probably representing
the most important
introduction for this first part
of May 2021
. The addition comes through EA Play, therefore it is dedicated to Xbox users Game Pass Ultimate, and once again demonstrates how this all-encompassing offer can be decidedly affordable. It is clearly a game dedicated to those who appreciate
football
at least partially, also given its insistence on official licenses, but we are in Italy and an addition of this kind can still be considered welcome in principle. It should also be noted that, at the moment, in the Xbox Game Pass catalog there are simultaneously FIFA 21 and eFootball PES 2021, effectively collecting all the football offer available on the market in a single solution and thus allowing you to not even have to choose which title buy or exclude. On its own, this is another evolution on the well-established base of
EA Sports
, so you know what to expect.
Outlast 2 - Xbox, PC and Cloud, May 6th
The first Outlast it represented an important step for the whole horror video game landscape, summarizing at best some trends that were establishing themselves in the genre and bringing everything to even more terrifying tones. Outlast 2 takes up the basic characteristics of the progenitor but expands the game world a little and widens its breath with a more substantial production. The well-established structure of extreme survival horror with a first-person view remains but substantially changes the setting and the general atmosphere, moving in this case to a disturbing village scattered in Arizona inhabited by a sect of deranged devoted to a cult. disturbing. The choice of such a setting turned out to be quite original and gives rise to a series of situations even more frightening than what we had seen in the previous chapter, having to do with an overwhelming force and, in this case, also with different scenes outdoors, with greater mobility and gaming solutions.
Steep - Xbox and Cloud, May 6th
Developed by Ubisoft Annecy, Steep is an interesting sports-themed experiment, all focused on winter disciplines staged in a rather extreme way. Taking the baton of series such as SSX, Amped or 1080, but also introducing an even wider and freely explorable setting, Steep goes to cover the niche of snowboarding and skiing games that, in one way or another, has remained empty. for years, despite representing a sub-genre that was particularly popular until a while ago. It is a title particularly focused on online challenges and on the sense of community given by the possibility of taking part in rather populous sessions, focusing on somewhat extreme interpretations of winter sports. In addition to snow boarding and skiing, we can dedicate ourselves to wingsuit flying, paragliding, base jumping, sledding, rocket wing and speed riding, to give examples, thus staging a considerable variety of situations and more disciplines. or less sporty.
Final Fantasy X / X-2 HD Remaster - Xbox and PC, May 13
Let's move more towards the middle of the month with the arrival of Final Fantasy X / X -2 HD Remaster, thus continuing the commitment made by Square Enix and Microsoft to propose all the historical chapters of the series on Xbox Game Pass. In this case we are dealing with the tenth chapter and its sequel: always considered a sort of symbol for
PlayStation
2, which has long remained exclusive to that console, Final Fantasy X finally arrives on Xbox with the original content but entirely remastered. There are many who keep fond memories of this chapter, and playing it you will probably discover why, between the wide-ranging story and some memorable characters. A little more particular is Final Fantasy X-2, which presented at the time the strange case of a direct sequel to a specific chapter, outside the regular series and as a sort of sequel / spin-off, however essential to understand fully the story. Between one and the other, there are at least a hundred hours of gameplay ahead, so keep yourself free.
Just Cause 4: Reloaded - Xbox, PC and Cloud, May 13
For whom craving some free destruction in a vast and varied environment, Just Cause 4: Reloaded can be a very good choice. The Reloaded edition re-proposes the same game with a few additions and DLCs included, but the base remains essentially the same, or rather devote himself to assorted destruction in a large sandbox map. The special agent Rico Rodriguez in this case has to do with the dictatorial regime of Oscar Espinosa, established on the paradisiacal island of Solis, where the Illapa Project comes to life. The latter is a system that allows you to control weather events and trigger even very violent storms. Of course, all of this fits into the game somehow, making Rico's action even more spectacular amidst weapons, vehicles, grappling hooks and truly extreme weather conditions. For the rest, the usual historical ingredients of the series remain: a large and freely explorable map, destructive weapons, great freedom of movement, vehicles and much more.
Psychonauts - Xbox, PC and Cloud, 13 May
Psychonauts is a very special experience and not to be missed While we are waiting for the sequel, which may now be in the pipeline, it is advisable to recover the progenitor, because it is one of the best action platforms with elements adventure games that have been seen on the gaming market for many years. Originally released in 2005, Psychonauts has collected over time a large number of fans who have turned it into a real cult. In case you have never played it, this introduction in the Xbox Game Pass catalog can fill this serious gap, thus allowing you to take part in a truly special, strange and humorous experience. There is nothing trivial in Psychonauts, despite a structure that may initially seem trite: it takes little to be fascinated and sucked into the strange world of the game and the latter manages to perfectly stand the test of time thanks to its graphic style and its truly characterizing atmosphere. However, we recommend that everyone download this version on Xbox Game Pass, also to prepare for the upcoming arrival of Psychonauts 2.
Red Dead Online - Cloud and Xbox, May 13
After
Red Dead Redemption 2
, Red Dead Online also arrives in the Xbox Game Pass catalog, in this case in a standalone version and therefore without the single player part of the story. It is therefore an introduction that makes less noise, but is still very interesting: Rockstar Games has shown, in recent years, to
be able to
build highly successful multiplayer platforms, starting from GTA Online and continuing with this title, always ensuring a significant contribution of supporting contents and events, in order to keep the game worlds always very lively and populated. Red Dead Online allows you to live the life of the wild west by taking part in various multiplayer activities such as hunting, illegal activities, bounty hunting and much more, with news and special events arriving on a weekly basis. It is therefore up to you to choose which path
to take on
the American frontier, whether to follow the path of the law or not, exploring the vast setting and taking part in numerous missions.
Remnant: From the Ashes - PC, 13 May
Remnant: From the Ashes is a really very interesting action RPG: developed by Gunfire Games, it is a title that is inspired by soulslike as regards some elements of the clashes but proposes dungeons with a different structure, generated in a procedural and above all it introduces several innovative elements in the combat system. This is in fact based not only on melee with cutting and impact weapons but also on third-person shooter elements, thus merging different types of approaches to the enemy and attack patterns. In addition, there is cooperative multiplayer in a more complete way, with the possibility of truly facing the game with a group of up to three players simultaneously active in each phase of the gameplay. Although the premise of merging the characteristics of soulslike and TPS with cooperative and online elements seems somewhat pretentious, Remnant: From the Ashes actually manages to offer a good synthesis of such disparate characteristics.
Have you noticed any errors?