Immortals Fenyx Rising: jinxiecosplay's Fenyx cosplay is combative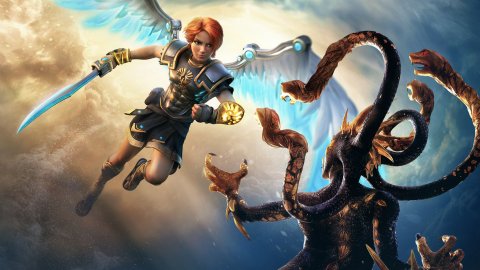 Immortals Fenyx Rising
Immortals Fenyx Rising
was one of
last year's surprises. The
Ubisoft
game, in fact, despite the clear sources of inspiration, has mixed in a very clever way the known elements, with a good combat system and inspired graphics to get a very fun game. Fenyx cosplay, made by jinxiecosplay is really a mix of beauty and combativeness and a nice homage to the protagonist of the game.
The cosplay technique, in fact, is excellent: the armor is really perfect, rich of details and solid. There are even white and blue wings. The rest is done by jinxiecosplay, a beautiful female version of the protagonist.
In case
you want to
find out more about the game, we recommend the review of Immortals Fenyx Rising, while if you are looking for some cosplay, we recommend the Ellie from
The Last of Us
2 by likeassassin.
Have you noticed any errors?
---
Pricing
RegionPriceStore linkUnited States$59.99View United Kingdom£59.99View Europe€69.99View Australia$99.95View Canada$79.99View BrazilR$279.00View * These are the regions we are currently trackingPurchasing through these links may earn us a small commission. For more information, check out our affiliate policy.