Black Friday 2020: the best deals on headphones, earphones and speakers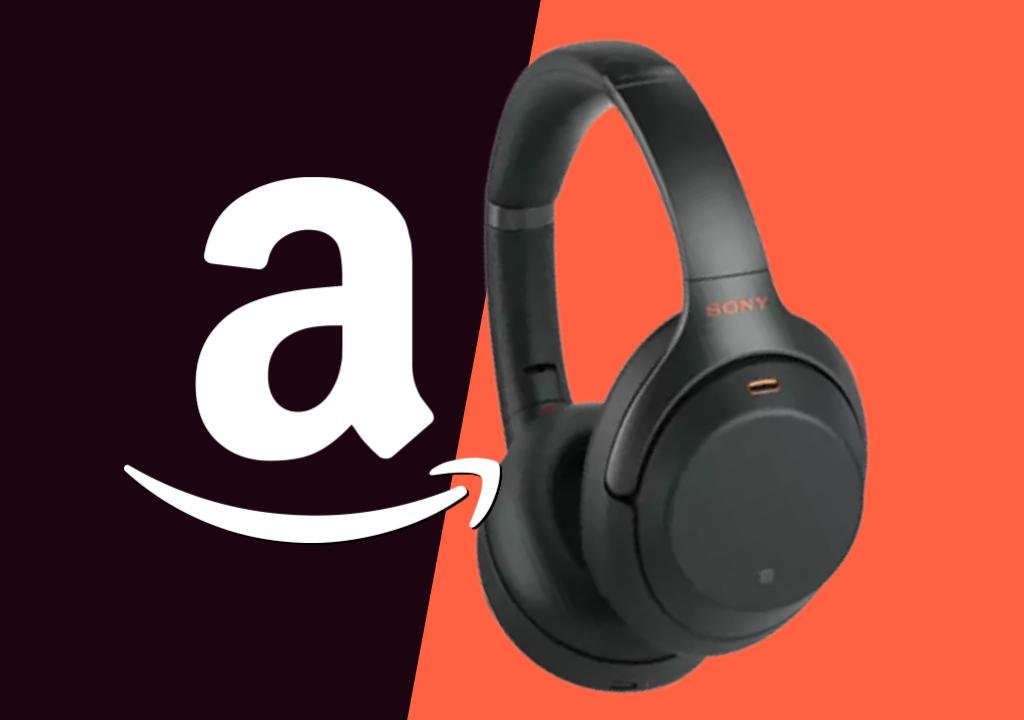 The
Black Friday 2020
offers dedicated to the best audio devices are part of a two-day promotion that starts today November 26 and ends tomorrow 27 at midnight.
The discounts, to be honest, have already started a few days ago, but to celebrate the date that kicks off the start of Christmas shopping, Amazon has enriched the list of offers with smartphones, tablets, gaming headsets , speakers, an avalanche of peripherals, a large number of gaming monitors and several TVs including factory-fresh LG CXs designed to fully support the latest generation of consoles and video cards.
Some offerings are meant to last for the entire event while some will be active only for tomorrow, but there
will also be
offers with a limited time duration which, in the case of technology, will obviously be reported by our news section. It should be noted that some discounts will last until Monday 30 November when other offers will arrive, mostly dedicated to consumer electronics, to celebrate Cyber ​​Monday 2020.
For Black Friday 2020, in addition, Amazon has a Series of special offers covering Amazon Kindle Unlimited, Amazon Music Unlimited and Amazon Business services:
Amazon Student: from the 23rd Amazon has activated a new promotion for the registration to the Student service which, using the promotional code STUDENT5, will grant a 5 euro voucher until 11.59 pm
on November 3
0th. Amazon Kindle Unlimited: For new customers, Kindle Unlimited is free for two months for € 0.00 and grants access to over 1 million eBooks on any device. For selected customers, however, the Kindle Unlimited account is 50% off for 6 months. Amazon Music Unlimited: for new subscriptions made up to 11 January 2021, the first three months of service are free and give unlimited access to 70 million songs. Amazon Business: for new Amazon Business customers there is a 30% discount on the first order up to 200 euros. Registration is free.
Headphones
Amazon Offer Corsair VOID ELITE Wireless Gaming Headphones with Microphone, 7.1 Audio, 2.4 GHz Low Latency Wireless, 12 meters port ... € 109.99 € 86.99
See Offer
Clearly recognizable aesthetics, wireless and 7.1 surround for an affordable price .
Amazon Offer HyperX HX-HSCS-BK Cloud Stinger, Gaming Headphones, Black € 58.75 € 34.99
See Offer
Unlike the superior models, they are almost all made of plastic, but guarantee an excellent relationship between price and performance.
Offer Amazon HyperX Cloud II Red Gaming Headphones for PC /
PS4
/ Mac / Mobile, Red € 99.99 € 69.99
View Offer
Gaming basses, excellent materials and certification to be used also with PS4.
Amazon Offer HyperX HX-HSCF-BK Cloud Flight Gaming Headphones Wireless € 139.99 € 99.99
View Offer
Effective discount of 20 euros for the wireless model of the HyperX Cloud series that boasts like the others excellent quality.
Amazon Offer HyperX HX-HSCSC-BK Cloud Stinger Core, Gaming Headphones for
PlayStation
4/4 Pro Console € 24, 99 € 24.99
See Offer
Sensitive discount even for the cheapest model, however characterized by good quality.
Amazon Offer
Sony
WH-1000XM3 Wireless Headphones, Over-Ear with HD Noise Canceling, Microphone for Phone-Call, Alexa Built-in, Google Ass ... € 263 , 24 € 219.0
See Offer
Lowest price for one of the most popular wireless headphones ever.
Amazon offer Sony WH-XB700 - Wireless on-ear headphones with EXTRA BASS, Alexa Built-in, Compatible with Google Assistant and Siri, Batteries ... € 110,9 € 89,9
See Offer
Cheaper but still extremely popular, they also promise a long autonomy.
Amazon Offer Sony Wh-Xb900N - Wireless Over-Ear Headphones with Noise Cancellig And Extra Bass, Alexa Built-In, Compatible with Google Ass ... € 198,02 € 144,9
See Offer
Lowest price ever even for the XB900N, a cross between the two previous models.
Offer Amazon SteelSeries Arctis Pro GameDAC Certified High Resolution Audio Gaming Headphones, ESS Saber DAC, White € 263.87 € 179.99
See Offer
Let's go back to gaming headsets with a well-known series that puts on the plate high quality, comfort and a peculiar aesthetic.
Amazon Offer SteelSeries Arctis 1 Wireless Gaming Headphones Wireless USB-C Wireless, Clearcast Microphone Rimo vibile, PlayStation 4, S ... € 118.99 € 89.99
View Offer
Let's move on to a model that despite the 'economa combines wireless, detachable microphone and PS4 compatibility.
Amazon Offer Logitech G533 Wireless Gaming Headset with Microphone, 7.1 Surround Sound, DTS: X Headphone, Driver Pro-G 40 mm, Cancellation ... € 117.07 € 74.99
View Offer for another pair of wireless headphones capable of combining quality and comfort with an affordable price.
Amazon Offer Logitech G635 RGB Wired Gaming Headphones, 7.1 Surround Sound, Headphones DTS: X 2.0, 50 mm Pro-G Drivers, USB 3 Audio Jack .... € 116.92 € 79.99
See Offer
Slightly higher price for a more bodied model, but tied to the cable unlike the previous one.
Amazon offer HP - G aming OMEN Blast Headphones with USB Cable, 7.1 Surround Sound, Hanging Headband, Padded Cushions, Retractable Microphone ... € 99.99 € 59.99
View Offer
30 euro discount for a pair of gaming headsets with 7.1 surround sound support and retractable microphone.
Amazon offer HP - PC 500 Bluetooth 5.0 headphones, 7.1 surround sound, foldable design, noise reduction, 20 hours autonomy, resist ... € 59.99 € 35.99
View Offer
Wireless, simple and economical, they promise 20 hours of autonomy and water resistance.
Earphones
Amazon HP Offer - Gaming OMEN Earbuds, 3.5 mm Jack Earphones, Dual Driver Technology, Comply Foam Ear Covers, Microphone ... € 49,98 € 24,9
View Offer
With the price halved, the relationship between price and quality grows exponentially while compromises pass no in the background.
Amazon Offer Jaybird Vista Earphones, Portable, Wireless, Bluetooth, Waterproof Structure, Anti Sweat IPX7, Custom EQ, ... € 162 , 54 € 129.99
See Offer
More modest discount but on a pair of high-end earphones that are worth the high expense .
Amazon Offer Panasonic RZ-S300WE-K Bluetooth Headphones, True Wireless Earphones, Fast Charging, Voice Assistants Compatibility, Sen ... € 89,99 € 80.99
See Offer
More affordable price for a pair of earphones that with the right adjustments can give you satisfaction in listening to music.
Amazon Offer Panasonic RZ-S500WE-W Bluetooth Headphones, True Wireless Earphones, Dual Hybrid Noise Canceling, Fast Charging, Co ... € 162,99 € 113.99
See Offer
High sound quality a but unsuitable for those looking for massive bass.
Speakers
Amazon Trust Gaming GXT 608 Speaker Set with Pleasant LED Illumination, PC € 39.99 € 32.9
See Offer
Excellent desk class, made even more attractive by a moderate but sensitive discount if compared to the price.
Amazon Offer Harman-Kardon Allure Loudspeaker with integrated Alexa + Sub, Bluetooth Smart Speaker with 360 ° Sound and Lighting, ... € 279,0 € 69,0
See Offer
Effective discount of 100 euros for a loudspeaker that earns a lot in relation to price and quality , while offering an elegant aesthetic.
Amazon Offer HP - Gaming Speakers X1000, Speakers and Subwoofers, Power 30 W RMS, Lighting Adjustment (with OMAN Command Cen ... € 89.99 € 62.99
See Offer
Very important discount also for the special speakers with subwoofer from HP.
Amazon Offer Logitech Z623 THX Speaker System 2.1 with Subwoofer, THX Certified, 400 Watt, Deep Bass, Multi-Dispo ... € 149.99 € 114.99
View Offer
A powerful and clean sounding 2.1 system that enjoys an effective discount of 35 euros.