Assemble that Passes you # 275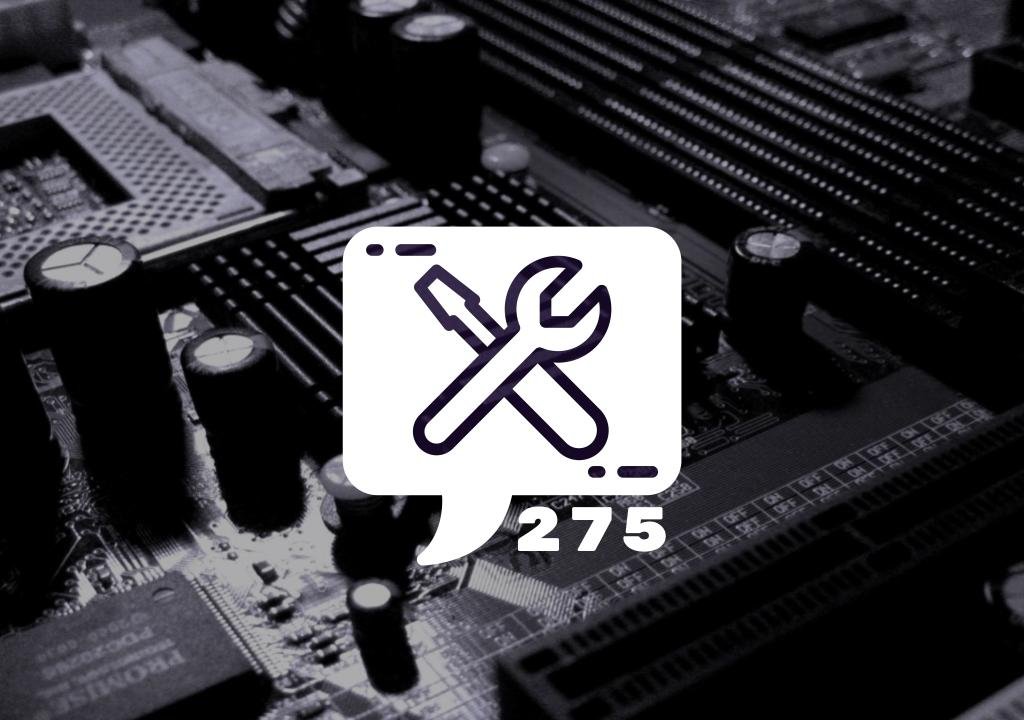 Assembla che ti Passa is a weekly column that collects the main news related to PC gaming hardware and offers three configurations, divided by price ranges, designed for those who want to assemble or update their machine. As usual, suggestions are welcome and corrections welcome, as long as the tones are adequate. A further tip is to read the paragraphs presenting the configurations before you do battle in the comments.
Christmas is approaching but the stocks of video cards continue to run out dramatically. AMD's promise of a massive launch for the Radeon RX 6000 seems to have been largely disregarded considering it's easier to find a GeForce RTX 3080, but in both cases, astronomical surcharges, often in the $ 200 range, stop many. An analyst has blamed the sale of Ampere GPUs to the mining sector, although it seems strange given that it takes 233 days of work to cover the cost of a 3080 in the case of the Ethereum, and the announcements reveal how many of the first models are finished. in the pre-assembled segment, which guarantees higher profit margins, but it is clear that
COVID-19
and crowding of production lines have played an important role in this hardware famine.
Among other things, NVIDIA may have already started producing the GeForce RTX 3000 series in a mobile version since
there is talk of
a launch of the first products as early as January 2021, in order to take advantage of the improved efficiency to push further the already profitable gaming laptop sector. But at first, if nothing else, there should be only ASUS and MSI products, while companies like HP, Dell and
Lenovo
would have decided to wait until April, perhaps to have a greater volume of products to be placed on the market. The first models are expected to be the RTX 3080, RTX 3070 and RTX 3060 Mobility and would still be built with Samsung's 8-nanometer transistors. The rumors, however, mention TSMC's 7-nanometer transistors that could enter the field in the production of the GeForce SUPER of the mobile series, as reported by Wccfech already planned for both the desktop and mobile sectors.
Meanwhile the hope of those craving one of the flagship NVIDIA Ampere cards for Christmas is that the GeForce RTX 3060 will distract you who ultimately doesn't need too much power, however remarkable for a card that promises superior performance to an RTX 2080 Super for around 400 euro, leaving the field free to those who want the best, but it is likely that the new mid-range model will also be destined to count a limited number of pieces, precisely in a year in which the demand for gaming hardware is at the highest levels . On the other hand, although for many the economic situation is very difficult, for others the renunciation of holidays and dinners has resulted in a greater economic availability to spend also on technology, quite useful when you find yourself closed at home.
But the new GPUs and the new consoles are not the only alternative. There is in fact an emerging technology that, by promoting a little healthy movement, could meet some success during the holidays that will probably leave us a little freer, but still limited by closures, night curfews and constraints dictated by the need to avoid gatherings. We are obviously talking about the virtual reality that has seen Oculus Quest 2, in combo with the excellent RPG Asgard's Wrath, anticipate the Vive, in some markets sold with the excellent Half-Life: Alyx. In both cases, an already greater convenience than previous viewers further increases and could push many to invest their budget in what are flashes of the future. It is no coincidence that the viewers are at the center of huge investments and that they enjoy growing support even in the case of the titles of the big publishers, with EA having updated Star Wars: Squadrons to refine the already excellent VR experience and
Microsoft Flight Simulator
that prepares to take an epochal leap with a VR update that promises to make the spectacular simulator the most realistic home virtual reality experience in existence.
The perspective is exalted and it is even more exhilarating to imagine that king could have a title of the kind with a high-end viewer, of those like the StarVR One which, compared to standard viewers, enjoys a field of view extremely superior to that of consumer models, with 210 degrees of amplitude on the horizontal axis and 130 degrees on the vertical one. In short, it covers almost the entirety of the view, projecting the player into the virtual world. At the moment, however, it is reserved for the professional market and therefore cannot be purchased by the normal buyer. It also has a price of $ 3200 to which the Steam Vr Base Station and two controllers are added. But things may be about to change. At the moment, in fact, the availability of the StarVR has been extended to simulated racing professionals, in parallel with the arrival of full support for the viewer in titles such as iRacing and Assetto Corsa. Therefore, further expansions of the catchment area cannot be excluded, which could culminate in a more affordable version of the viewer available to everyone.
Of course, before we get to affordable models capable of giving us a true 360-degree experience, it will take a while, but the steps forward are constant, sales go up and the evolution of virtual hubs, in some ways evolved as in the case of 3D cinemas but limited in interactions and dynamics, it could give a further boost to an ecosystem that struggles to establish itself also due to the lack of software maturity.
Budget configuration
The budget configuration is the one aimed at saving but it does not mean that there is no room for the upgrade where interesting prospects arise. The proposals in this range include solutions designed for low-tech games and 1080p-oriented builds.
The entire AMD supply chain would seem to be subject to production difficulties given the scarce availability of all recent CPUs, including Ryzen 3 based on Zen 2 architecture launched not long ago. Hence an increase in prices which, however, probably also depends on the complicated conjunction and on the approach of Christmas, since Intel CPUs are also involved. For this we take refuge on the Ryzen 5 2600, however remarkable in its offering 6 cores and 12 threads, overclockable,
for less than
140 euros.
Even in the case of low-end video cards we have seen progressive price increases involving both AMD and NVIDIA cards. The former, however, have increased proportionally more, while in the case of the latter the price increases have stopped and some overclocked models have dropped in price, however, putting us in front of very attractive options as in the case of the EVGA ULTRA GAMING which, although not immediately available, should to be in stock.
BUDGET Component Price PROCESSOR Ryzen 5 2600 3.4-3.9 GHz 135,00 € MOTHERBOARD GIGABYTE B450M DS3H 70,00 € VIDEO CARD EVGA GeForce GTX 1650 SUPER SC ULTRA GAMING 4GB 160.00 € RAM G.Skill Aegis 2x8GB 3200MHz CL16 60.00 € POWER SUPPLY EVGA 450 BR 80+ Bronze 45.00 € HARD DISK Kingston A400 480GB SATA III 45.00 € CASE Kolink Nimbus RGB Mid Tower 50.00 € TOTAL 565,00 €
Gaming Configuration
In the gaming segment there are usually those components that allow you to face the game on the PC without fear and to hold on for some time. The frame rate showdown is just around the corner but, with a good foundation, it's always possible to sell the old GPU before it devalues ​​too much so you can buy a new one just in time to take on the next hardware smashing blockbuster.
Moving on to the mid-range we are faced with a Ryzen 5 3600 that has become more expensive by over 60 euros and in front of a
Ryzen 5 5600X
that is difficult to find even at 400 euros, with an increase of about 100 euros on the recommended price. On the Intel side, however, the Core i5-10400F has remained decidedly affordable, it rises above its predecessor also thanks to Hyper-Threading and guarantees excellent gaming performance without the need for overclocking.
In the mid-range we can only recommend patience after the appearance of the first rumors on the Radeon RX 6700 and the first confirmed photos of the GeForce RTX 3060 Ti, according to the most powerful rumors of a GeForce RTX 2080 Super and destined to be sold at a price around 400 euros. In the meantime, let's fill the GPU slot with an RX 5600 XT, subject to some price increases but still valid for the ratio between standard rendering performance and price.
GAMING Component Price PROCESSOR Intel Core i5- 10400F 2.9-4.2GHz 170,00 € ASUS PRIME MOTHERBOARD B460M-PLUS 110,00 € VIDEO CARD Sapphire Pulse Radeon RX 5600 XT 6GB 315,00 € Corsair Vengeance LPX 2x8GB 3200MHz CL16 70,00 € FSP Hydro PRO 600W 80 + Bronze 80,00 € HARD DISK Kingston A400 960GB SATA III 85,00 € CASE Corsair R275 Airflow Mid Tower 80.00 € TOTAL 910.00 €
Extra configuration
Push configuration makes sense only for those who aim for high resolutions, aware that luxury often does not go hand in hand with rationality. On the other hand, let's face it, who doesn't like having a nice engine under the hood even if you have to respect the speed limit?
The high-end Ryzen 5000 are easier to find than the Ryzen 5 5600
X and s
uffer from lower price increases with the Ryzen 7 5800X which with a little research can be found for around 530 euros. Not that 50 euros of inflation are few, especially considering that we are talking about a CPU that already costs 50 euros than the one that preceded it and this time without a heatsink, but the jump is considerable and the performance at stake, especially important for those who are he also tries his hand at 1080p at a very high framerate, much higher than those of the previous models.
To find a
GeForce RTX 3080 at
human prices, the unfortunate Italian users, currently unable to buy the Founders Editions, are turning to foreign retailers and stores, still paying high prices, but some models such as the GeForce RTX 3080 XC3 Black Gaming can be found abroad and provided you are quick to block them when they appear, for less than 830 euros. Of course, given the question it is likely that you still have to wait a long time to actually have the card, but if nothing else it is possible to block it.
EXTRA Component Price PROCESSOR Ryzen R7-5800X 2.9-4.8GHz 530,00 € HEAT SINK Scyte Mugen 5 TUF 70,00 € ASUS TUF X570-PLUS MOTHERBOARD 165,00 € VIDEO CARD EVGA GeForce RTX 3080 XC3 BLACK GAMING 10GB 830,00 € RAM G.Skill Trident Z Neo RGB 2x16GB DDR4 3600MHz CL16 190,00 € PSU Corsair RM850 80+ Gold 135,00 € HARD DISK Sabrent Rocket 1TB M.2 150,00 € CASE Cooler Master MasterCase H500P Mesh Mid Tower € 160.00 TOTAL € 2230.00