PS5 and PS4, December 2020: the best games of the month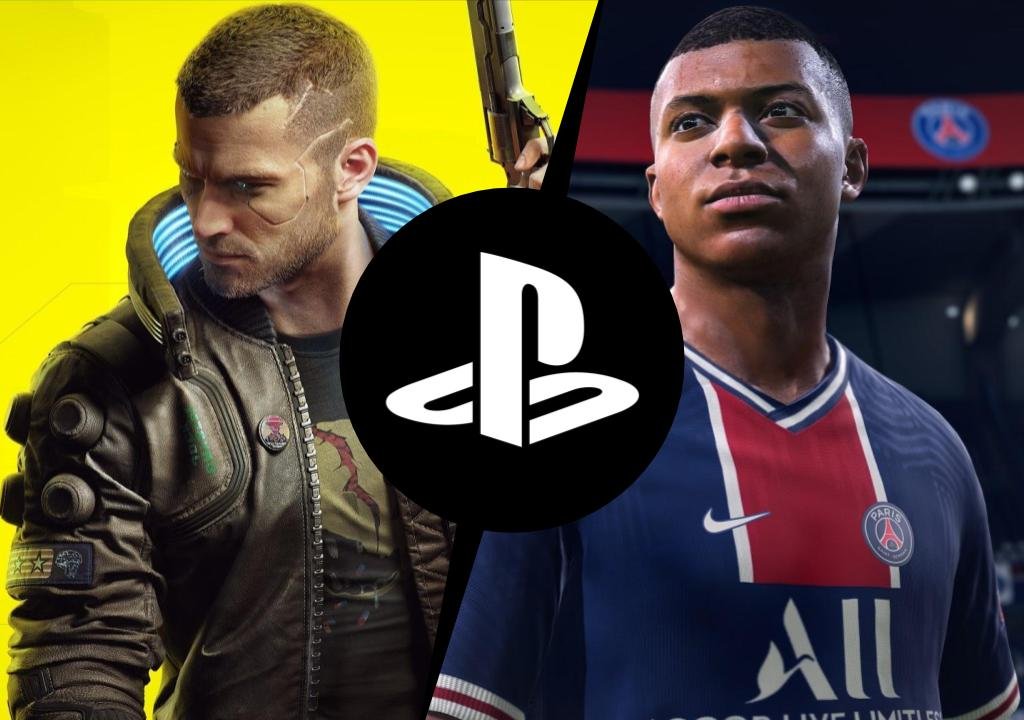 Archived the launch of PS5, completely sold-out all over the world also and above all due to very limited stocks, in December 2020 we will see the launch of some of the most anticipated PS4 games of the year.
Il reference is obviously to Cyberpunk 2077, the new action RPG by CD Projekt RED based on the almost namesake RPG created by Mike Pondsmith, but this month also Immortals: Fenyx Rising and Twin Mirror are coming.
That's not all: in addition to the strategy Empire of Sin, we
will also be
able to try our hand at various games updated to the
PlayStation
5 version: from FIFA 21 to Destiny 2, passing through Tom Clancy's Rainbow Six: Siege.
Empire of Sin
Out December 1st on PS4
Empire of Sin is the new project by Romero Games, which throws us into the Chicago of the 1920s, in full prohibition, with the possibility of choosing one of fourteen different mafia bosses to check among the various Al Capone, Goldie Garneau and S tephanie St. Clair. Our goal will naturally be to conquer the city within thirteen years, doing our worst.
As part of a strategic XCOM-style gameplay, we will therefore have to grow our criminal organization, manage its various departments, assigning the right people to the command posts, carrying out increasingly profitable deals and of course eliminating the competition by any means at our disposal.
Twin Mirror
Out December 1st on PS4
Created by Dontnod Entertainment, the team behind Life is Strange and Tell Me Why, Twin Mirror is an interesting story-based adventure that tells the story of Samuel "Sam" Higgs, a former investigative journalist who returns to his old city to bid farewell to a friend who has disappeared in mysterious circumstances.
His daughter Joan wants to find out what really happened and asks Sam to investigate, triggering a series of events that will characterize the thriller atmosphere of the game and reveal aspects of the protagonist that we did not know; for example his inner voice, the "Double": a real second personality that peeps out from time to time and gets Sam into trouble.
Tom Clancy's Rainbow Six: Siege
Released on December 1st on PS5
Tom Clancy's Rainbow Six: Siege makes its debut in December also on next-gen platforms, with a free update for owners of the game that introduces some important technical improvements, above all a frame rate that reaches 120 fps and can therefore guarantee an extremely reactive and precise online experience.
This is just the proverbial icing on the cake for
Ubisoft
's tactical shooter, which can now count on a community composed of several tens of millions of passionate players and on a structure constantly enriched with new contents, placing itself as one of the reference titles in the field of
eSports
.
Immortals: Fenyx Rising
Released December 3 on PS5 and PS4 >
Ubisoft's new action RPG, Immortals: Fenyx Rising, puts us in the shoes of Fenyx, a brave warrior who is assigned an extremely difficult mission: to save the Olympians from a terrible curse. To succeed, the girl will be able to count on some divine powers that have been granted to her for the occasion, but will they be enough?
Characterized by a colorful and cartoonish graphic style, which in some ways recalls that of
The Legend of Zelda
, the game presents itself as a surprising adventure, featuring vast and fascinating environments, as well as a gameplay that alternates the spectacular combat sections of rather multifaceted puzzle solving.
FIFA 21
Released on December 4th on PS5
FIFA 21 arrives this month on the new generation consoles with an update that clearly improves the technical sector of the game and in particular the effects, thanks to a system of revolutionized lighting that emphasizes the facets of the polygonal models and even the sweat on their skin, as well as any imperfections or details of beard and hair.
The novelties on the graphic front give the whole experience a stronger and more decisive visual impact, also going to connect with the mechanics of the gameplay since new pivot points for the animations have been introduced, with the result of a more precise and reactive control of the players. All accompanied by the contents that we had already enjoyed on PS4 and Xbox One.
Destiny 2
Out on December 8 on PS5
Destiny 2 also celebrates its great step, debuting in December on PS5 and
Xbox Series X
with a technically improved version. Game owners on previous generation platforms will be able to upgrade for free and enjoy a 4K 60fps experience, up to 120fps in the Crucible, substantially faster uploads and cross-gen cross-play.
Undoubtedly important aspects, especially if grafted onto a now mature and well-tested system, which has recently seen the launch of the Beyond the Light expansion with its many contents and a new adventure to be experienced among the frozen lands of Europe. Grappling with mysterious power and an unprecedented threat, will we be able to play our role as Guardians?
Cyberpunk 2077
Out December 10 on PS4
Highlight of the month, as well as one of the most anticipated titles ever, Cyberpunk 2077 throws us into the disturbing futuristic megalopolis of Night City, putting us in the shoes of a mercenary grappling with missions that will also see him oppose the powerful Arasaka Corporation, a multinational determined to take over of an important technology that could change everything.
Using a first-person view, we will be able to navigate a vast open world full of things to do and see, carry out increasingly complex tasks and use the money earned to enhance our character through new cybernetic grafts. All in the context of a campaign that promises to entertain us for over a hundred hours between action, dialogue, crossroads and romance.
Other games to be released in December 2020
Chronos: Before the Ashes, out December 1 on PS4 Dragon Quest XI S: Echoes of a Lost Age - Final Edition, out December 4 on PS4 Puyo Puyo Tetris 2, out December 8 on PS5 and PS4 MXGP 2020, out December 10 on PS5 and PS4 Scott Pilgrim VS The World: The Game - Complete Edition, out in December on PS4