PC, December 2020: the best games of the month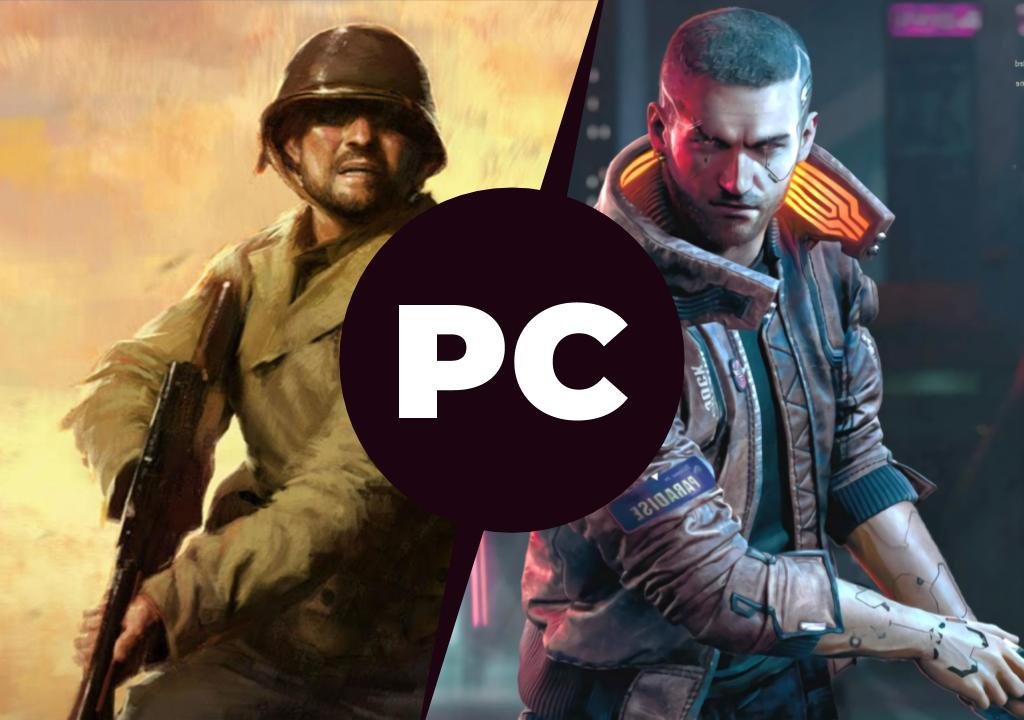 December 2020 is a special month for PC users, who will be able to touch some of the most anticipated and coveted games of the year, in particular the best possible version of Cyberpunk 2077.
The title of CD Projekt RED will in fact land on the
Windows
platform with all the most sophisticated technologies, in advance
of PS5 and X
>box Series X, for an experience of great depth also and above all characterized by a cutting-edge visual sector.
They arrive however in December also the war shooter in VR Medal of Honor: Above and Beyond, the mythological action RPG Immortals: Fenyx Rising, the strategic Empire of Sin and the narrative adventure Twin Mirror.
Empire of Sin
Out December 1st
Empire of Sin is the new project by Romero Games, which projects us into the Chicago of the 1920s, in full prohibition, with the possibility of choosing one of fourteen different Mafia bosses to control and among others Al Capone, Goldie Garneau and Stephanie St. Clair. Our goal will naturally be to conquer the city within thirteen years, doing our worst.
As part of a strategic XCOM-style gameplay, we will therefore have to grow our criminal organization, manage its various departments, assigning the right people to the command posts, carrying out increasingly profitable deals and of course eliminating the competition by any means at our disposal.
Twin Mirror
Out December 1st
Created by Dontnod Entertainment, the team behind Life is Strange and Tell Me Why, Twin Mirror is an interesting narrative-based adventure that tells the story of Samuel "Sam" Higgs, a former investigative journalist who returns in his old city to bring the last farewell to a friend who has disappeared under mysterious circumstances.
His daughter Joan wants to find out what really happened and asks Sam to investigate, triggering a series of events that will characterize the thriller atmosphere of the game and reveal aspects of the protagonist that we did not know; for example his inner voice, the "Double": a real second personality that peeps out from time to time and gets Sam into trouble.
Immortals: Fenyx Rising
Out December 3
Ubisoft
's new action RPG, Immortals: Fenyx Rising, puts us in the shoes of Fenyx, a brave warrior given an extremely difficult mission: to save the Olympians from a terrible curse . To succeed in the enterprise, the girl will be able to count on some divine powers that have been granted to her for the occasion, but will they be enough?
Characterized by a colorful and cartoonish graphic style, which in some ways recalls that of The Legend of Zelda, the game presents itself as a surprising adventure, with vast and fascinating environments, as well as a gameplay that alternates the spectacular combat sections of rather multifaceted puzzle solving.
Cyberpunk 2077
Out December 10
Highlight of the month, as well as one of the most anticipated titles ever, Cyberpunk 2077 throws us into the disturbing futuristic megalopolis of Night City, putting us in the shoes of a mercenary grappling with missions that will also see him stand up to the powerful Arasaka Corporation, a multinational determined to seize an important technology that could change everything.
Using a first-person view, you can emo move around a vast open world full of things to do and see, complete increasingly complex tasks and use the money earned to enhance our character through new cybernetic grafts. All in the context of a campaign that promises to entertain us for over a hundred hours between action, dialogue, crossroads and romance.
Medal of Honor: Above and Beyond
Out 11 December
Medal of Honor: Above and Beyond marks the return of the famous war shooter from Electronic Arts, in this case with an episode developed by Respawn Entertainment intended solely for the virtual reality market for Oculus Rift, HTC Vive viewers and Valve Index. The setting is always that of the Second World War, but made never so realistic and convincing.
As part of a campaign divided into three acts and made up of fifty levels, we will find ourselves facing the Nazis in France, before and after the Normandy landings, to reach Norway. The ambition of the game is to really make us relive those moments thanks to VR technology, both within the single player sector and in competitive online multiplayer.
Other games coming out in December 2020
Chronos: Before the Ashes, out December 1 Dragon Quest XI S: Echoes of a Lost Age - Final Edition, out December 4 Call of the Sea, out December 8 Puyo Puyo Tetris 2, out December 8 MXGP 2020, out December 10 Scott Pilgrim VS The World: The Game - Complete Edition, out December