Black Friday 2020: the best deals on cameras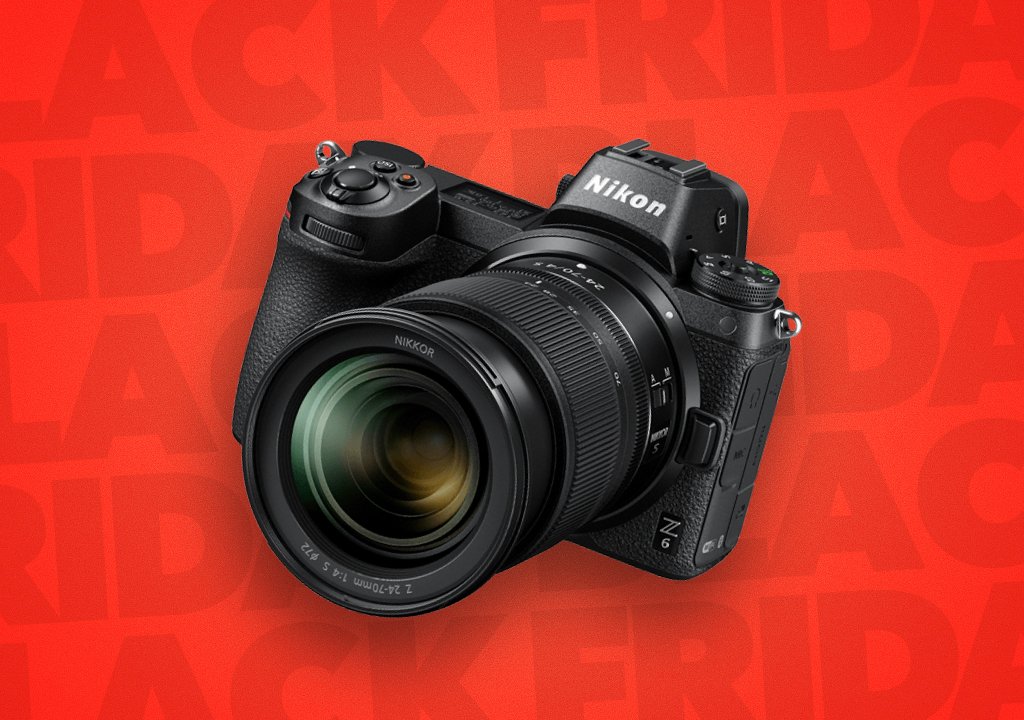 The
Black Friday 2020
deals dedicated to the best cameras are part of a two-day promotion that started yesterday and ends at midnight today, November 27th.
The discounts, to be honest, have already started a few days ago, but to celebrate the date that kicks off the start of Christmas shopping, Amazon has enriched the list of offers with smartphones, tablets, gaming headsets , speakers, an avalanche of peripherals, a large number of gaming monitors and several TVs including factory-fresh LG CXs designed to fully support the latest generation of consoles and video cards.
Some offerings are meant to last for the entire event while some will be active only for tomorrow, but there
will also be
offers with a limited time duration which, in the case of technology, will obviously be reported by our news section. It should be noted that some discounts will last until Monday 30 November when other offers will arrive, mostly dedicated to consumer electronics, to celebrate Cyber ​​Monday 2020.
For Black Friday
2020, moreover, Amazon has a Series of special offers covering Amazon Kindle Unlimited, Amazon Music Unlimited and Amazon Business services:
Amazon Student: from the 23rd Amazon has activated a new promotion for the registration to the Student service which, using the promotional code STUDENT5, will grant a 5 euro voucher until 11.59 pm on November 30th. Amazon Kindle Unlimited: For new customers, Kindle Unlimited is free for two months for € 0.00 and grants access to over 1 million eBooks on any device. For selected customers, however, the Kindle Unlimited account is 50% off for 6 months. Amazon Music Unlimited: for new subscriptions made up to 11 January 2021, the first three months of service are free and give unlimited access to 70 million songs. Amazon Business: for new Amazon Business customers there is a 30% discount on the first order up to 200 euros. Registration is free.
Amazon Offer Nikon D3500 Digital Reflex Camera with Nikkor AF-P DX 18-55 VR and AF-P DX 70-300 VR, 24.2 Megapixel, LCD 3 ... € 759.0 € 599.0
View Offer
High discount for a still excellent camera in combo with two lenses which make it very versatile.
Amazon Offer Nikon Z6 + NIKKOR Z Kit 24-70 F / 4 S Full Frame Mirrorless Camera, 24.5 MP CMOS FX, 273 AF Points, OLED Viewfinder ... € 2331.65 € 1999.0
View Offer
An expensive but exceptional camera, in actual discount of 330 euros.
Offer Amazon Nikon Nikkor AF-P DX Lens 70-300MM F / 4.5-6.3G ED, Black [Nital Card: 4 Years Warranty] € 315.0 € 279.0
View Offer
Discount of 35 euros for a lens capable of shooting at a great distance.
Offer Amazon Olympus Stylus TG-6 Tough Camera, Red € 370.41 € 348.99
View Offer
Good price for an excellent compact camera dedicated to those looking for something sturdy to face adventurous situations.
Amazon offer Olympus OM-D E-M1 Mark II camera kit with Micro Four Thirds system , incl. M.Zuiko Digital ED lens 12-45mm F4 ... € 1738.92 € 1234.99
View Offer
Other camera from luxury, made interesting by a generous discount, even on the lowered price of September.
Amazon Offer Panasonic Lumix DMC-TZ80EG-K Camera, 18.1MP,
Zoom
30x Post Focus Optical, 4K Photo & 4K Video, Black € 229.9 € 169.99
View Offer
Discount of 60 euro on a compact camera of excellent quality.
Amazon Offer Panasonic Lumix DMC-LX100 Digital Camera, 12.8 Megapixel, Black € 476.55 € 359.99
See Offer
Let's go up a level, but also a discount, with a model that guarantees excellent quality both in construction and in the shots.
Amazon Offer Panasonic Lumix G / Leica H-E08018 Lens, Black € 1199.99 € 869.99
View Offer
High-end lens but also of high quality that enjoys a discount of over 100 euros.