PlayStation Store: Warframe and GONNER 2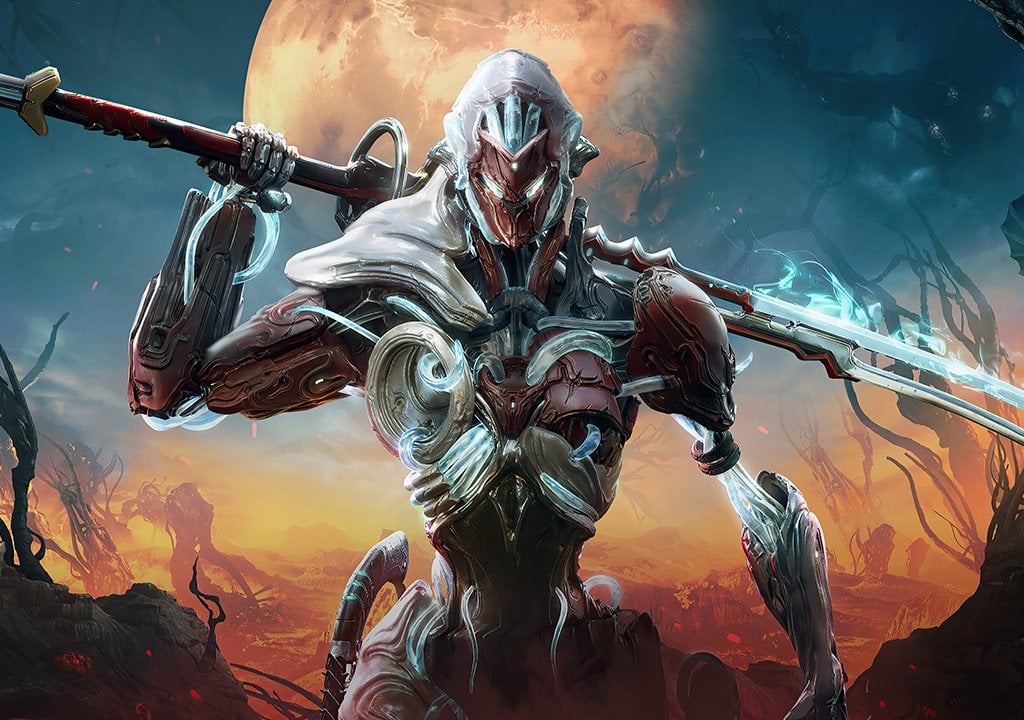 After successfully supporting the
launch of PS5<
/a>
, the
PlayStation
Store is slowing down this week, with fewer releases ahead of a surprisingly full December of very promising titles, which will close 2020 in the best possible way.
Important at the debut are the next-gen version of Warframe and the original procedural-based action platform GONNER 2, but we also find the casual musical game Just Dance 2021, the promising Poker Club simulation and the fascinating dungeon crawler In Celebration of Violence.
Warframe
Debuting on PS5, Warframe (PS5, free) brings its consolidated free-to-play experience to the new Sony console, offering gamers various technical improvements: 4K resolution , 60 frames per second, much faster loading and a new dynamic lighting system that gives characters and scenarios a superior visual impact.
The tried and tested slash & shoot style gameplay of the Itolo signed Digital Extremes, refined and enriched over the years through an avalanche of updates and optimizations, therefore lands on the next-gen together with an extra package, available free for PlayStation Plus subscribers.
GONNER 2
Sequel to the action platform released in 2016 and awarded at the Independent Games Festival, GONNER 2 (PS4, 12.99 euros with 20% discount for PlayStation Plus subscribers) puts us in command again of the heroic Ikk, engaged in a new and surprising mission: to help Death free his home from a mysterious presence.
Within scenarios generated by a procedural system, capable of giving life to experiences that are always different and full of secrets to discover, we will therefore have to try our hand at extensive exploratory sessions, eliminate the many enemies that await us along the way and the powerful bosses, referring to roguelike mechanics, once again involving and rich in depth.
Just Dance 2021
The famous Ubisoft casual series is renewed with Just Dance 2021 (59.99 euros ), which arrives this week on both PS4 and PS5. In both cases the experience can count on an amazing and tremendously current tracklist, with forty songs by artists such as Dua Lipa, Shawn Mendes, Harry Styles, Billie Eilish, Eminem, Lady Gaga, Ariana Grande
and many other
s.
We will therefore be able to dance to the notes of some of the best hits of the year in different ways such as Sweat, to exercise and sweat while we move to the rhythm; or the Cooperative, to collaborate with our friends in order to obtain the maximum score. Furthermore, using the Just Dance Controller app, we will not need any accessories other than the smartphone.
Other games coming out
Poker Club (
PS5 and PS4
, 24.99 euros) arises the goal of offering the best poker simulation ever, thanks to very detailed graphics, complete with ray tracing on PlayStation 5, and ten different modes that will allow us to experience the card game with a degree of unprecedented involvement.
In Celebration of Violence (PS4, 12.99 euros) is a roguelike with a very particular graphic style, in pixel art, which mixes highly strategic combat with an abundant amount of blood. But watch out: permanent death will keep the tension high, but we can get help from some companions thanks to the cooperative mode.