Nintendo Switch, December 2020: the best games of the month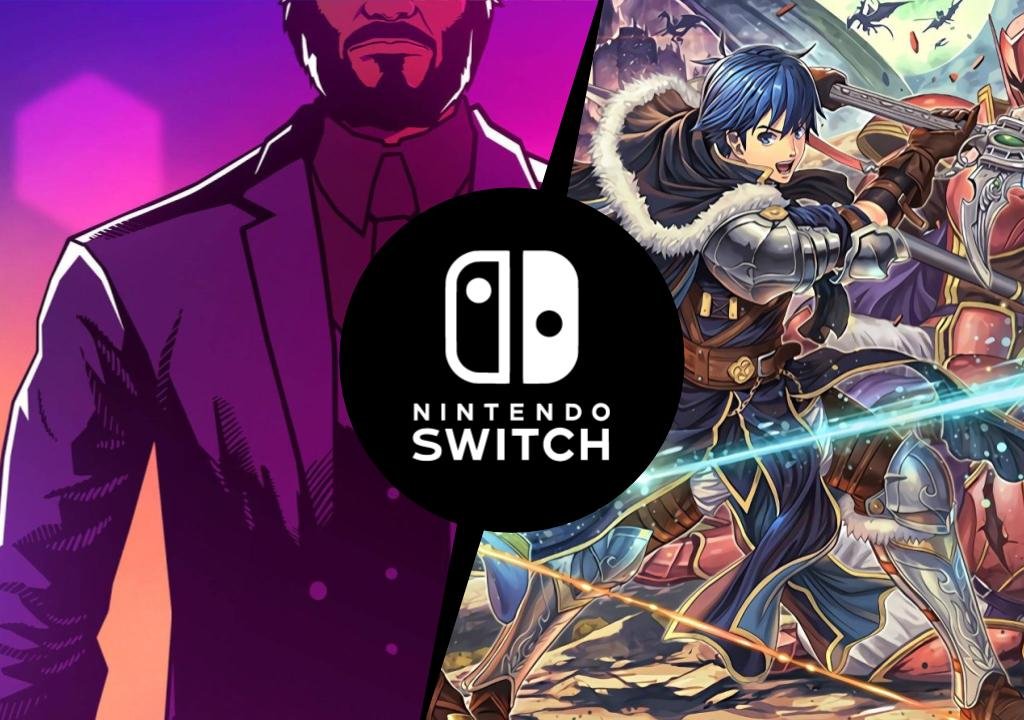 Nintendo
Switch was the great protagonist of a year ending
in December 2020
amid celebrations of classics and new games, such as
Ubisoft
's captivating action RPG Immortals: Fenyx Rising.
In addition to
the return of
Fire Emblem: Shadow Dragon & The Blade of Light, in a reissue created to celebrate the series' thirty years, this month we
will also be
able to get our hands on two quality strategy games: Empire of Sin and John Wick Hex.
Empire of Sin
Out December 1st
Empire of Sin is the new project by Romero Games, which projects us into the Chicago of the 1920s, in full prohibition, with the possibility of choosing one among fourteen different mafia bosses to control including Al Capone, Goldie Garneau and Stephanie St. Clair. Our goal will naturally be to conquer the city within thirteen years, doing our worst.
As part of a strategic XCOM-style gameplay, we will therefore have to grow our criminal organization, manage its various departments, assigning the right people to the command posts, doing increasingly profitable deals and of course eliminating the competition by any means at our disposal.
Fire Emblem: Shadow Dragon & The Blade of Light
Out December 4
As part of the series' 30th anniversary celebrations, Fire Emblem: Shadow Dragon & The Blade of Light makes its return in December on the Nintendo Switch, featuring for the first time of an English localization. In the game we will be able to follow the adventures of Marth, who together with some trusted companions will have to defend the kingdom of Talys from the terrible threat of the Shadow Dragon.
Characterized by a strategic gameplay that highlights the origins of the franchise in a fascinating way, and which we still find today in an evolved version in the new episodes, Shadow Dragon & The Blade of Light offers us something like fifty different characters and a long campaign made friendlier by a quick save feature.
Immortals: Fenyx Rising
Out December 3
Ubisoft's new action RPG, Immortals: Fenyx Rising, puts us in the shoes of Fenyx, a brave warrior who is assigned an extremely difficult mission: to save the gods of Olympus from a terrible curse. To succeed in the enterprise, the girl will be able to count on some divine powers that have been granted to her for the occasion, but will they be enough?
Characterized by a colorful and cartoonish graphic style, which in some ways recalls that of
The Legend of Zelda
, the game presents itself as a surprising adventure, with vast and fascinating environments, as well as a gameplay that alternates the spectacular fighting sections of rather multifaceted puzzle solving.
John Wick Hex
Out December 4th
Developed by Mike Bithell, the author of
Thomas Was Alone
and Volume, John Wick Hex takes the famous movie character played by Keanu Reeves and catapults him into a great strategic action thickness, in which you have to make quick decisions to eliminate the enemies that we will face from time to time.
The game, characterized by a very particular style cel shaded graphics, tells a story unedited by John Wick and allows you to explore scenarios that are teeming with potential threats, while remaining in the wake of a grid composed of traditional boxes and considering shifts as units of time: each action requires a variable amount.
More games out December 2020
Chronos: Before the Ashes, out December 1 Commandos 2 & Praetorians: HD Remaster, out December 4 Puyo Puyo Tetris 2, out l 'December 8 Collection of SaGa Final Fantasy Legends, out December 15 Scott Pilgrim VS The World: The Game - Complete Edition, out December