The Ascent: release date confirmed with a new official trailer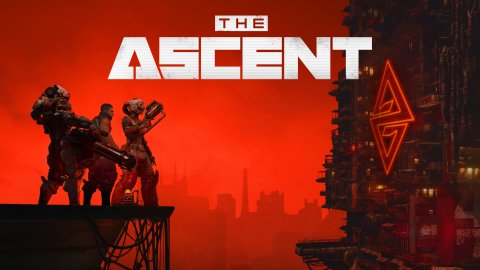 The Ascent
The Ascent finally has an
official release date
, which has been confirmed in these minutes by Curve Digital and the Neon Giant development team through the release of a new trailer that contains it: the game will be available on July 29, 2021.
It is therefore confirmed the release date that had leaked in the past few hours still as a rumor. As is well known, The Ascent will be available on PC,
Xbox
One
and Xbox Series X
| S, free from day one for
Xbox Game Pass
subscribers. It is the debut feature of this talented development team made up of several veterans who have previously worked on various well-known titles such as Gears of War and Bulletstorm, among others.
Since its first appearance during the famous Xbox Showcase of May 2020, The Ascent has immediately become one of the most interesting indies coming to next gen platforms and we will finally be able to try it directly during the summer, with the release scheduled for the end of July.
The game it will go at 4K and 60fps on Xbox Series X, or at least that's the target set by the developers for
Microsoft
's major console. The new trailer shows more sections of gameplay that make what we have seen so far even more convincing, but if you want more information you can read the preview written by Aligi Comandini last month.
"We are very excited that everyone
will be able to
finally entering the world of The Ascent, "said Arcade Berg, the game's creative director and co-founder of the team. "Whether you are people who prefer to explore every corner or love combat, or get caught up in history and lore, we have tried to put together something for everyone in The Ascent."
Inside the game , we find the following characteristics, based on what is reported by today's official press release:
A free-roam style of play in a cyberpunk-style dystopian world Classic RPG mechanics that allow players to build their own characters also includes cyberware, enhancements and looting A particular sense of verticality in this world, with Different levels and platforms placed at heights that make the difference Double aiming mechanics that allows you to use the full width of the screen and hit targets anywhere in the setting A narrative-based adventure in single player playable in cooperative multiplayer for up to 4 players.
The Ascent will therefore be available on July 29, 2021 on PC, Xbox Series X |
S and Xbox One
at a price of 29.99 euros, or included in the Xbox Game Pass subscription to internal catalog from day one.
Have you noticed any errors?
---
The Ascent Blasts Onto Xbox Consoles, Game Pass, And PC On July 29
Neon Giant looks to ascend to the pantheon of top indie developers this summer as The Ascent, an action shooter RPG and the studio's debut game, sets a release date of July 29 on Xbox Series X|S, Xbox One, and PC for $30. It will also be available on Xbox Game Pass at launch.
The release date trailer shows off some of the game's main features, including four-player co-op gameplay, swarms of enemies, and multiple weapon types. The game will also offer character customization and an RPG-style leveling system with player-assigned skill points for custom character builds.
'We are super excited that people will soon be able to jump into the world of The Ascent,' Neon Giant creative director Arcade Berg said in the official release. 'We love making games and we do it because we want people to enjoy the experience and world we have created - so we've designed a game that lets all players have fun with the element of gameplay that interests them the most.'
The Ascent is an isometric action shooter with RPG elements that first debuted during the 'First Look Xbox Series X Gameplay' presentation in May 2020. The game follows a single Indent--a term for 'indentured servants' forced to work as slaves for major corporations--through a story of political and corporate intrigue marked with plenty of guns.
GameSpot may get a commission from retail offers.