The first rumors about Microsoft's Surface Pro 8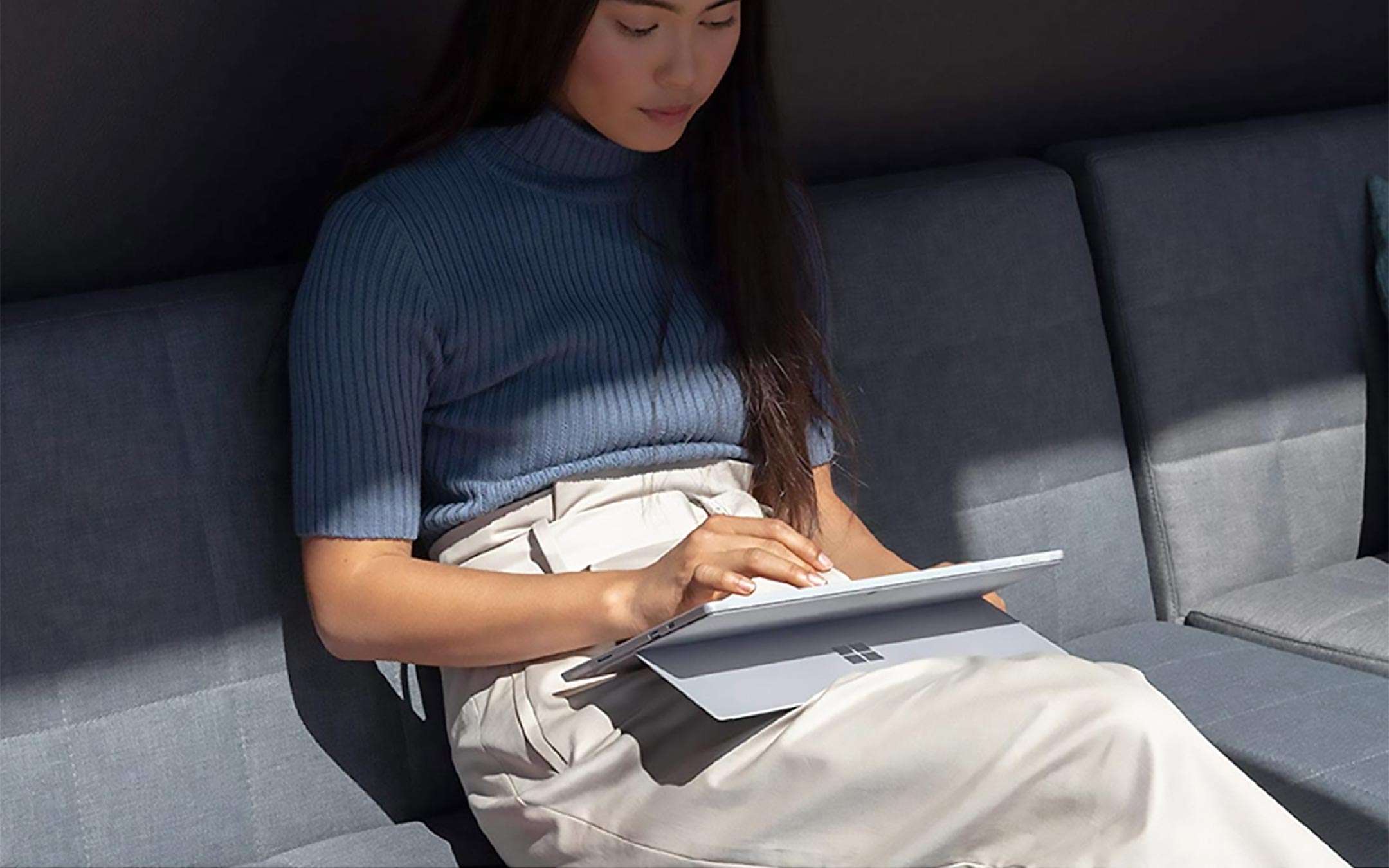 By mid-next year,
Microsoft
could bring
the new Surface Pro
8 to market. This is what leaked over the weekend with a leak that also refers to the technical specifications of the device. Everything is obviously and as always to be taken with pliers awaiting official confirmation.
We are talking about a variant equipped
with Intel Core i7
-1165G7 (Tiger Lake) processor flanked by 32 GB of RAM, the Iris Xe graphics chip and a 1 TB SSD for storage. A not bad hardware sector. It appeared on eBay in an auction which, at the time this article is written and published, asks for $ 1,600 to purchase. From the description, he learns that the product is located in Seattle: it therefore appears to be a prototype stolen from the Redmond laboratories.
It could be the top model, accompanied at the launch by less powerful versions (imagine Core i5 CPU,
8GB of RAM and
128GB of storage). Nothing seems to have changed from the design point of view compared to the current one, announced in October last year and now on sale starting at around 800 euros.
Staying on the Surface theme and looking at the new releases of the next year, it will be interesting to understand if after the accumulated delay it will finally be the right time for the dual screen Neo or if, as hypothesized recently, we will have to wait until at least 2022, provided that the project has not been abandoned as it happened a decade ago with Courier.
Source:
Windows
Latest