The alternative services to Google more attentive to privacy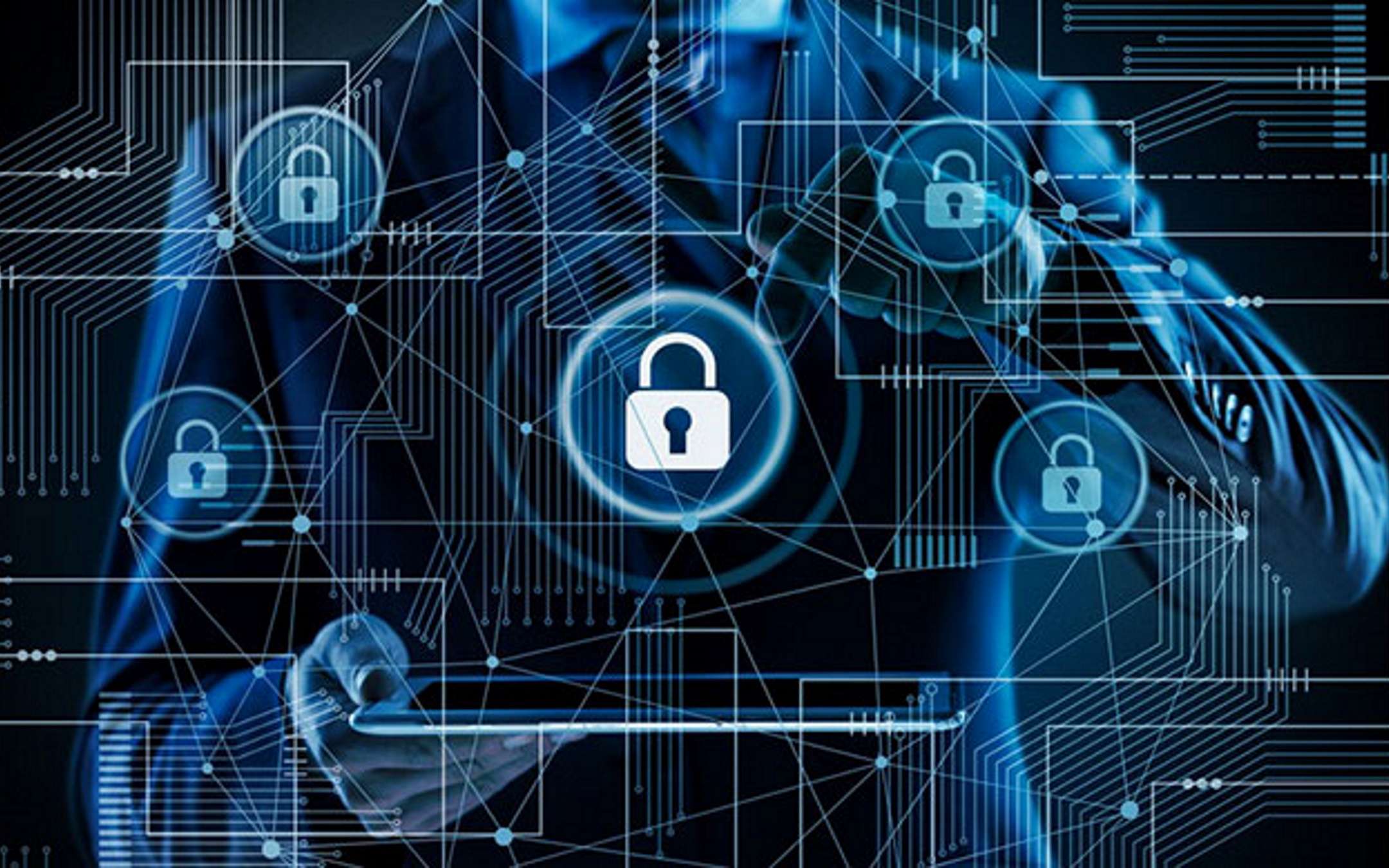 The news of
Google's decision to pay the Photo service has displaced everyone, although the possibility of running out of the 15 GB of space made available for free is a bit remote. Everyone has certainly thought of running for cover looking for alternative services to Google Photo or will accept the new conditions, but the question we will have to ask ourselves is, do we really want to pay for a service that already earns itself thanks to the personal data of users?
We are well aware that the business model of companies like Google essentially revolves around advertising sales and to do so it makes its numerous services available to users who, to use them, are willing to provide them with their information and habits.
All this information is condensed into an exact profiling of each individual user, from his habits to what he likes to do and buy. These data in marketing are invaluable information because they
allow you to
sell better and more targeted ads, consequently higher revenue. Just to give a few numbers, in 2019 Google grossed over $ 116 billion in advertising revenue and it's a figure that continues to grow.
It's hard to think of finding all the services that Google offers for free in one platform, we are used to having everything at our fingertips in our Google account. But in the name of privacy many are trying
to do with
out it, after all it's just a matter of habits.
So let's see what alternative services to Google we have found on the net.
Alternatives to the Google search engine
When it comes to privacy, using Google search is not always a good idea. When you use their search engine, Google records your IP address, search terms, user agent and often a unique identifier, which is stored in cookies.
Search engine alternatives Google
DuckDuckGo is a private search engine based in the United States, does not store any user information and is one of the first alternative services to Google. Qwant is a private search engine based in France, it has no cookies and does not save your history. Searx is a versatile and privacy-friendly metasearch engine that is also open source. Mojeek is the only true search engine (rather than metasearch) that has its own crawler and index (based in the UK). Ecosia is headquartered in Germany and donates a portion of its revenues to tree planting. With the exception of Mojeek, all the private search engines listed above are technically metasearch engines, as they get their results from other search engines, such as Bing and Google.
Alternatives to mail by Gmail
Among the alternative services to Google, email is perhaps the one to pay the utmost attention to.
ProtonMail offers free accounts
up to 50
0 MB Tutanota very secure and private; free accounts up to 1 GB Posteo offers accounts from € 1 / month with 14-day refund FastMail $ 3.00 / month - OpenSource Zoho Mail offers accounts from € 0.9 / month
Alternatives to the Google Chrome browser
Google Chrome has become a very popular browser, but according to many it is also a little privacy-conscious tool and many people are abandoning it. Let's see the alternative services to Google Chrome.
Browser Firefox is a well-known open-source browser that is highly customizable and attentive to privacy. Brave is a rather popular Chromium-based browser. Block trackers and ads by default (except "approved" ads that are part of the "Brave Ads" network). Chromium ungoogled is an open source version of Chromium that has been "ungoogled" and modified for more privacy. Iridium is based on open source Chromium and offers numerous privacy and security improvements on Chrome, source code here. Browser Tor is a hardened and secure version of Firefox that works by default on the Tor network. Of course, there are other alternatives to Chrome, such as Safari,
Microsoft
Internet Explorer / Edge, Opera and Vivaldi, but they have some privacy drawbacks.
Alternatives to Google Drive
If you are looking for a secure cloud storage option, you can check out these Google Drive alternatives:
Nextcloud is also an open source self-hosted file sharing and collaboration platform. Tresorit is a user-friendly cloud storage option. ownCloud is an open source and self-hosted cloud platform developed in Germany. Sync offers an encrypted and secure cloud storage solution for businesses and individuals. Syncthing is a decentralized, open source, peer-to-peer cloud storage platform. Of course, Dropbox is another popular alternative to Google Drive.
Alternative to Google Docs, Sheets and Calendar
There are many alternative services to Google Docs available. There are obviously offline document editing suites like, Microsoft Office, LibreOffice or OpenOffice, however, there are some other good alternatives online:
Zoho Docs is a good alternative to Google Docs with a clean interface and a good one functionality, although it may not be the best for privacy. CryptPad is a privacy-focused alternative with strong encryption and it's free. Etherpad is a self-hosted collaborative online editor that is also open source. Mailfence Documents is a secure tool for file sharing, archiving and collaboration. Cryptee is an open source platform focused on privacy for archiving and editing photos and documents. Here are some alternatives to Google Calendar:
Lightning Calendar is an open source calendar option developed by Mozilla and
is compatible with
Thunderbird and Seamonkey. Etar, a great open source base calendar. Fruux, an open source calendar with good features and support for many operating systems.
Alternative to Google Photos
Here are some good alternatives to Google Photos:
Piwigo is a great service that you can host yourself. It is also free and open source. Lychee is another self-hosted open source photo management platform. Cryptee also offers an excellent service for securely storing photos.
Alternatives to YouTube
The popularity and number of video content on a service like YouTube is hard to match, but even then there are several viable alternatives.
Peertube DTube Bitchute Vimeo Dailymotion
Alternative to Google Translate
Here are some alternatives to Google's translation service:
DeepL is a solid alternative to Google Translate that seems to give excellent results. Like Google Translate, DeepL allows you to post up to 5,000 characters at a time (but the pro version is unlimited). The user interface is good and there is also a built-in dictionary function. Translate.com in addition to the classic online translator offers many translation services for companies, in the medical, technical and document fields. WordReference has become one of the most used online dictionaries. Within the site it is possible to subscribe to various forums, where topics, expressions and translations are discussed from one's own language to the one of interest. Linguae doesn't allow you to publish large blocks of text like DeepL, however it does provide very accurate translations for individual words or phrases, along with examples of context. Dict.cc is an alternative to Google Translate and seems to do a decent job in all languages ​​even if the graphics are a bit outdated.
Alternative to Google Analytics
For website administrators, there are many reasons to use an alternative to Google Analytics. There are faster and easier to use alternatives that respect your privacy and that of your users.
Matomo (formerly Piwik) is an open source analytics platform that respects the privacy of visitors by anonymizing and truncating addresses Visitor IP (if enabled by the website administrator). It is also certified for respecting user privacy. Fathom Analytics is an open source alternative to Google Analytics available on Github. It is fast, light and essential. Clicky is a great alternative to Google Analytics that truncates and anonymizes the IP addresses of visitors by default. It is lightweight, easy to use and fully GDPR compliant, as well as being Privacy Shield certified. Get Insights is another privacy-focused analytics platform with a comprehensive analytics suite. The front-end client is open source and available here. AT Internet is a French-based analytics provider that is fully GDPR compliant, with all data stored on French servers and a good track record dating back to 1996.
Google Maps alternative
A great alternative to maps for desktop web is OpenStreetMap.
Some alternatives to Google Maps for mobile devices include:
OsmAnd is a free and open source mobile maps app for Android and iOS (based on OpenStreetMap data). Maps (F Droid) uses OpenStreetMap data (offline). Me is another free option on both Android and iOS, but there is a fair amount of data collection with this alternative, as explained in their privacy policy. MapHub is also based on OpenStreeMap data and does not collect user locations or IP addresses. Note: Waze is not an alternative as it is now owned by Google.
Google Play Store alternative
Currently the best alternative to the Google Play Store is to use F-Droid and then go through the Yalp store. As explained on the official website, F-Droid is an installable catalog of FOSS (Free and Open Source Software) applications for the Android platform.
After installing F-Droid, you can then download the APK of the Yalp store , which allows you to download apps from the Google Play Store directly as APK files.
Other alternatives to the Google Play Store include:
Aptoide: an independent marketplace for Android apps. APKMirror: This is a huge library of APK files uploaded by different users. Aurora Store: A derivative of the Yalp Store. Google's services do not end there, there are many others that we have not mentioned but which still have their valid alternative on the net, just look for them.