PlayStation 5, everything you need to know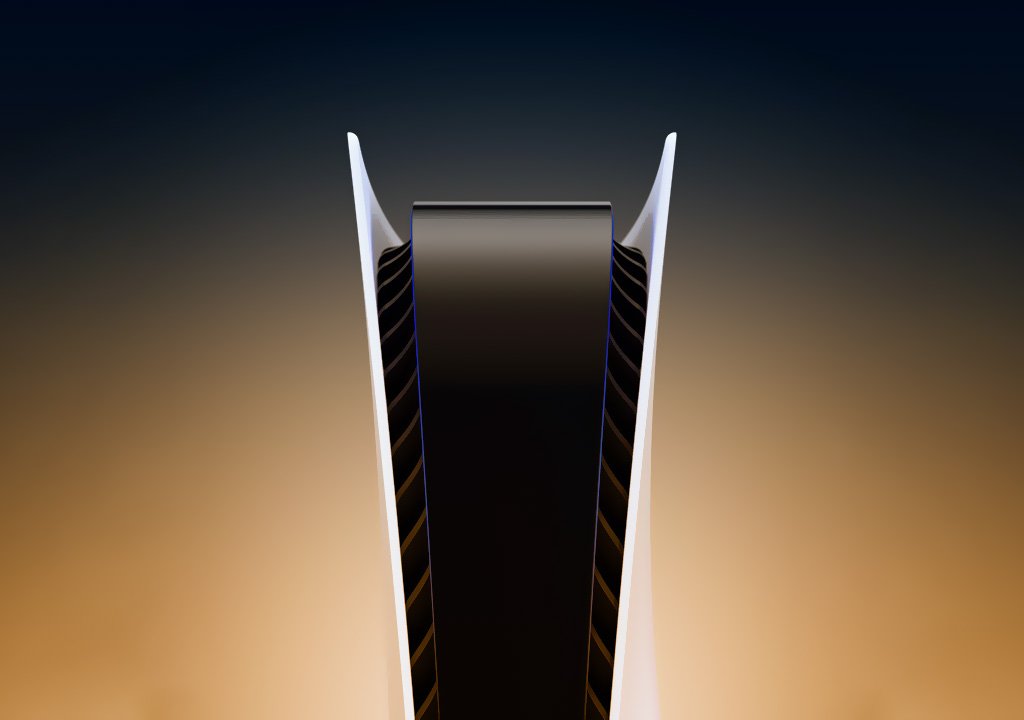 PlayStation 5 is the new
Sony
console, available starting
today in Italy
and available for purchase in two different versions: the standard model from € 499.99 and the Digital Edition, without disc player, at € 399.99.
Characterized by cutting-edge technical specifications, PS5 is a real concentrate of technology, capable of offering an unprecedented gaming experience thanks to the power of a 10.3 TFLOPS GPU with support for ray tracing and the speed of an SSD able to guarantee lightning-fast loading.
Here's everything you need to know about PS5, in our next-gen platform buying and use guide!
The console
PlayStation 5 is equipped with a design inspired by neo-futurist architectures, which stands out for a series of surprising stylistic choices: the central body, glossy black, is wrapped in two light gray panels, almost white, which seem to want to channel the flows of fresh air intercepts gives you a large fan, the central element of a particularly generous dissipation system.
PS5 can be placed vertically or horizontally, in both cases using a black support included in the package in order to obtain the maximum stability possible. The dimensions of the console are important: 390 x 260 x 104 mm (92 for the Digital Edition), for a weight equal to 4.5 kg (3.9 for the Digital Edition).
See technical specifications the presence of a custom 8-core AMD Zen 2 processor with variable clock frequency up to a maximum of 3.5 GHz, a custom AMD RDNA 2 GPU with 36 compute units, a variable clock frequency up to 2.23 GHz and a claimed power of 10.28 TFLOPS, 16 GB of GDDR6 RAM with 448 GB / s bandwidth, and an 825 GB M.2 NVMe SSD with 5.5 GB / s transfer speed.
The set of these features, together with a revolutionized user interface, with many features designed to take advantage of the power of PS5, guarantees a truly next-gen gaming experience, characterized by very fast loading, from never so sophisticated graphics and an extremely rich and detailed sound sector thanks to the presence of the Tempest Engine.
Games to buy at launch
PlayStation 5 can count on a line-up launch of great depth, consisting of first party games, made exclusively for the Sony console, and various multi-platform titles, belonging to some of the most famous brands in the world. Here is a selection of the best available at the launch of the console.
Assassin's Creed Valhalla
The latest installment of the Ubisoft series, Assassin's Creed Valhalla takes us to 11th century England, telling us the story of a Viking clan in search of glory, riches and a land in which to settle. As Eivor, a strong and brave warrior, we will have the task of forging alliances with various regions and meanwhile growing our city, completing missions and raids as we explore a vast and wonderful map.
Activision's first-person shooter returns with Call of Duty: Black Ops Cold War, a chapter that takes place in the period of the Cold War, but also involving us in several flashbacks of the Vietnam. Narrative sequel to the original Black Ops, the game sees the return of characters like Alex Mason and Frank Woods, along with the enigmatic Russel Adler for a spectacular cinematic campaign that is backed up by the usual abundant multiplayer offer.
Demon's Souls
Remake of the classic from From Software, Demon's Souls stands as a real masterpiece, absolutely unmissable for fans of soulslike. While showing great respect for the original work, the game can in fact count on completely redesigned graphics, characterized by an extraordinary glance, and a series of improvements that however do not distort the gameplay, retaining some of its traits. of woodiness.
Capcom's sensational action game makes its PS5 debut with Devil May Cry 5 Special Edition, an extended and enriched edition of the game which takes advantage of the new hardware to offer us different graphics modes, trying to go up to 120 fps. The perfect setting to give new life to the adventures of Dante, Nero and V: three different and fascinating characters, to whom we can also add Vergil in this version through a paid DLC.
DIRT 5
The Codemasters series is renewed with DIRT 5, a distinctly arcade racer whose strengths are frenzy and spectacularity. Featuring a full-bodied Career mode, with five different categories to tackle in various events and with a solid progression system between races, the game also includes a powerful editor for creating crazy tracks. an immersive soundtrack and fluid, detailed and colorful graphics.
Fortnite
The ultimate free-to-play battle royale, Fortnite, debuts on PS5 at launch with an improved version, equipped not only with 4K graphics and 60 frames per second, but also with gameplay enriched by haptic feedback and the adaptive triggers of the DualSense controller, capable of returning a different feeling for each weapon used during matches. That's not all: Faster loads reduce waiting times to a minimum, while an improved physics engine transforms the scenery and makes it dynamic.
Marvel's Spider-Man: Miles Morales
After the extraordinary success of the first episode, Marvel's Spider-Man: Miles Morales tells us the story of a new Spider-Man and his personal growth, using the language of open world based action games and delighting us with absolutely amazing graphics, which allows you to activate ray tracing for the highest possible visual quality or opting for a smoother and more responsive 4K 60 fps mode. In all cases, the result is the same: a gem, which in the Ultimate Edition also includes the remaster of Marvel's Spider-Man.
Watch Dogs: Legion
In a post-London brexit, unduly controlled by an evil corporation, Watch Dogs: Legion will see us join the resistance of the DedSec, an organization determined to liberate the city. Moving in a rich and fascinating open world, we will be able to recruit any character we meet on the street into the group, after having convinced them of our motivations. We will therefore be able to build a team composed of figures with different abilities to face various types of missions but paying attention to the game over: the death of one of ours will be permanent.
The accessories
several accessories are available for PlayStation 5, some basic and others optional: from controllers to headphones, from the charging base to the remote control, passing through the camera. Devices that allow you to enrich the experience offered by the new Sony console in various ways.
DualSense Controller
The innovative DualSense controller cuts ties with the long and glorious tradition of DualShock to deliver original and peculiar features, able to transform the way we play. We are talking about a device equipped with sophisticated technologies such as haptic feedback, which transmits a wide range of sensations through the surface of the joypad, and adaptive triggers, which change the resistance depending on the situation. The DualSense also includes a built-in microphone, which allows you to participate in parties and voice chats without the need for a dedicated headset.
Pulse 3D wireless headphones
PS5 is equipped with a sophisticated chip audio, the Tempest Engine, which promises to create three-dimensional sound environments rich in detail and depth, able to literally immerse the player in new and fascinating worlds. Well, the Pulse 3D wireless headphones allow you to make the most of this technology, reproducing 3D audio but at the same time offering extraordinary ergonomics and practical and effective features such as the dual hidden microphone or the traditional 3.5 mm jack for maximum compatibility. .
HD Camera
Designed for those who want to stream their games from PS5 including their own framing, the PlayStation 5 HD Camera is equipped with a double lens that shoots at resolution 1080p, with the ability to crop the background, but it is also perfectly compatible with the Create button of the DualSense controller, to create customized clips in a few moments.
Services
Sony knows that services are now an essential element in the gaming market, and that is why it has renewed the
PlayStation Store
and the official PlayStation app for iOS and Androi d, but above all it has brought its subscriptions to PS5 in full continuity, enriching them with new features and content.
PlayStation Plus
The PlayStation subscription par excellence, PlayStation Plus allows not only to access the online multiplayer sector of most of the games that include this feature, but also upload your saves to the cloud, access exclusive discounts and download a selection of titles for PS5 and PS4 every month, at no additional cost, the latter backward compatible with the new console. The official prices of the service have not changed: 59.99 euros for 12 months, 24.99 euros for 3 months or 8.99 euros for 1 month.
PlayStation Now
Born for allowing users to replay the classics of the Sony platform, PlayStation Now has recently undergone an interesting evolution that has led it to become something more than a simple game streaming platform for PC, PS4 and PS5. In fact, every month several latest generation games are added to the catalog, which can be downloaded and installed locally like any digital product, in some cases with 90 days availability. The official subscription prices are € 59.99 for 12 months, € 24.99 for 3 months or € 9.99 for 1 month, with the possibility of a one-week free trial.