Mini PC Jumper for just over € 100 on Amazon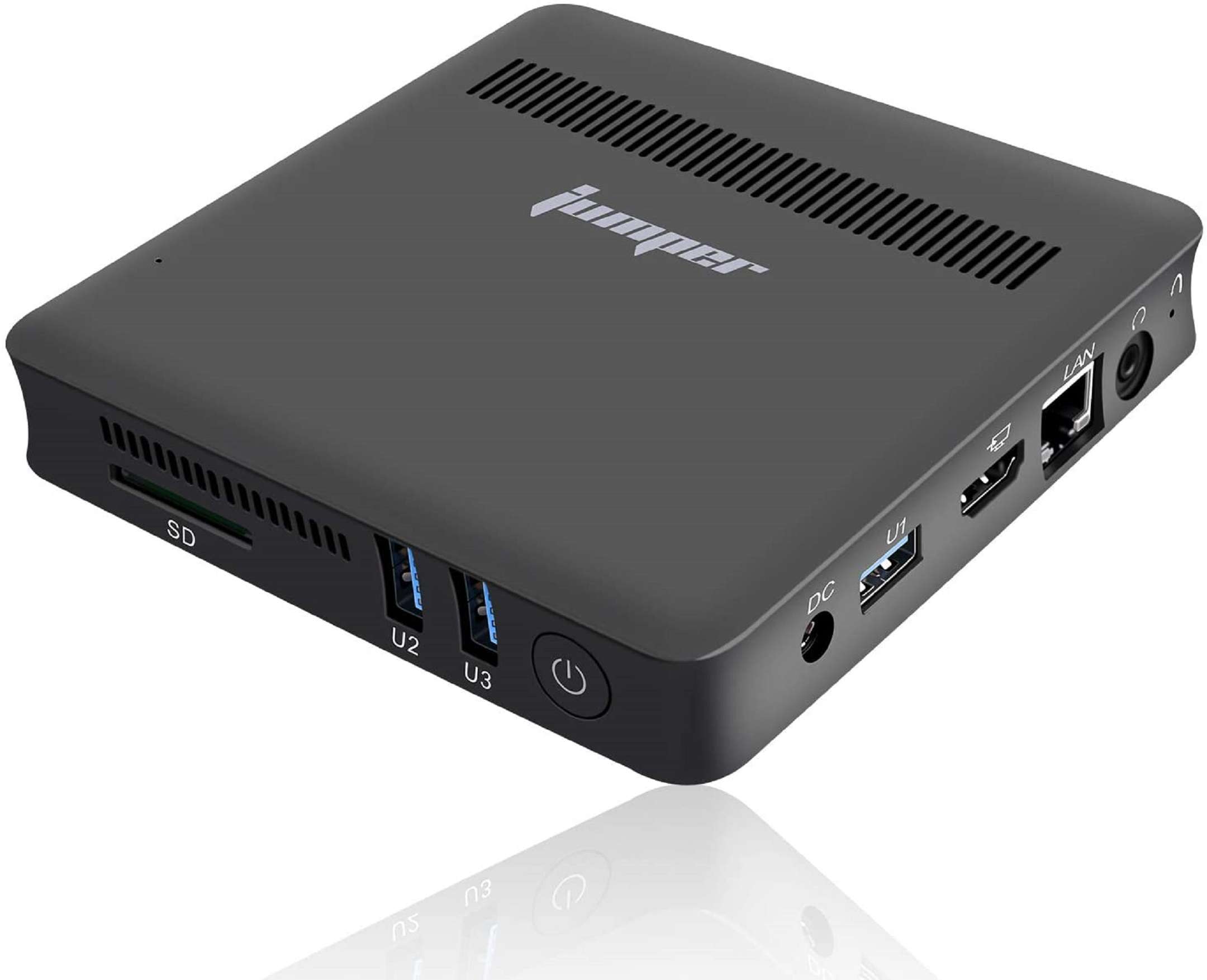 Among the multitude of Mini PCs on the market, today we want to talk to you about an offer that features one of the most interesting devices of this category for sale on Amazon.
Mini PC Jumper: lots of power at an affordable price
We are talking about
the Mini PC
Jumper equipped with 4
GB of RAM
and 64GB of ROM which allow faster and more stable software loading and file transfer with sufficient storage space for photos, videos, music and much more. It also supports memory expansion via 256GB Micro SD card to never have low memory problem.
This Mini PC uses Intel Celeron dual-core processor (
Intel Apollo Lake
N3350 with 2 cache MB, base frequency 1.1GHz to 2.4GHz) at low power with a thermal power consumption of just 6W. This allows you to achieve long-term stable operation with high performance which can meet the needs of office, entertainment and multimedia playback.
Also adopts heat dissipation design fanless, using the circulating cooling reflux technology. In this way the heat dissipation occurs at high speed, but with zero noise during operation.
The Jumper Mini PC is equipped with Bluetooth 4.0, suitable for game controllers, earphones, speakers, remote control, mouse and wireless keyboard. In the connectivity sector we also find 2.4 GHz and 5 GHz Dual Band WiFi, LAN port with a
maximum speed of
1000 MB / s, 3 USB 3.0 ports, an HDMI port, a VGA port and a 3.5 mm headphone jack.
Thanks to the Intel Graphic HD 500 graphics card, the Mini PC
can be used
with any monitor or projector to offer you various display options.
You can also
connect two monitors simultaneously via the HDMI and VGA ports, through which you can enjoy movies and home office on a large screen up to 4K resolution.
With the dimensions of just 12 x 12 x 2.5 cm, weighing 706 grams and pre-installed
Windows
10, you can take this gem home with you paying just 101.99 euros with a discount of 38 euros applicable via coupon before adding the product to your cart.