E3 2021: dates, conferences, publishers, where to watch it and how to participate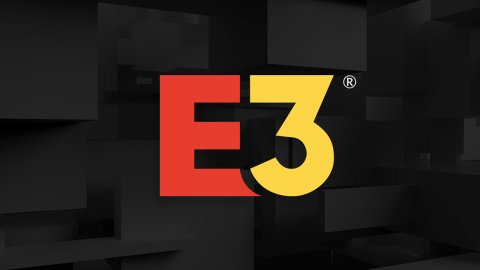 E3 2021
E3 2021 will be a completely digital event, which will see the return of the famous Los Angeles fair albeit in a different form, devoid of the traditional live events. The organizers have announced the official dates, ranging from 12 to 15 June, the rich list of publishers present and conferences.
Where to watch it? Naturally on sportsgaming.win: our editorial staff will closely follow E3 2021 with a wide coverage that will cover all the conferences, announcements and news presented on the virtual stage, offering you news, videos, previews and a whole series of contents that will make you feel once again in the middle of the passionate Los Angeles crowd ... but with less heat.
Obviously all the detailed information on the fair is not yet available, so follow our news or take a look every now and then to this guide, to find out all the news.
The great comeback
E3 2021 marks an important comeback for what traditionally stands as
the most important
event of year for video game fans. Over time, in fact, on that stage
we have seen
the announcement of the
most anticipated game
s, the most surprising consoles, the least obvious partnerships: from the reveal of the PS4 design to the officialization of Grand Theft Auto IV, from the debut of Wii to the trailers " imaginative "of Halo 2 and Killzone 2.
As you will remember, last year the Electronic Entertainment Expo had to stop and surrender to an unprecedented situation, that of a pandemic that made it impossible to organize events in the presence and of a belated awareness of the facts, which did not allow the organizers to change plans and transform the fair from real to virtual.
A new E3
E3 2021, what will the Xbox and Bethesda showcase be like? The new edition of E3 embraces change in a concrete way, through a completely free format that includes some interesting news compared to the digital events we have witnessed so far. An app for iOS and Android devices will allow you to keep track of all appointments and participate in interactive activities, in concert with the official website of the event and social pages.
At the beginning rumors had spread according to it would have been possible to access some moments of the show only for a fee, but the organizers have firmly denied these rumors, confirming the total free of charge for E3 2021. We will therefore meet four days full of presentations, announcements, panels and innovations introduced precisely for the purpose to characterize this digital edition in the strongest possible way.
Conferences
E3 2021, PlayStation will once again be the big absentee. What would E3 be without traditional conferences? The list of events this year is still in progress, but there are some dates already established and other fixed points that will not fail to add depth to the event. In fact, we know that
Ubisoft
will hold its well-established Forward on June 12 at 21.00, Italian time, that
Nintendo
will broadcast the inevitable Direct, that there will be the PC Gaming Show, that Square Enix will be present in some way and that Xbox and Bethesda will organize showcase together.
PlayStation will unfortunately again be the great absentee of E3, but not the only one: Konami has decided to skip the 2021 edition as it is involved in the development of some key projects, while the appointment which for some years was held in conjunction with the Los Angeles fair, namely EA Play, this time
will take place
over a month late, on July 22nd. As mentioned, however, there is still time for any additions and new appointments.
Publishers
Finally, let's see the list of publishers who have announced their participation in E3 2021. Yes it is, as you can see, a rather full-bodied list, which includes as mentioned
Microsoft and Nintendo
, Ubisoft and Square Enix, but also Take-Two, Capcom, Warner Bros. (net of the internal upheavals of the last few days), SEGA, Bandai Namco and more.
E3 2021, the list of publishers
Nintendo Xbox Ubisoft Square Enix Verizon Take-Two Capcom Warner Bros. SEGA Bandai Namco Gearbox Entertainment Marvelous - XSEED Games Mythical Freedom Games NetEase Games Turtle Beach Otter Gaming Devious Eye Entertainment Binge
Expectations
What
do you think
of this year's program? Do you think that E3
will be able to
return a key event for the industry? Obviously we remind you that you can follow the fair on our pages, on social networks and on our Twitch channel!
Have you noticed any errors?