Dragon's Dogma 2 is "100% in development with the RE Engine" according to a well-known leaker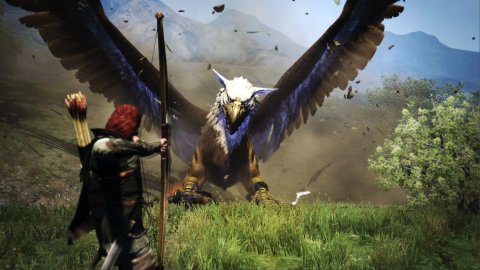 Capcom is having some very positive years in terms of the commercial success of their games.
Resident Evil Village
is a high quality game and is getting great sales. Monster Hunter is riding the wave of great success with both World and its Iceborne expansion, as well as Rise. Also, Devil May Cry is back with a numbered fifth chapter, after the DMC "slip". Is it time to also give space to a sequel to Dragon's Dogma? How could this game be? What engine would it be developed with? According to a well-known leaker, "Dragon's Dogma 2 is 100% in development with the RE Engine".
The leaker in question is Dusk Golem, also known as AestheticGamer. Dusk Golem has in the past revealed many details about Capcom and Resident Evil in particular, revealing various details about Village which later proved to be correct. Now, in response to a Twitter user, the leaker said: "It's pretty safe to say that most Capcom games that aren't porting, remasters, or using an engine for a specific reason, are using the RE Engine. Dragon's Dogma 2 is 100% in development with the RE Engine, but that's not a surprising thing to say. "
Dusk Golem is therefore sure that Dragon's Dogma 2 uses the Resident Evil graphics engine which in recent years has proven to
be able to
create video games of high visual quality. Obviously Dragon's Dogma 2 would be a different game from Resident Evil: it would go from a fairly linear title with small areas to a large open world.
Remember that Dragon's Dogma 2 has not been officially announced and that the its existence is taken for granted only by rumors. While we await a reveal of the game, we report a series of game features shared by a leak.
Source Have you noticed any errors?