Zotac Mini PC: high quality, low cost price on Amazon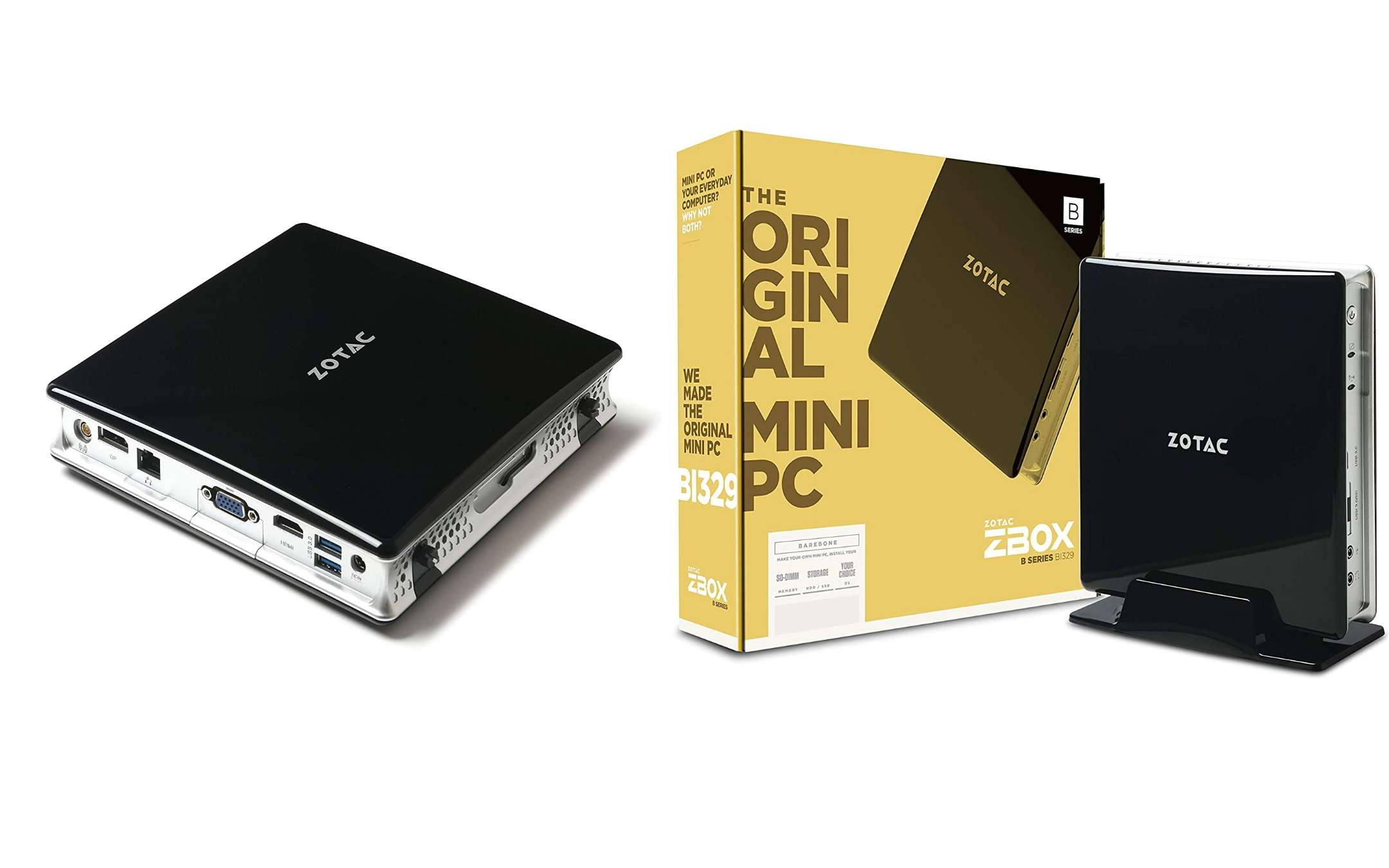 Today we want to offer you a very interesting
Mini PC on
Amazon for the price at which it is proposed, of a brand that many surely already know. Zotac is well known in particular to gaming enthusiasts. The products on which Zotac has built its name are undoubtedly the excellent video cards of the GeForce series from Nvidia. However, even in the Mini PC sector it offers high quality solutions, in this case at a rather affordable price: we are talking about the ZBOX-BI329.
Mini PC: Zotac ZBOX-BI329 with quad-core processor in strong discount on Amazon
This is a barebones mini PC, to which the memories (storage and RAM) must therefore be added. The PC is equipped with an Intel Celeron N4100 processor, a quad-core CPU capable of reaching 2.4GHz frequency. To this we can accompany up to 8GB of DDR4 RAM memory on a dual channel configuration. The PC supports both M.2 SSD and 2.5-inch HDD / SSD.
From a connectivity point of view the ZBOX also offers more than you would expect from a mini PC. In fact, we find 4 USB 3.0 ports, one of which combined with a card reader, and a Type-C, which are accompanied by an HDMI output, a DisplayPort, an RJ45 port for cable connection and two separate 3.5mm jacks for headphones and microphone. There is no shortage of dual band Wi-Fi internet connection with external antenna, or bluetooth. To say the least extensive connectivity that offers a range
very close to
a real desktop.
Finally, it also completes the equipment. In fact, the PC offers inside the packaging, in addition to the aforementioned antenna for Wi-Fi, it also includes a support DVD and a practical stand to position it vertically. At a price of 156.79 euros, it reaches the lowest price ever on Amazon, with a discount of about 60 euros from the list price. Basically a real bargain for those who want a lot of power, using the least possible space.